WithSecure™ Elements Endpoint Detection and Response
Protect your organization from targeted cyber attacks.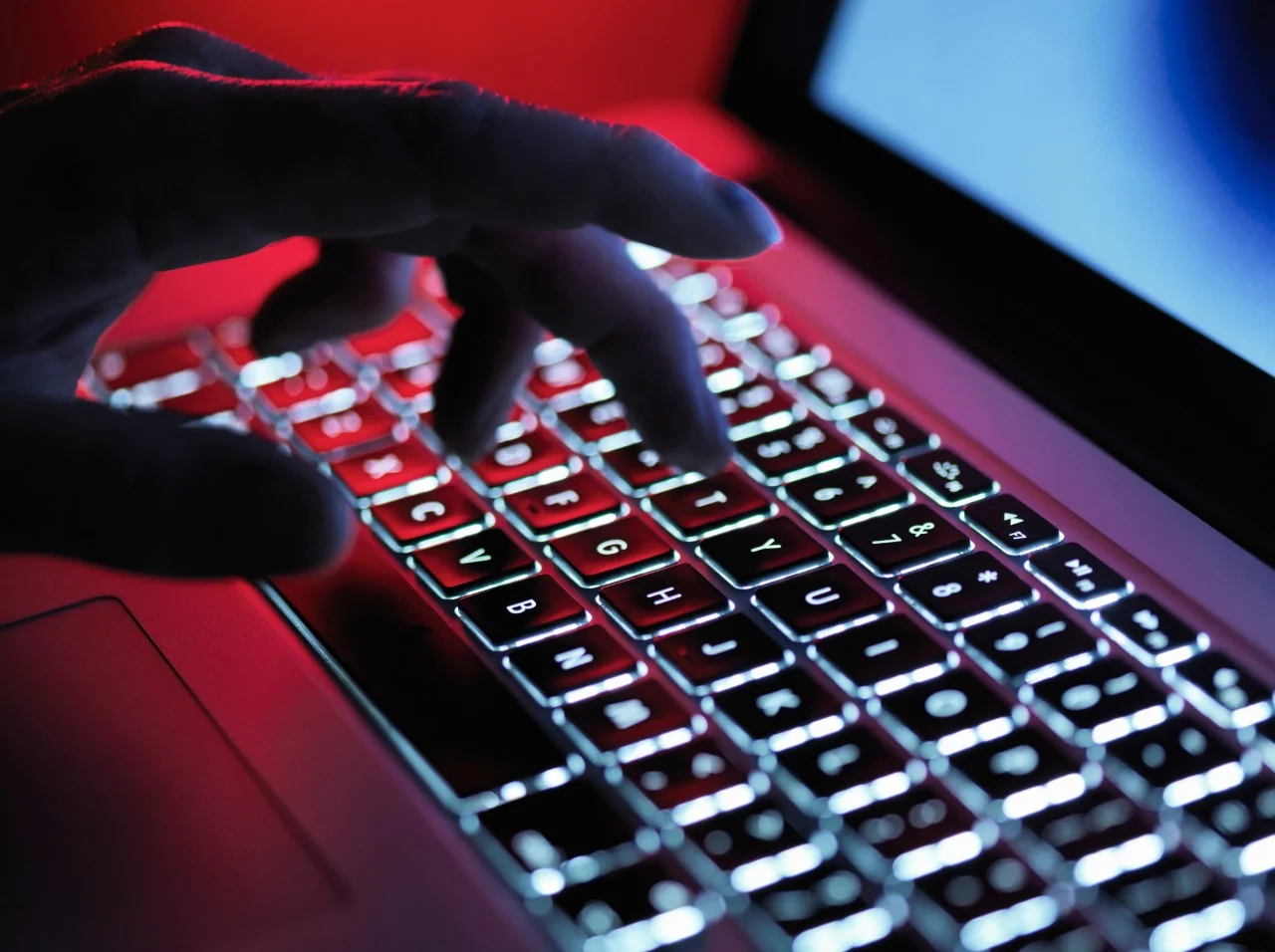 Protect your business. Secure your endpoints
To keep your endpoints safe, you need an easy way to identify and prioritize risks, reduce your attack surface, and stop breaches before they happen.
Max S
"Without a doubt, WithSecure is the best antivirus I have ever known. It detects malicious viruses and manages to respond before they can cause any damage. "
Greg C., IT Director
"We have been using WithSecure Endpoint Security for a long time, and I like how effective it is. The software is cost-effective, and WithSecure Endpoint Security offers great features"
Mobile Systems Administrator
"Excellent product. WithSecure has helped in many ways in allowing complete security assessments, best-in-class endpoint security, antiviral and ransomware countermeasures."
Associate Analyst
"With the help of WithSecure™ Elements we have been able to protect our systems and our network from external threats and attacks."
IT Data Technician
"It is easy to see why FSecure is one of the biggest, most trusted partners out there. They really deliver a solid product, and first class customer support"
Markus P. - IT Designer
"Easy endpoint management and great scalability. Intuitive management options help administrators make easy work of managing even great numbers of devices at the same time, while allowing for granular tweaking when necessary. "
Slide 2
Slide 3
Slide 4
Slide 5
Slide 6
Slide 7
Product overview
If you can't see it – you can't stop it. With average times to identify breaches now reaching 220 days, shielding your organization is more important than ever.

WithSecure™ Elements Endpoint Detection and Response (EDR) detects attacks on your organization and guides you to the correct response – all from a single dashboard. And when the going gets tough, our team of elite cyber security experts stands ready to help you with the hardest cases.

As part of the Elements cyber security platform, Elements EDR is part of a bigger set of tools and capabilities delivered from the cloud to provide vulnerability management, automated patch management, dynamic threat intelligence and continuous behavioral analytics.
Simple. Clever. Flexible.
The world of cyber security never stands still – and neither do we. Our experts are constantly looking at ways of improving Elements to make the world safer for us all. Take a look at the latest developments in our Quarterly Update series.
Why choose WithSecure™ Elements EPP?
Unparalleled security features
Check specific EPP solutions
Take a deep dive into WithSecure Elements
Case studies
FAQs
Product brochures
Our technology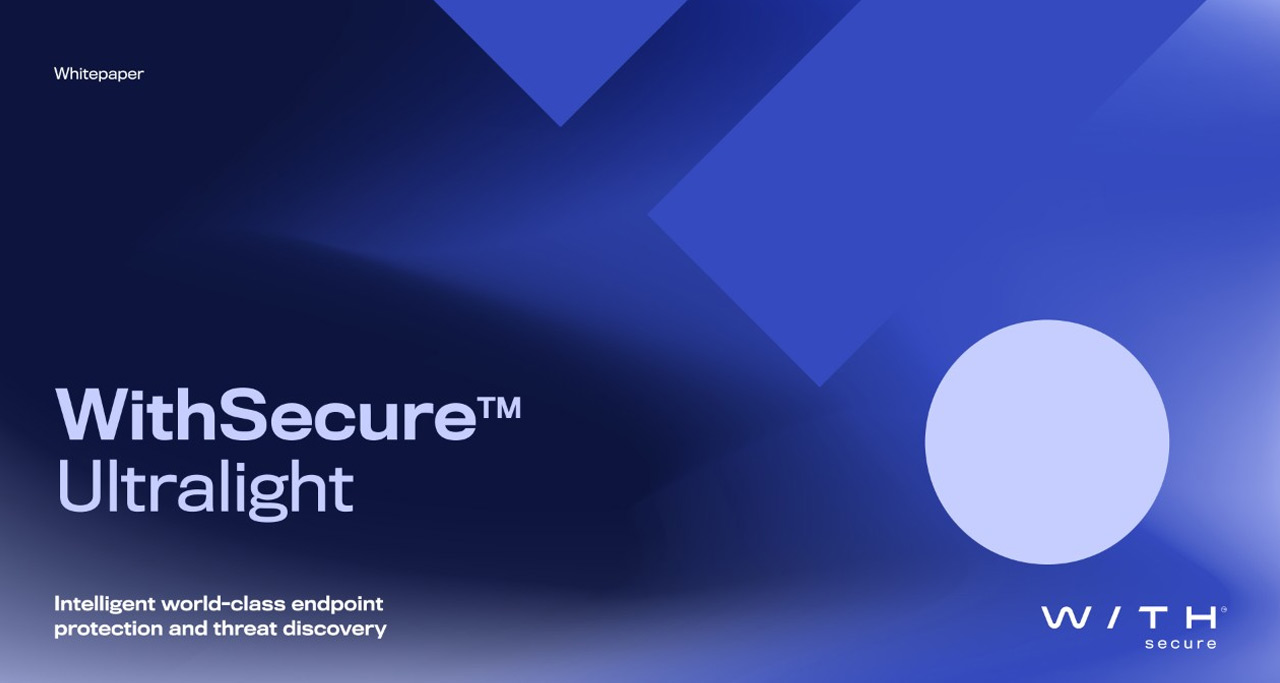 pdf

683 KB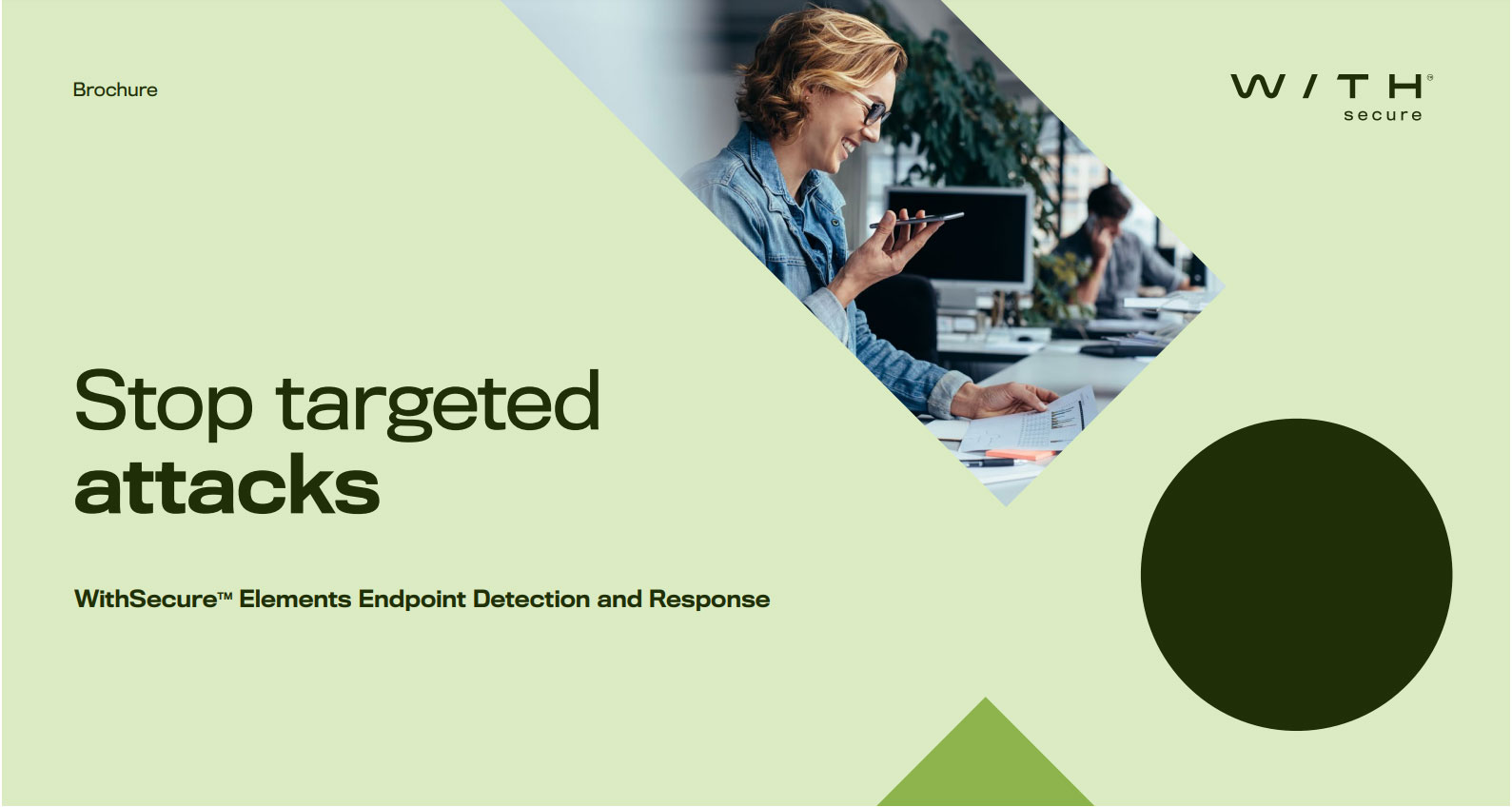 pdf

2 MB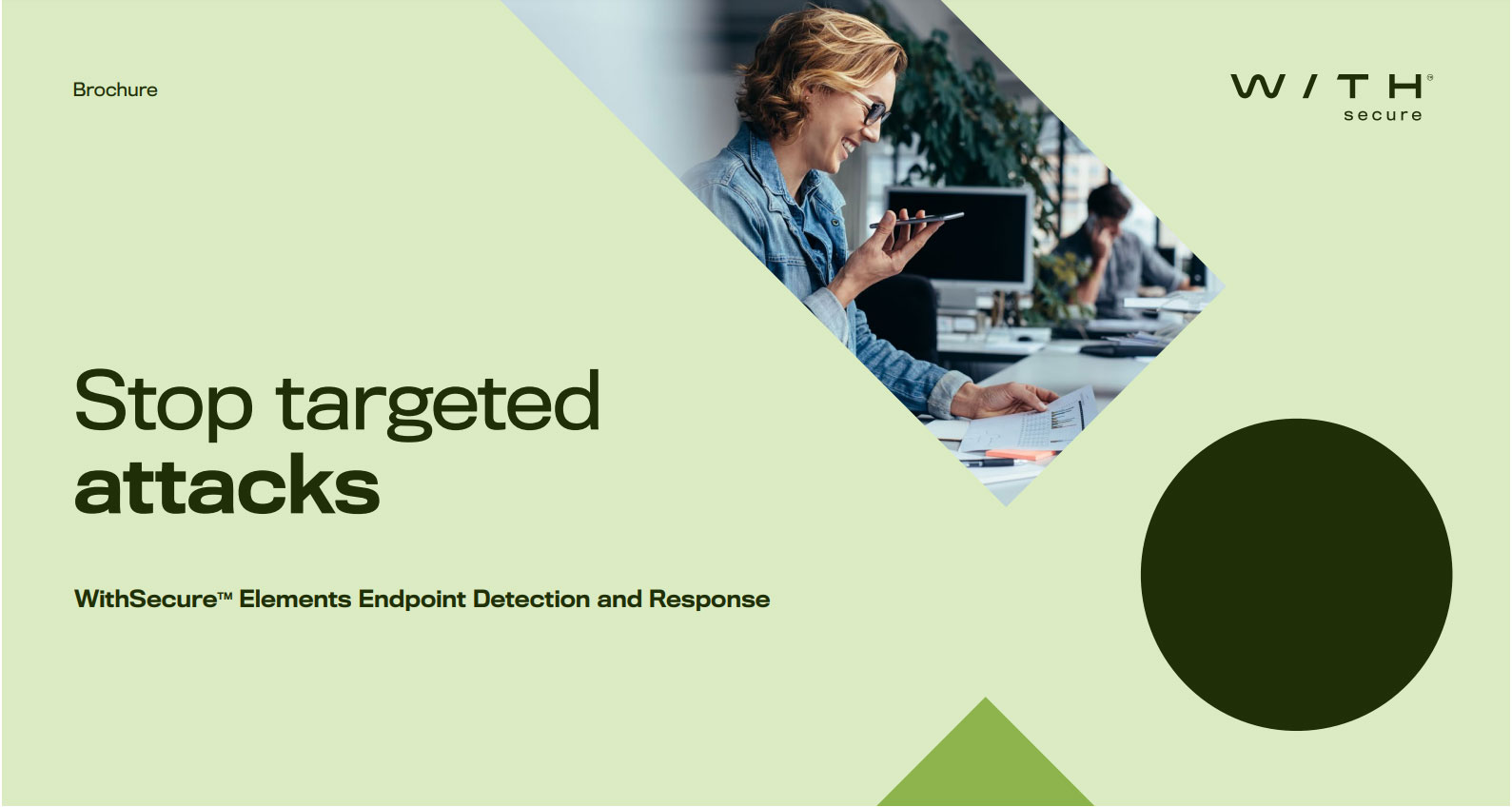 pdf

346 KB
Requirements & support
Supported systems
Protects against threat vectors
Malware, Ransomware, Advanced persistent threats, Zero Day exploits, Phishing attempts, Business Email Compromise (BEC), brand and Domain infringement.
How do I get started?
1
Try Elements for 30 days
Complete cyber security, completely free of charge.
2
Let's talk!
We'll reach out after a couple of days to see if you have any questions
3
Find a dedicated partner
We'll help you find the perfect partner to help you get the best out of our solution.
Get 30-day trial
Get your free 30-day trial now
Try Elements for 30 days. Let's start you off with our award-winning Endpoint Protection (hyperlink to EPP) and Endpoint Detection and Response (hyperlink to EDR). 
Here what's to expect from our market-leading cyber security service:
Industry-leading Windows, Mac and Linux workstation security
Immediate visibility into your IT environment
Detect cyber attacks and data breaches in minutes
Respond to threats using automation and guidance from WithSecure experts
Contact sales
Want to talk in more detail?
Complete the form, and we'll be in touch as soon as possible.