WithSecure™ Elements Quarterly
More intelligent. More efficient. More Elements.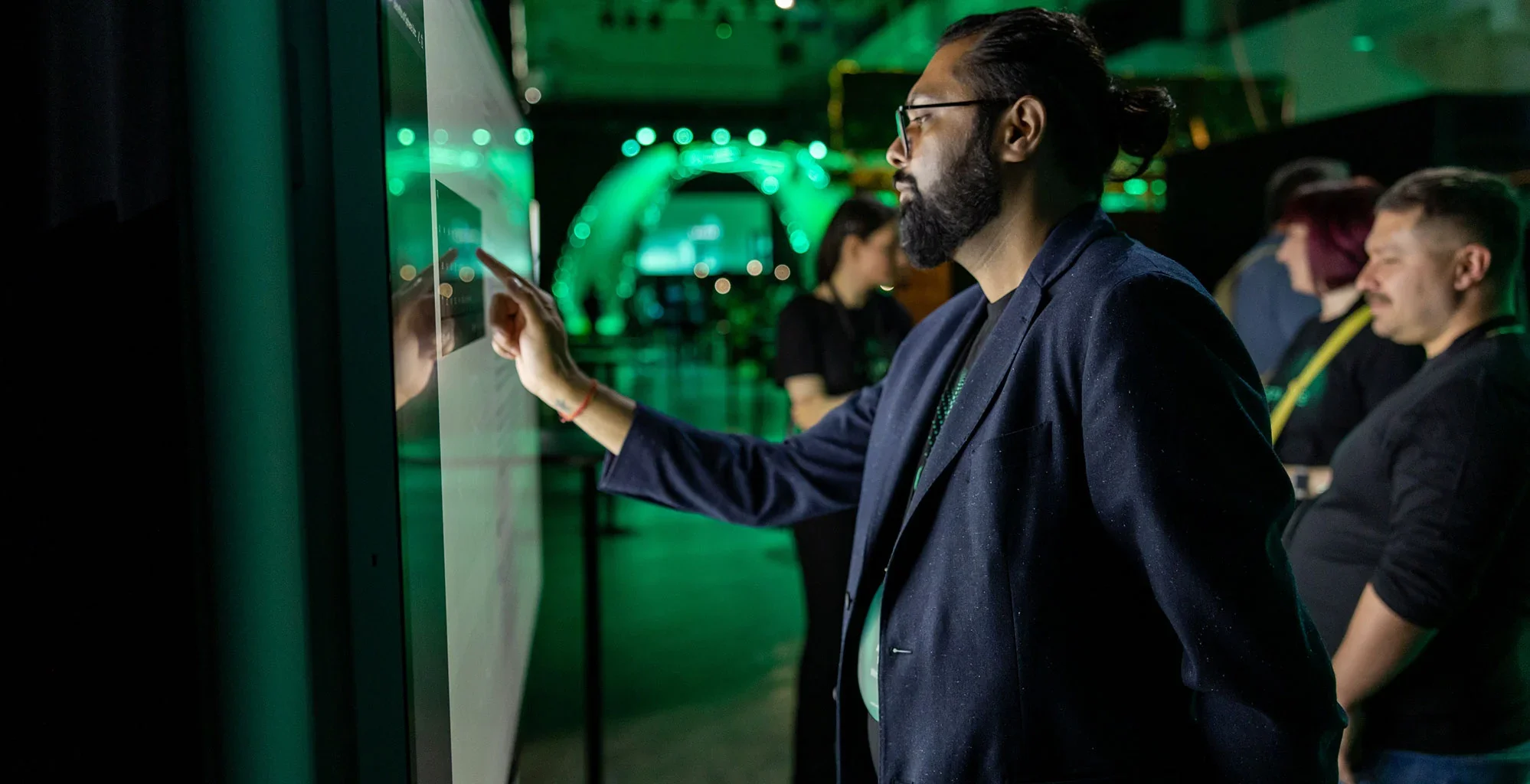 Welcome to the evolution of WithSecure Elements in Q2
We're always proud of our development team, but they have really outdone themselves this time! As a result, we're delighted to announce three new offerings that provide a wide range of airtight cyber security solutions for every kind of business that build on the success of our Elements portfolio.
In this quarter we highlight:
WithSecure™ Elements Cloud Security Posture Management

WithSecure™ Co-Monitoring Service
WithSecure™ Rollback for Endpoint Protection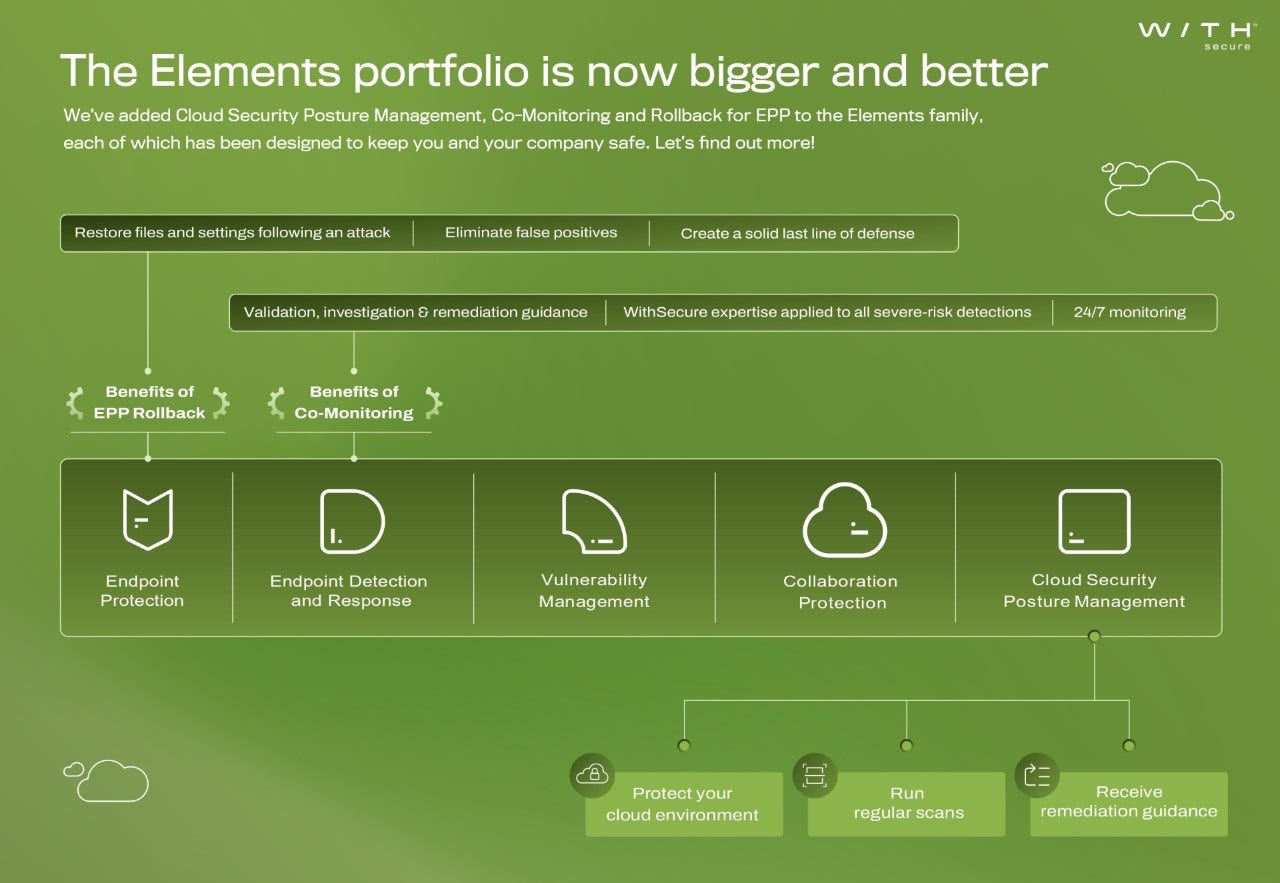 Cloud Security Posture Management – The New Element
The move towards the cloud continues to gather pace. As a result, we've added Cloud Security Posture Management to the Elements family. This product gives you and your company complete visibility into the configurations of your Azure and AWS cloud infrastructure. Find out from our experts how it came about and the difference it will make to your business.
WithSecure Co-Monitoring Service
Our Co-Monitoring service really is a gamechanger. With 24/7 or Out-Of-Office access to some of the world's best threat analysts, we can monitor and investigate the highest-risk detections across WithSecure EDR in a cost-effective manner. Here's our own Ishan Singh-Levett explaining more.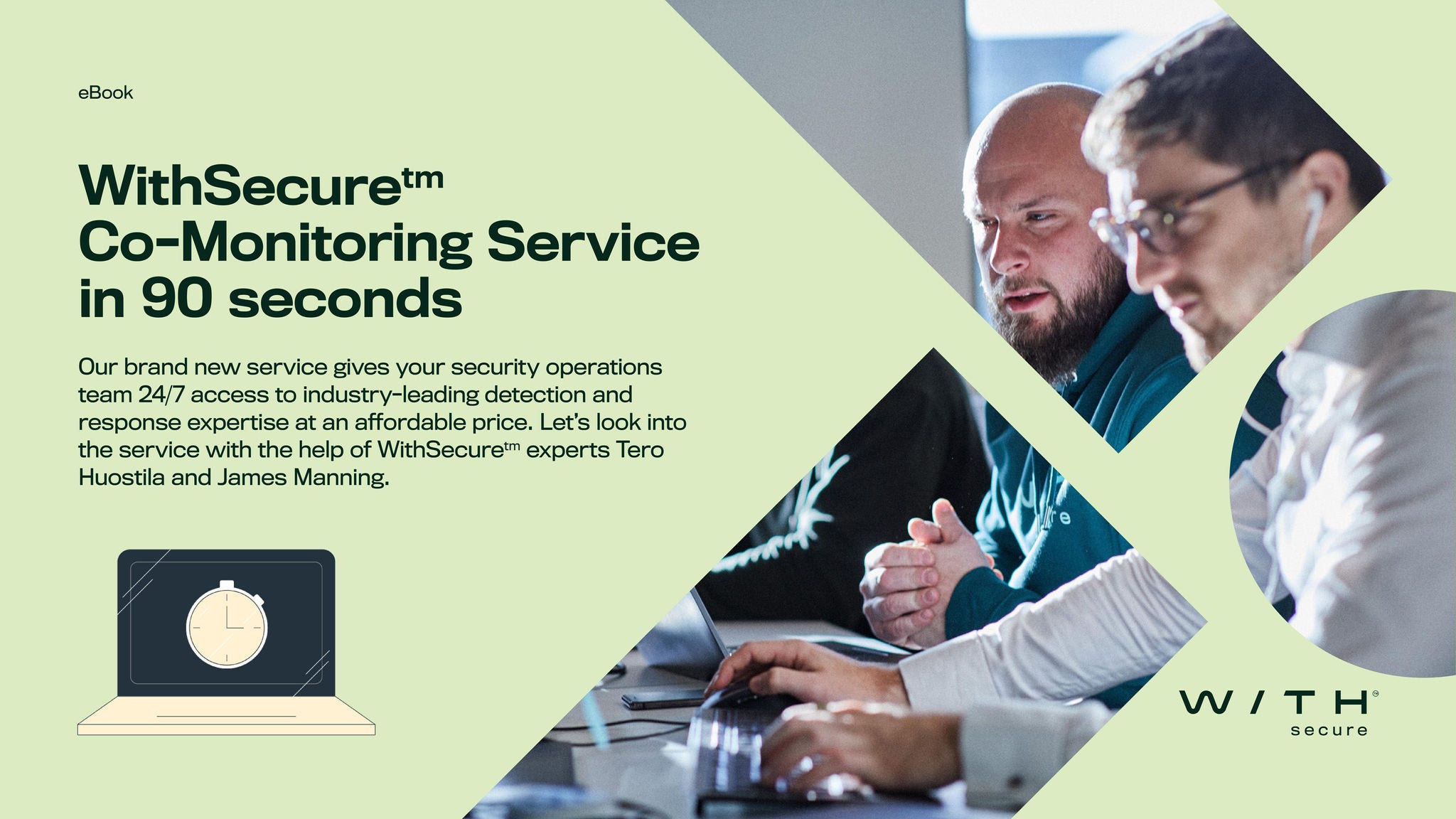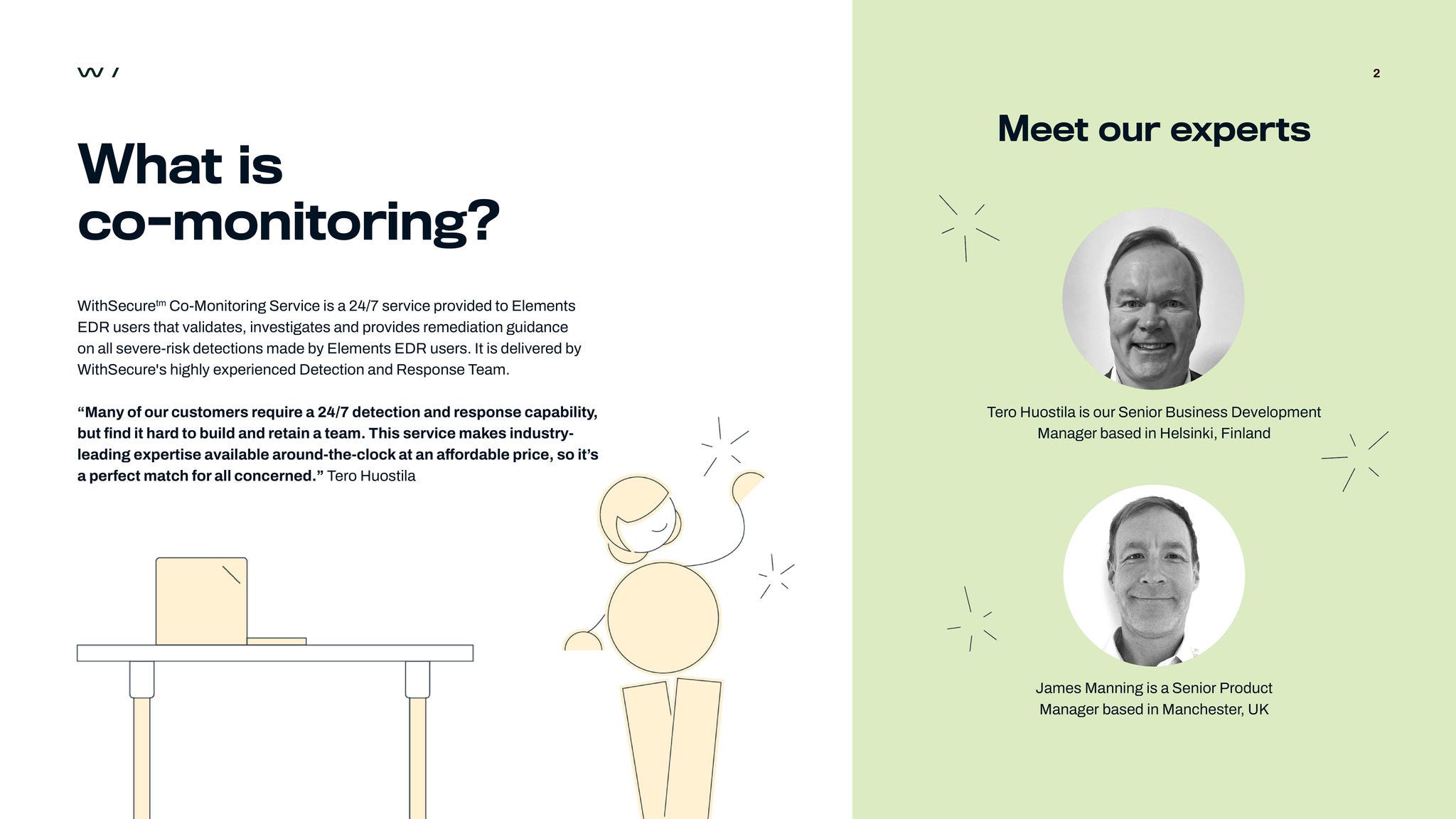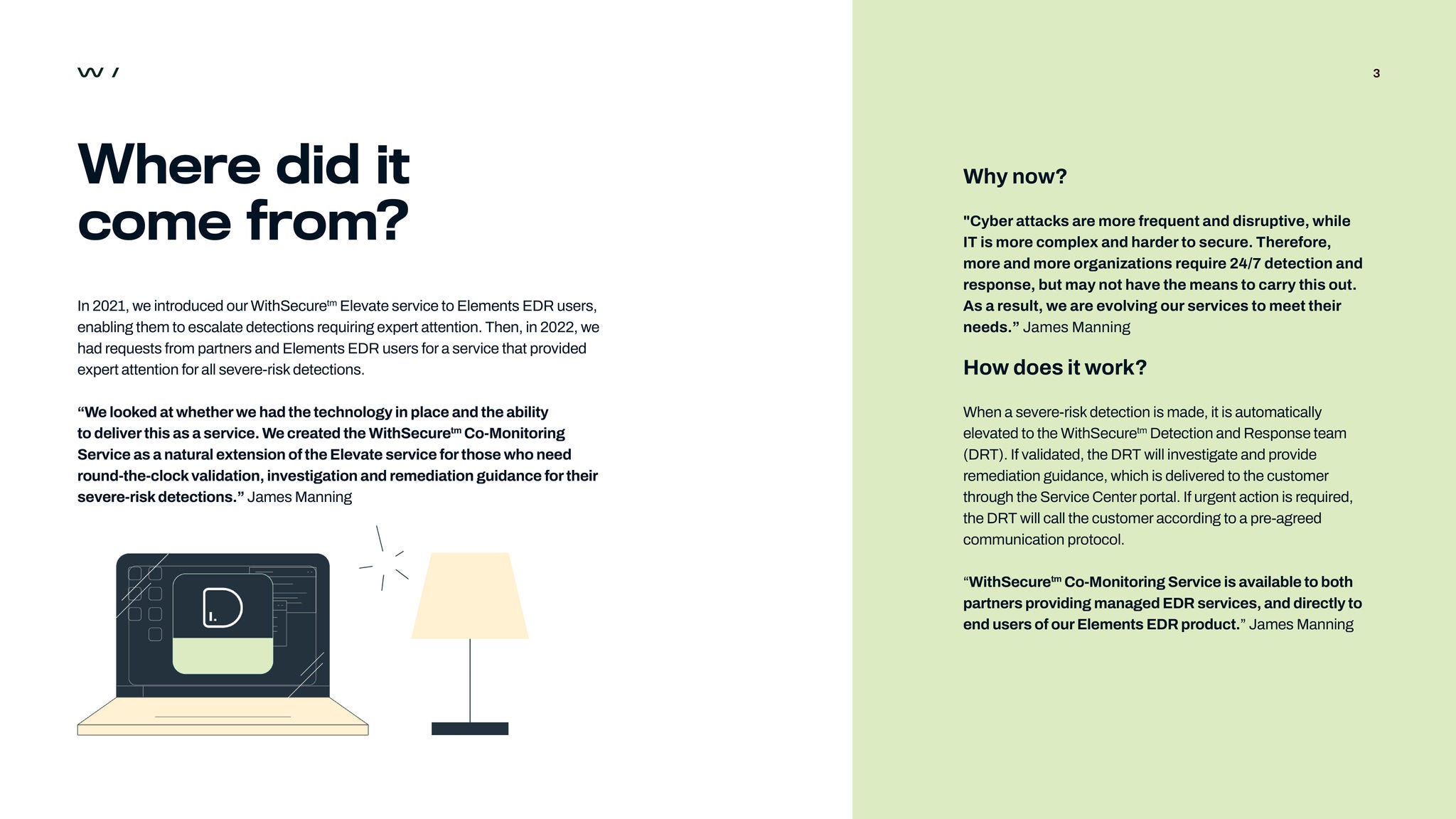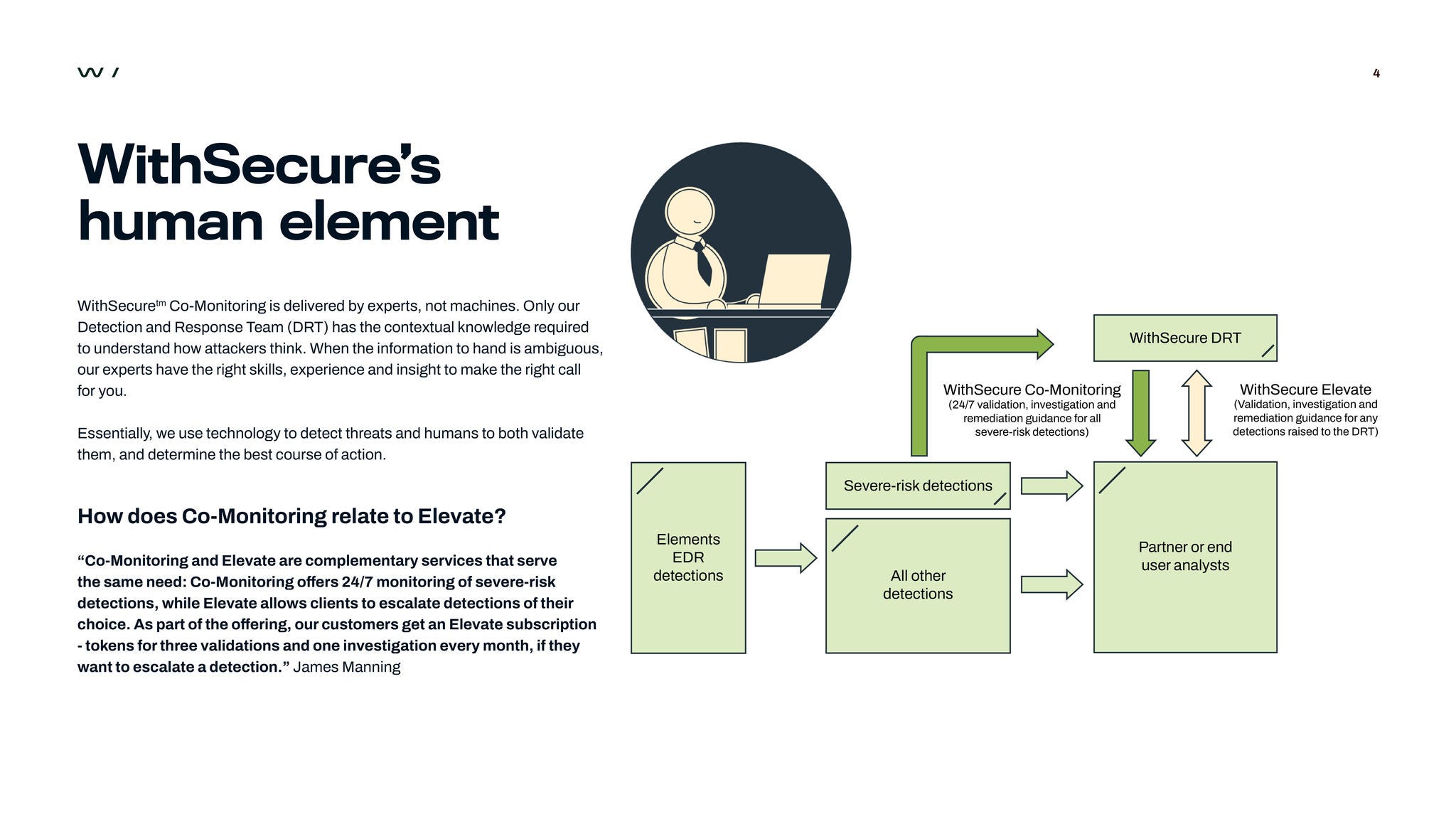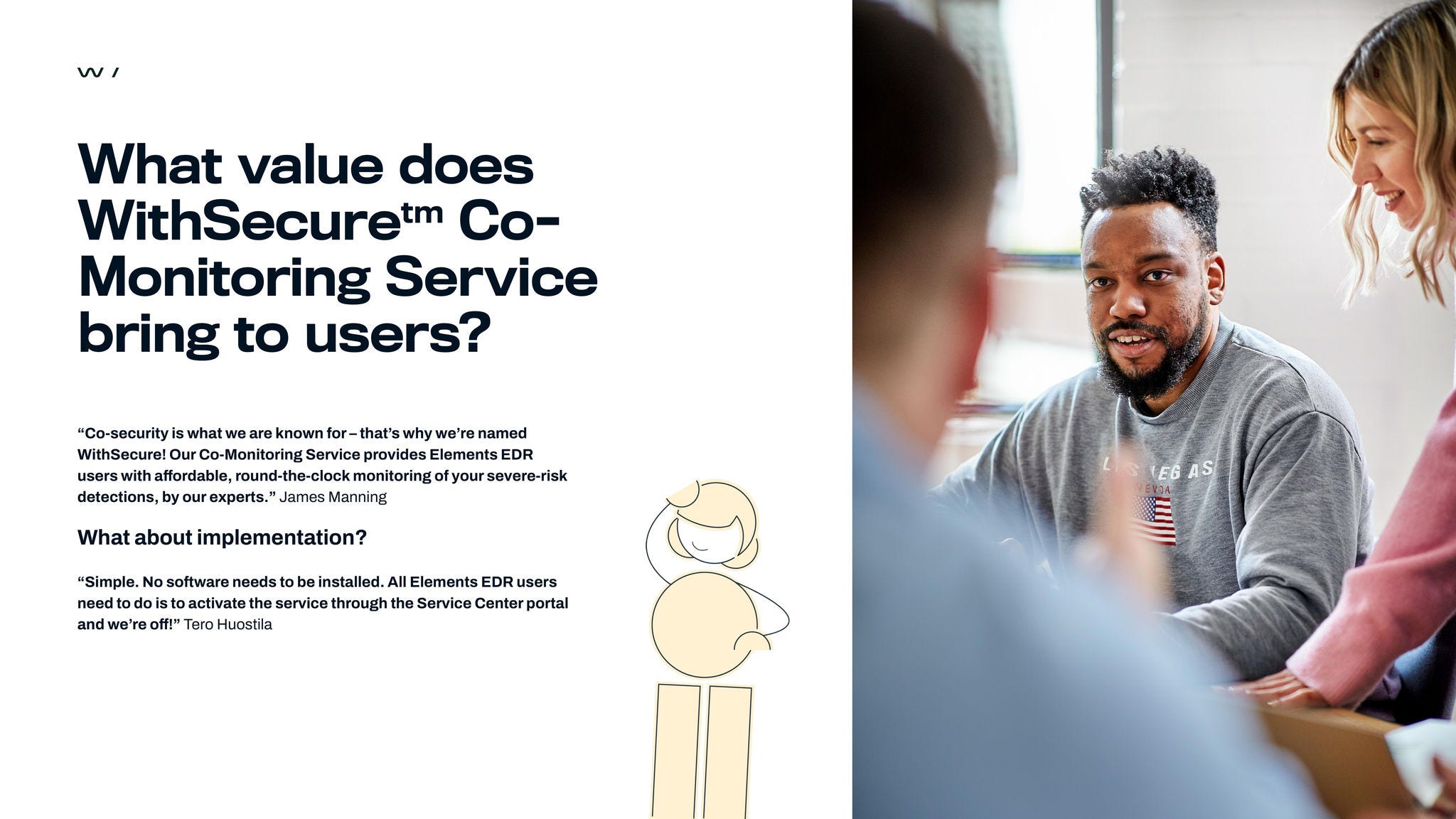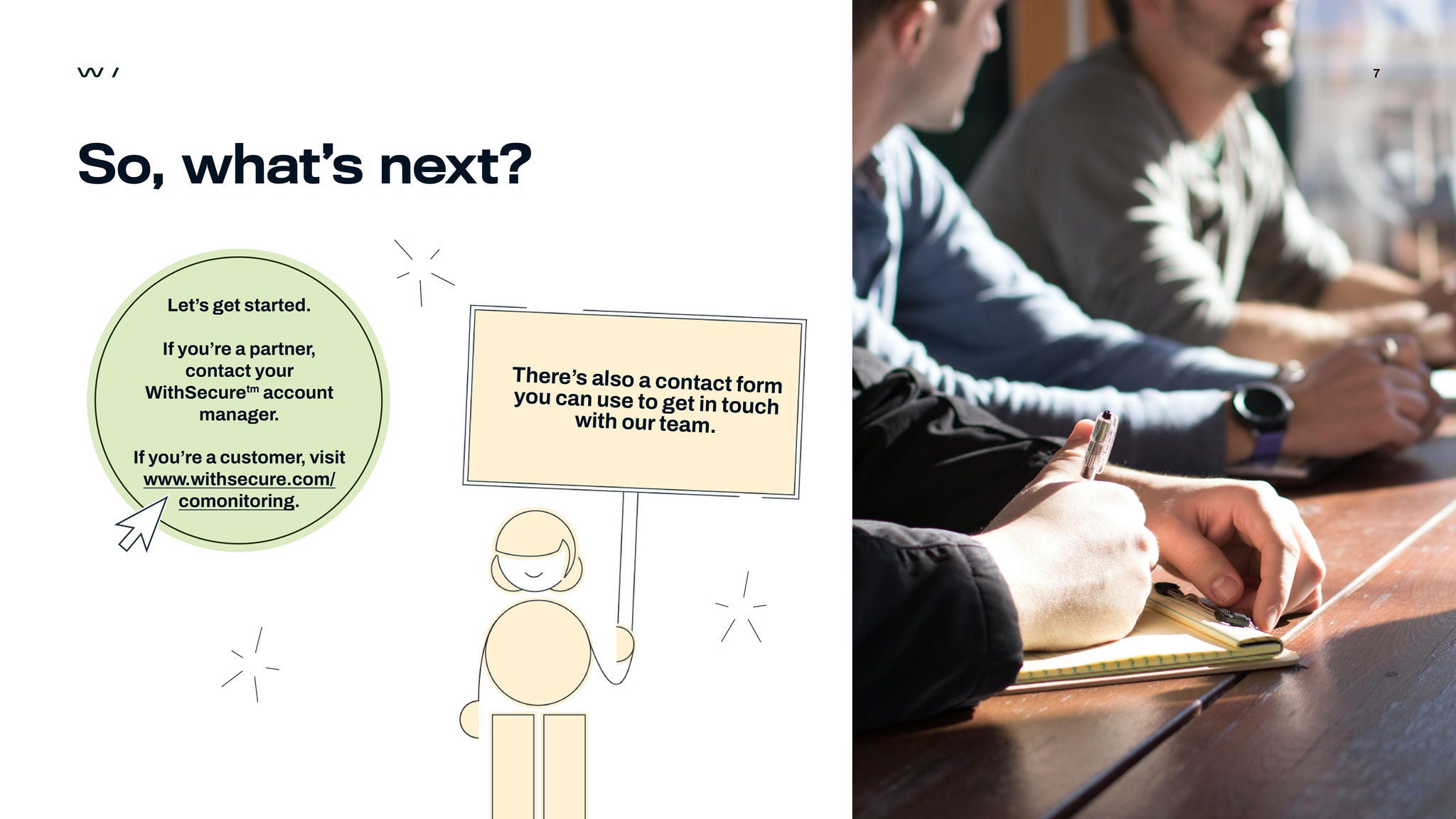 WithSecure Co-Monitoring e-book pg 1
WithSecure Co-Monitoring e-book pg 2
WithSecure Co-Monitoring e-book pg 3
WithSecure Co-Monitoring e-book pg 4
WithSecure Co-Monitoring e-book pg 5
WithSecure Co-Monitoring e-book pg 6
WithSecure Co-Monitoring e-book pg 7
WithSecure Co-Monitoring e-book pg 8
EPP Rollback
Can we really turn back time? We're not promising that, but what we are doing is giving you the option to reset your files and settings to how they were before a malicious attack. While others may use this kind of feature as their only form of defense against attack, we're positioning it as an effective last resort that can be found in our standard EPP offering.
Please Review Our Solution via Gartner Peer Insights™
Thank you so much for being a valued WithSecure™ customer! Please take a moment to write a review on Gartner Peer Insights about your experience with one of our solutions. Reviews are anonymous and take approximately 10 minutes to complete. As a thank you for your approved review, the first 24 reviewers will receive a $25 gift card from Gartner (eligibility criteria apply). Alternatively, you can donate the entire gift card sum to charity.
Things to keep in mind:
Personal emails are not accepted by Gartner Peer Insights. Use your business email or sign in with LinkedIn.

Keep your review relevant and do not mention specific individuals.

All submissions are reviewed by Gartner to ensure validity and to maintain the integrity of the forum.
Check out our previous Elements Quarterly Launches
Join the pilot
Our CSPM and Co-Monitoring Service features are currently in the pilot phase. If you would like to be part of this exciting opportunity, get in touch here.