WithSecure's molnbaserade säkerhetsplatform fortsätter att utvecklas med tillägg av nya funktioner och tjänster. 
Helsinki, Finland – October 12, 2023: WithSecure™ (formerly known as F-Secure Business) has continued to evolve its Elements cloud-based security platform with the addition of several new capabilities and services that can help organizations manage risks associated with cyber attacks.
WithSecure™ Elements, which can be managed by a trusted service provider or in-house, provides organizations with the flexibility to pick and choose the capabilities they need via different modules. Available modules include Endpoint Protection, Endpoint Detection and Response, Vulnerability Management, Collaboration Protection, and the recently added Cloud Security Posture Management.
In order to ensure these different modules equip organizations with the security capabilities they need today and in the future, they receive constant updates that provide new capabilities and access to new security services.
APIs for integration with security orchestration, automation, and response (SOAR) platforms is one such recent improvement. SOAR platforms combine information/data produced by different security technologies and provide support to help organizations respond to potential incidents directly from their SOAR.
"Seamlessly integrating Shuffle SOAR and WithSecure's Elements API is like unlocking the power of automated incident response management at your fingertips. This makes it easier to establish a holistic view of any security landscape which helps streamline response and protection," said Binu Panicker, Director of Business Development at Shuffle.
"The brand new APIs provided by WithSecure are state-of-the-art and allowed Sekoia.io to easily develop an Elements connector within our SOC platform. This seamless integration provides our customers with the capabilities to leverage all the potential of Elements. Specifically: they can now orchestrate the response actions that rely on Sekoia.io's SOAR features," said Georges Bossert, CTO at Sekoia.io.
Other recent additions to WithSecure™ Elements include:
The general availability of the recently launched Co-monitoring service, with the inclusion of new features such as out-of-office scheduling (on top of the existing 24/7 option), input for emergency contact details in Elements Security Center as a self-service for partners, and other usability and workflow improvements.
The general availability of Cloud Security Posture Management with additional environment scans for even more comprehensive coverage.
Dynamic risk scoring that increases protection for assets that become more vulnerable due to changes in the threat landscape.
According to WithSecure™ Vice President of Product Development Leszek Tasiemski, the intent of the platform's evolution is to support organizations with managing security risks in a fast, efficient way.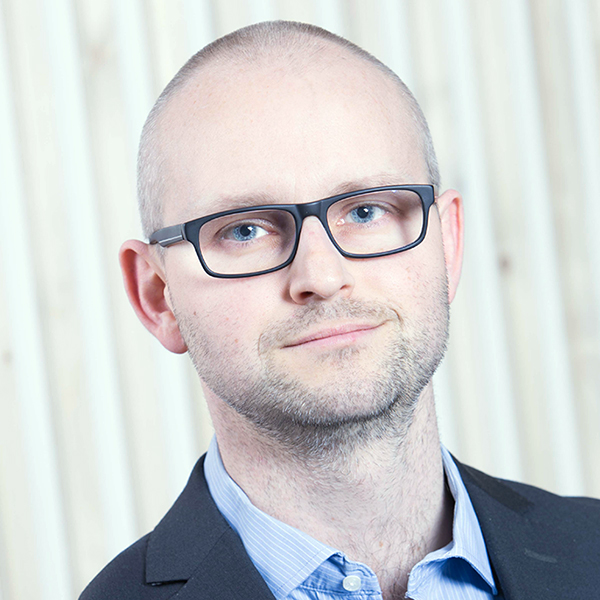 "Elements needs to make its integrated set of security capabilities—everything from exposure management to response—as accessible and practical as possible. While introducing these new capabilities is important, we're also looking to offer a superior user experience so that our customers can capitalize on these improvements. We look forward to continuing to build on what's great about Elements to help organizations manage security risks quickly and efficiently," he explained.
More information on what's new in WithSecure™ Elements is available at  https://www.withsecure.com/elements-quarterly.
About Shuffle
Shuffle started as a project in mid-2019 because available automation solutions in the security industry are trying to do everything at once; handle tickets, indicators, threat intel and much more in a single platform, while our goal is to build the best solution to fit all your existing tools following the Unix philosophy: "Do One Thing and Do It Well".
Shuffle's mission is to make every security operations center share their processes, automations and detections in a standardized way. Cybersecurity is not a competiton between companies, and shouldn't treated as such. We have an open ecosystem of Workflows and Apps for use by everyone, whether they use Open Source or our SaaS platform. The global community of Creators at Shuffle are changing how we work, and are making open standards more available daily.
About Sekoia.io
Sekoia.io is a European cybersecurity company whose mission is to develop the best protection capabilities against cyber-attacks. Its intelligence-led operational security SaaS platform acts as a true control tower for effective, real-time detection and response to cyber threats. Sekoia.io believes that effective protection must enable customers to fully utilize their existing technologies and prioritizes interoperability and standards enforcement in its development. www.sekoia.io
Om WithSecure™
WithSecure™, tidigare F-Secure Business, är en pålitlig partner som är expert på cybersäkerhet. IT-tjänsteleverantörer, MSSP:er och företag, tillsammans med de största finansiella instituten, tillverkare, och tusentals av världens mest avancerade kommunikations- och teknikleverantörer vänder sig till oss för resultatbaserad cybersäkerhet.
Vårt AI-baserade skydd säkrar såväl klienter som molnbaserade tjänster och lösningar. Våra lösningar för upptäckt av hot och realtidshantering av attacker baseras på proaktiv Threat Hunting. Våra konsulter arbetar tätt tillsammans med storföretag och utmanare inom teknikbranschen för att bygga motståndskraftiga cybersäkerhetslösningar. Med mer än 30 års erfarenhet av teknikutveckling som stödjer affärsverksamhet har vi skapat en lösningsportfölj som är utformad för att smidigt kunna växa tillsammans med partners genom kommersiella modeller.
WithSecure™ är grundat 1988 och noterat på NASDAQ OMX Helsinki Ltd.88, and is listed on NASDAQ OMX Helsinki Ltd.