Elevate for WithSecure™
A collection of short easy steps to get started in taking the product into use
Getting started with Elevate for WithSecure™
Follow the steps below to get started with the product.
Step 1: Instructions
To elevate an incident:

Under Endpoint Detection and Response, select Detections on the sidebar.
Select Elevate: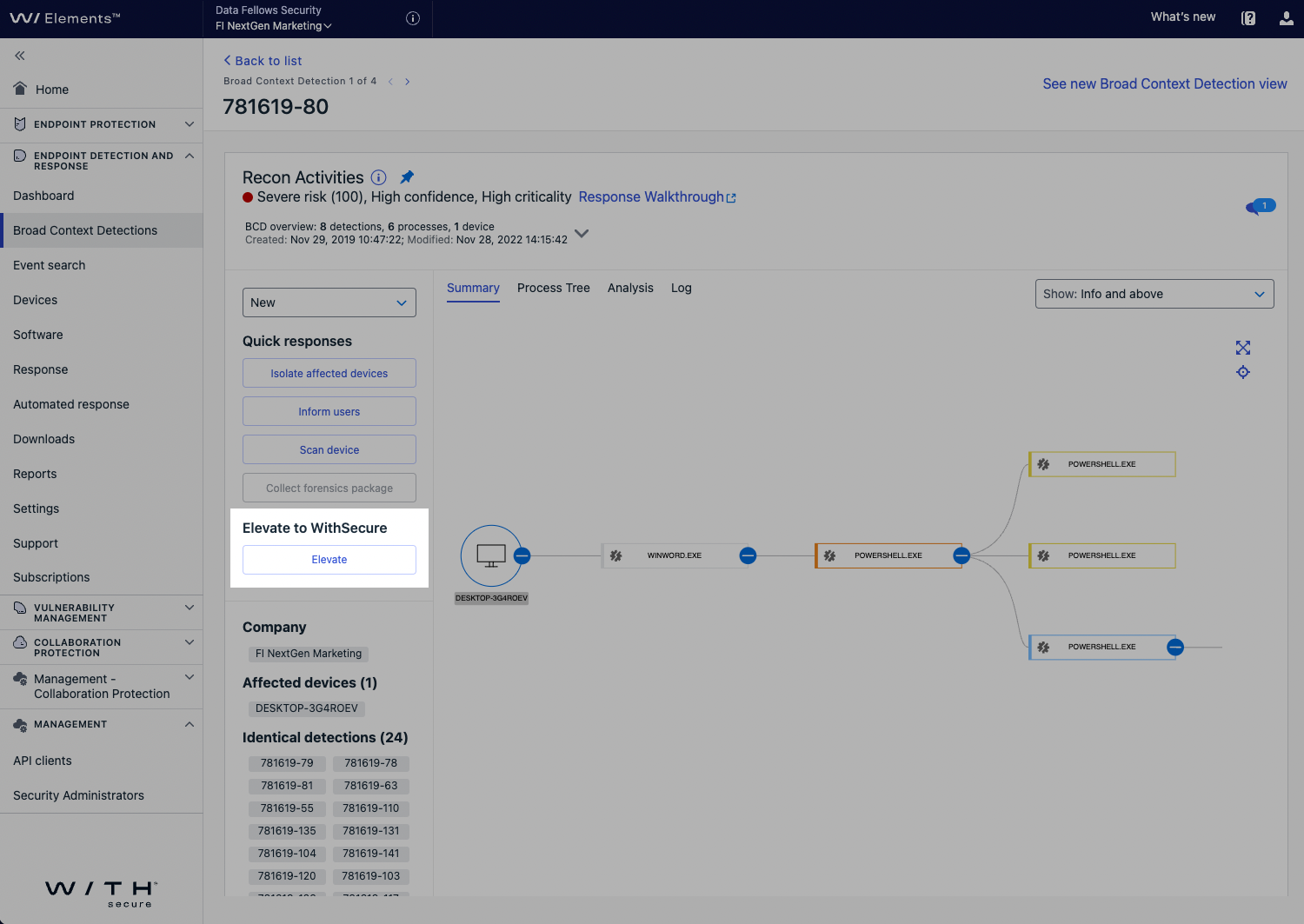 A confirmation screen opens showing the available token balances: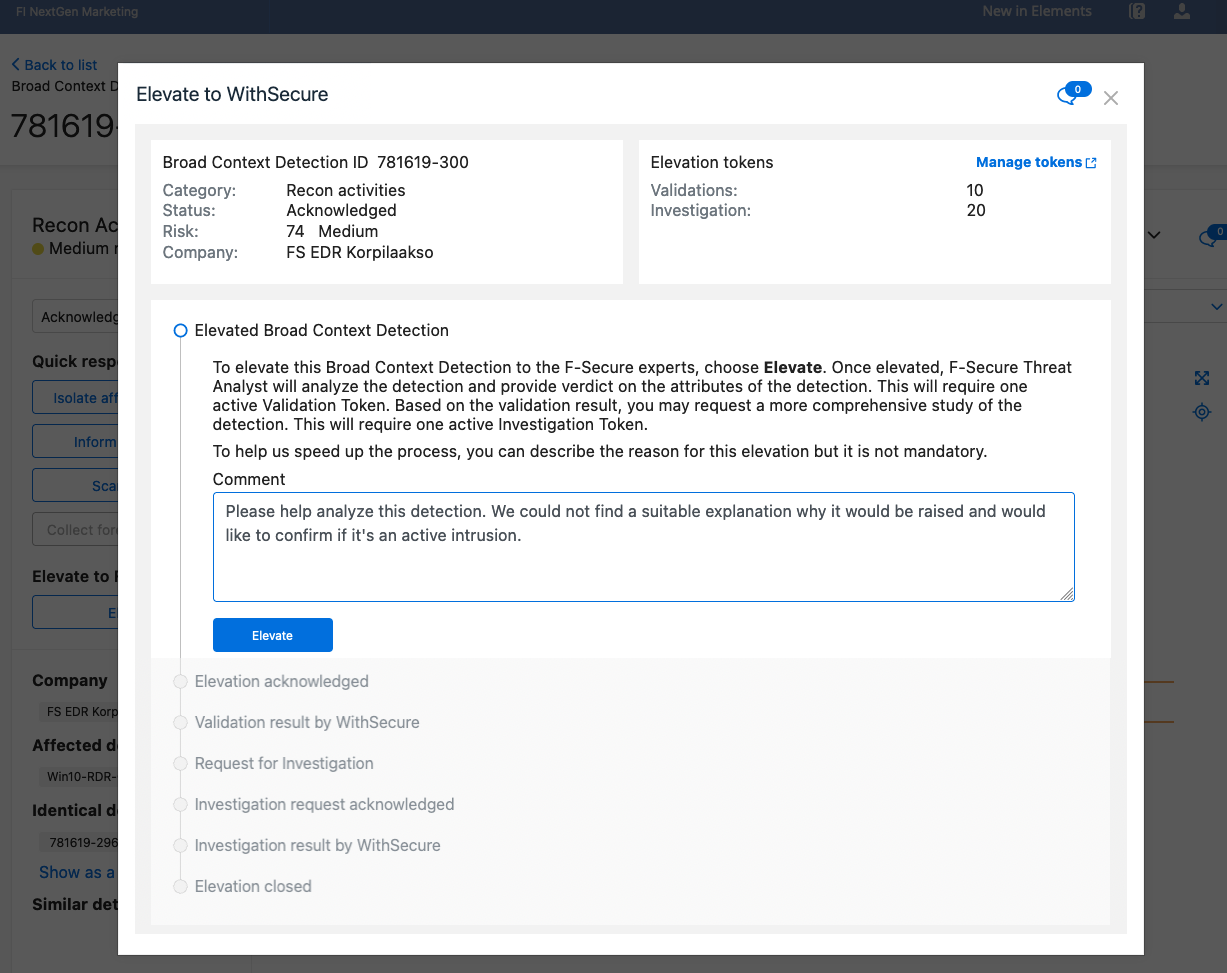 After you confirm the incident, it is elevated and processed by our Threat Analysts.
For an overview of how WithSecure™ Elevate works, see this video.
For more information on elevating incidents, go to our help center.