Doing more with the same or less: it's every organization's dream.
Making sure it doesn't hurt your people, organization or planet at the same time is where the dream can quickly turn to disaster.
Cyber security plays a key role in making sure productivity increases without pain: better employee experiences, less waste and environmental impact combined with better ROI. That includes making sure the number of cyber security solutions an organization has to use to do all this stays at a manageable level that benefits rather than hinders.
The core productivity-enhancers from strong cyber security teams are:
Automate
IT and cyber security is the backbone to automate and scale operations without harming workers, saving resources, reducing human errors and boosting employee productivity.
Simplify
Reducing complexity and building collaborative ways of working. Build the competency of teams with cyber security skills to give them autonomy.
Enable
Pick up new working methods and tools that improve agility and efficiency – and help make them work securely across the organization.
Sustain
Secure the digital world responsibly and sustainably so fewer resources are wasted.
Here's how to help turn your organization's productivity imperative from a reactive to proactive and then progressive outcome-based approach, from least to most mature:
Reactive / threat-based productivity
You've probably got endpoint protection, but it's easily bypassed by employees in a hurry. Incidents are reacted to in a rather clumsy fashion, and aren't necessarily planned for.
There's a sticking-plaster approach to cyber tools and no processes for building cyber awareness amongst workers. Those same workers might be bringing their own tech to the office or factory to get stuff done – and they could be connecting it to the company network or applications in the process.
Proactive - or Risk and Asset - based approach to productivity
Your team is over the hump of reactivity and getting security done: they are proactively identifying and mitigating risks, and protection is standardized and deployed across all endpoints and employees. Your own experts or a service provider take care of incidents.
There's more automation of processes, cyber security solutions are more integrated and planned, and there's training and awareness across the company when it comes to cyber risks and good practice.
Progressive or Outcome-based approach to productivity
The automation of operations in a manner that augments employee ability and output most definitely extends to cyber security and IT processes. The company's leadership acknowledges this, and it's built into operation processes.
Your team – or its suppliers – practices proactive threat hunting, and there's a culture of continuous improvement. Protection technology is enforced, standardized and monitored – and reinforced by mandatory training. 
Employees don't have to worry about cyber – and don't need to play the system to get work done more efficiently.
A real test of success is that this approach has spread beyond your cyber security team and is simply part of the organization's culture. It also contributes to the next two outcomes: Resilience and Competitiveness.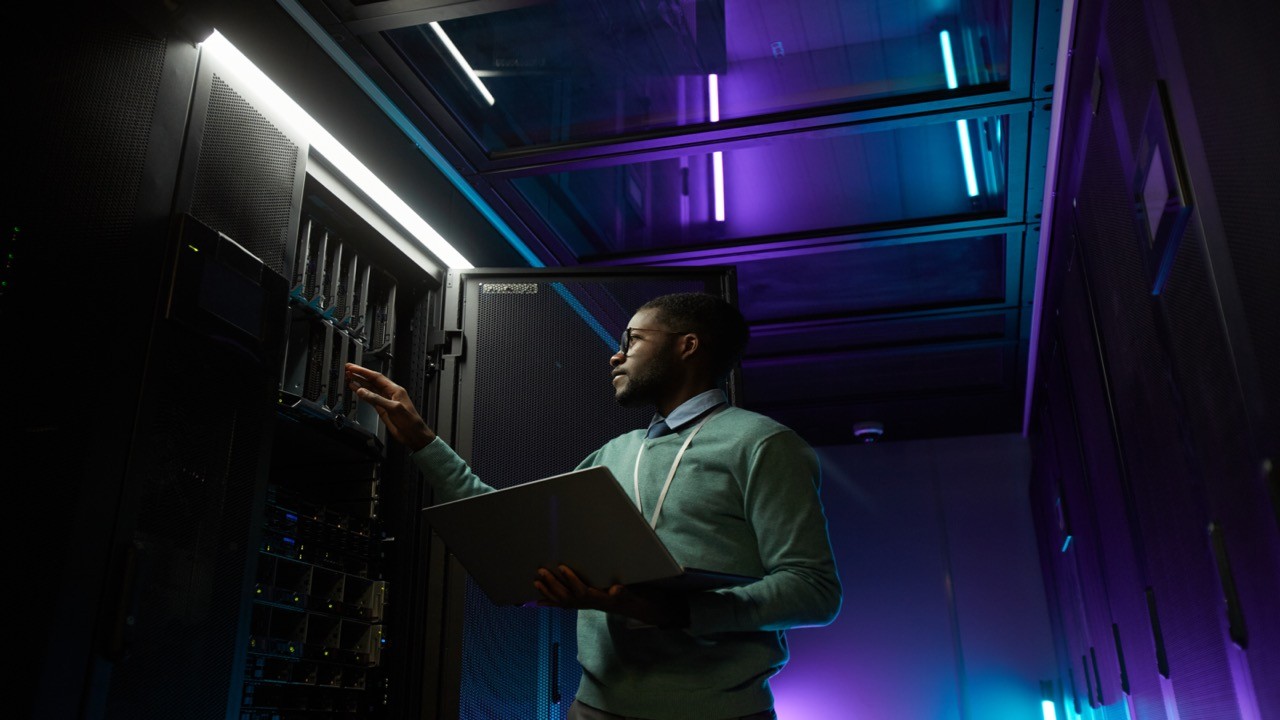 Identify Your Response Gap
Do you have the capability to respond to an attack before it escalates to a major incident? Take a short risk assessment and get a tailored report about your risk levels - with practical recommendations on how you can develop your capabilities and processes.
Find out more
Articles
How can EDR help you stay ahead of cyber threats?
Endpoint detection and response (EDR) is critical to your business as attacks are becoming more sophisticated and the attack surface much larger. Understand the reasons why you should implement EDR.
Read more
SIEM, EDR, MDR – in-house, or Managed Service?
Find out what is the best solution for your needs; Endpoint Detection and Response, Managed Detection and Response, or Extended Detection and Response?
Read more
Product/Service pages
WithSecure™ Elements Endpoint Detection and Response
WithSecure™ Elements Endpoint Detection and Response solution provides enhanced detection capabilities and security against cyber attacks and data breaches.
Read more
Want to talk in more detail?
Complete the form, and we'll be in touch as soon as possible.
What are Security Outcomes?
Most businesses stumble from one cyber security crisis to another. It's hardly surprising: as security budgets continue to grow in the face of threats, security leaders must constantly justify the needed to defeat these threats. 
In a Forrester study conducted on behalf of WithSecure, 60% of security decision-makers said they were in reactive mode and failing when it came to cyber.
Escaping this cycle of reactive behavior, and improving visibility of threats beyond just an attack surface or network perimeter is vital to improving any organization's cyber security. But even that is not enough.
Outcome based security steps beyond the immediate need to defend, and demonstrates how cyber security can help actively support the pursuit of organizational goals. The need is already clear and present: 83% of respondents in the same Forrester poll wanted to adopt outcome-based cyber security approaches.  
We're going to give you the blueprint to elevate your strategic thinking to: