Vale a pena ser um parceiro
Ofereça a seus clientes conhecimentos, produtos e serviços de segurança cibernética de classe mundial para proteger seus negócios - e faça crescer o seu.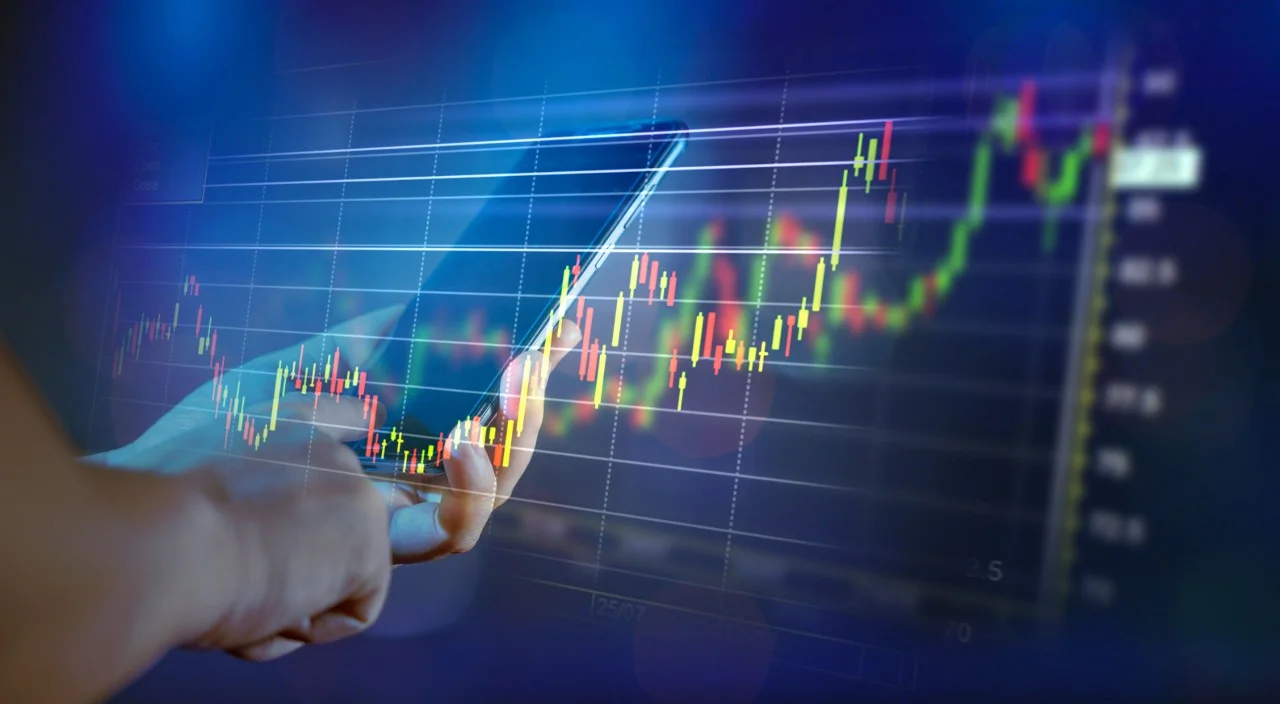 Deixe-nos ajudá-lo a escalar.
Encontrar tempo e recursos para adicionar novos produtos e serviços ao seu portfólio é um esforço enorme. Nós o obtemos e queremos facilitar ao máximo o seu trabalho.
Tornando-se um parceiro WithSecure™ lhe dá acesso às últimas inovações de IA em nosso portfólio. Construído com parceiros em mente, nosso Programa de Parceiros Globais permite que você dimensione facilmente sua oferta, escolhendo os elementos e o modelo de negócios que melhor lhe convier.
Com o Programa de Parceria Global da WithSecure
Toda nossa tecnologia está agora disponível em um modelo SaaS, mas também pode ser vendida como licenças tradicionais. Isto ajudará a aguçar sua vantagem competitiva, garantindo que você possa sempre atender às exigências de seus clientes de forma rápida e eficaz.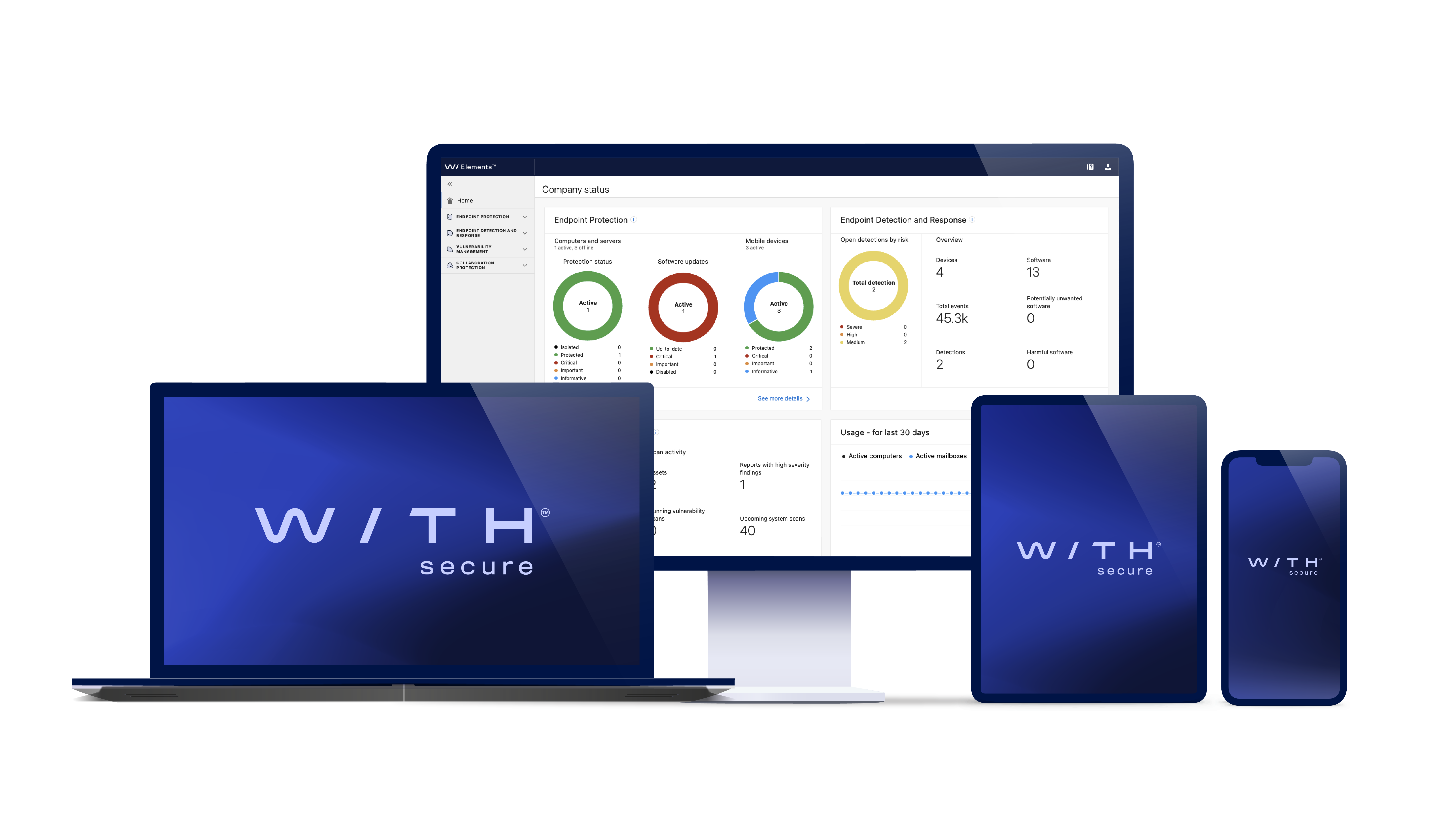 Obtenha mais como um parceiro WithSecure™
Desenvolvimento de competências
Nossas pesquisas mostram que as empresas querem parceiros com know-how técnico e de segurança. Nós o ajudaremos a aumentar suas habilidades - e sua vantagem competitiva. Você terá acesso a treinamento on-line de produtos e vendas, bem como treinamentos exclusivos fornecidos por nossos consultores de segurança cibernética e pesquisadores de ameaças.
O melhor modelo de serviço técnico possível
Com nossa cobertura de suporte técnico, você nunca ficará sem respostas. Nossos especialistas estão prontos para auxiliá-lo com sua experiência e conhecimento de WithSecure™ produtos e serviços. Parceiros de primeira linha receberão suporte 24 horas por dia, 7 dias por semana e serão designados a um especialista dedicado.
Investimento em marketing
Impulsione seu crescimento. Atinja seus objetivos comerciais. Nosso suporte de marketing o ajudará a ter sucesso. Ter acesso a fundos de marketing, insights de mercado, ativos de marketing prontos para uso e planejamento presencial. Quanto mais você crescer, mais nós investiremos em recursos de marketing.
Aceleração das vendas
Seu sucesso é nosso sucesso, e nós o reconheceremos por ele. Quanto mais você se comprometer, mais lucrativo se tornará seu negócio. À medida que você atingir níveis mais elevados de parceria, receberá maiores incentivos.
Ferramentas e plataformas
Fazer negócios como um parceiro WithSecure™ nunca foi tão conveniente, graças ao nosso novo Portal de Parceiros. É fácil fazer pedidos, enviar tickets de suporte, acessar treinamentos on-line e muito mais - tudo através de um sistema de gerenciamento eficiente.
Contatos nominais
Conosco, você sempre saberá a quem ligar. Parceiros de primeira linha terão nomeado contatos WithSecureTM para suporte técnico, marketing e vendas, assim como um patrocinador executivo.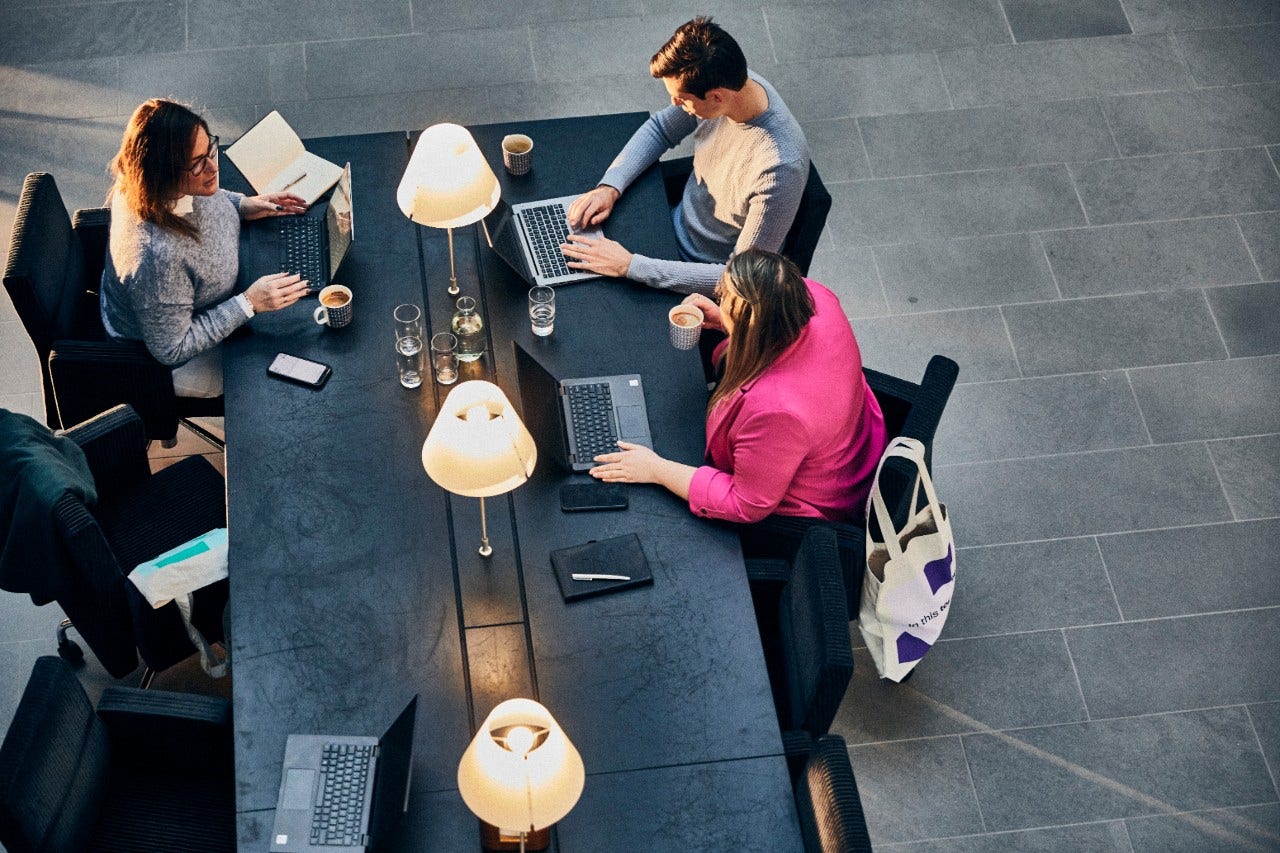 Saiba mais sobre o programa de parceria da WithSecure
82% das empresas gostariam de uma solução "tudo em um". A chave para enfrentar um cenário de ameaças cada vez mais complexo e desafios comerciais em evolução não é mais, é menos. WithSecure™ Elements é projetado para ajudá-lo a crescer seu próprio negócio, oferecendo os serviços gerenciados de segurança que seus clientes precisam para prosperar.
Benefícios para revendedores
Modelo de preços
Aumento da competitividade e retenção de clientes
Amplie seu portfolio e lucre utilizando WithSecure™ Elements.
Ajudamos você a diferenciar sua oferta, criando um modelo flexível, baseado em assinaturas, que oferece serviços de alto valor aos seus clientes e impulsiona sua vantagem competitiva.
Usando WithSecure™ Elements você pode fornecer tanto opções baseadas em licenças quanto em serviços, permitindo que você atenda às diferentes necessidades de todos os seus clientes.
Construa e forneça serviços escaláveis e de alto valor e aumente a lucratividade sem depender das margens de revenda da licença.
Serviços de segurança cibernética baseados em assinatura atendem às demandas de seus clientes, fornecem receitas previsíveis e produzem clientes com menor probabilidade de rotatividade.
Pague somente pelo uso total de sua base de clientes, não pelo número máximo de instâncias protegidas.
Serviços
The components for a complete cybersecurity service
One platform for all cybersecurity services
WithSecure™ Elements covers everything from vulnerability management and collaboration protection to endpoint protection, and detection and response. Choose the solutions you need and ramp up or down as you go. No more siloed solutions and tedious tasks. 
WithSecure™ Elements' cloud-native solutions are easy to deploy and automatically talk with each other, streamlining the whole process.
Simplified setup with a single installation package
Centralized management and visibility of all customers
Cloud-native solutions
Award-winning security for endpoints and cloud
Integrations with larger ecosystems
Read more about WithSecure™ Elements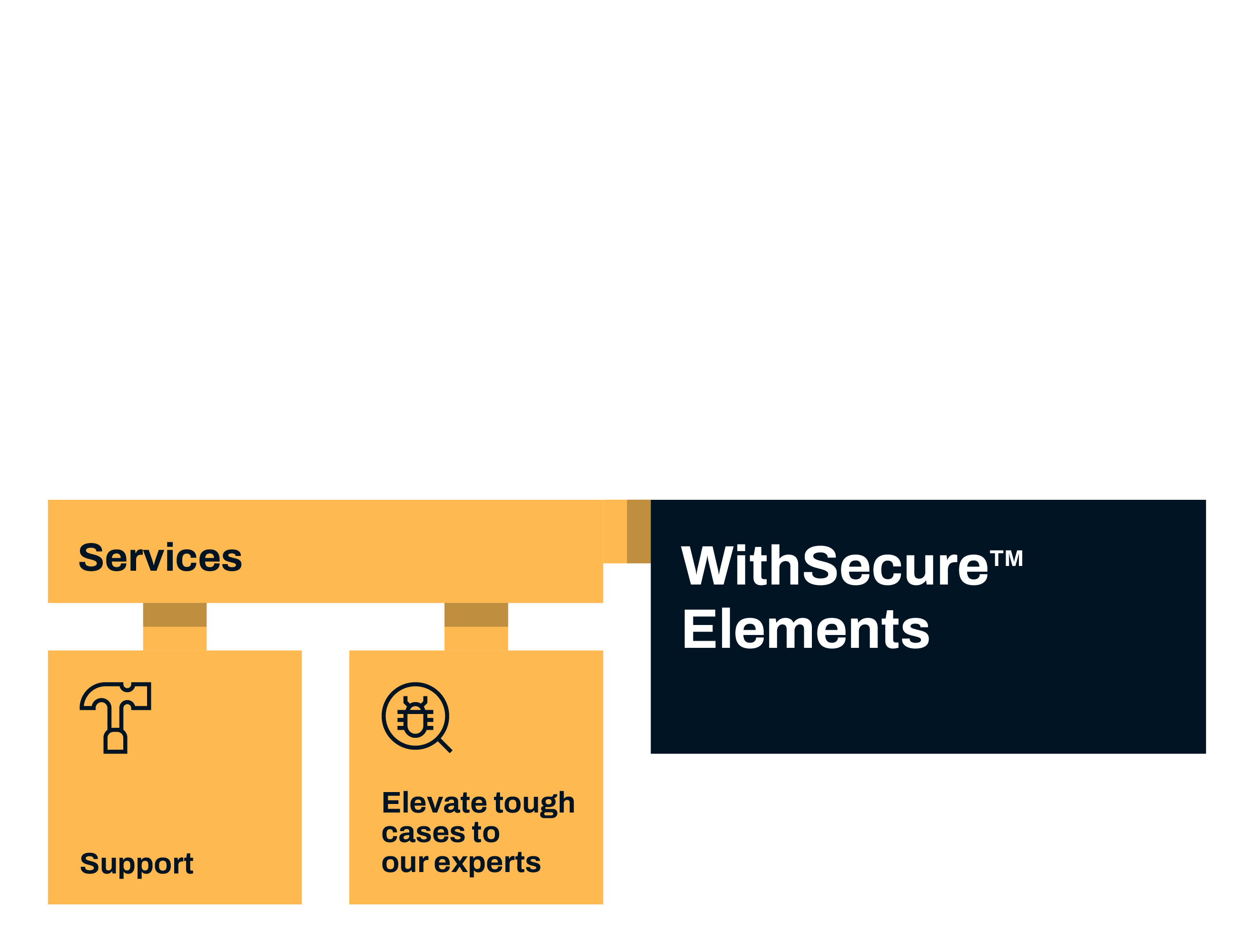 O que dizem nossos parceiros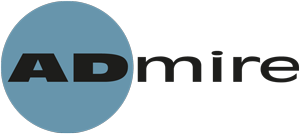 "WithSecure™ realmente nos ajudou a entender que isto era algo que nossos clientes precisavam e uma enorme oportunidade de negócios que precisávamos aproveitar agora mesmo. E eles nos apoiaram a cada passo do caminho".
Leia como a Admire cresceu seus negócios com serviços gerenciados.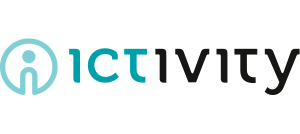 "The bottom line is you're always working together,working together on technical questions, sales questions, marketing questions. That's what makes the partnership special. With most companies you just work within the confines of a partnership program but WithSecure™ and Ictivity really work together to build exactly what we need."
Read how Ictivity transformed their managed service offering to meet customer needs.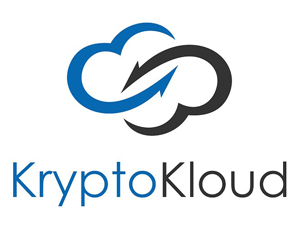 "What we really appreciate about WithSecure™ is that they ask what's missing and what our clients are looking for and then really listen and implement that feedback."
Adam Matthews, Lead Analyst at KryptoKloud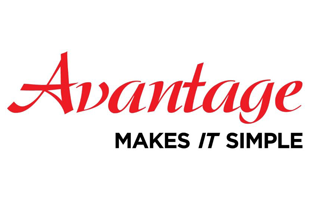 "We changed the company to focus more on cybersecurity because quite simply we were seeing more and more cases where traditional antivirus software was just not sufficient"
Martijn Scheffel, Head of Security Advisor Center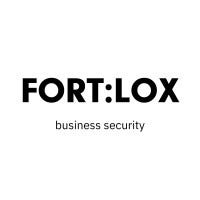 "WithSecure's comprehensive support program makes it easy for us to benefit from their industry-leading security expertise and technology. And with the added flexibility of usage-based subscriptions, even more organizations will be able to take advantage of our services."
Koen Verlinde, CEO of Certified WithSecure™ Gold Partner FORT:LOX
Slide 1
Slide 2
Slide 3
Slide 4
Slide 5
Obtenha acesso ao Portal de Parceiros
Faça agora o login para encontrar todos os materiais de que você precisa para realizar um negócio de sucesso com nossos produtos.
Trabalhe conosco
Acreditamos que o Programa de Parceiros não se trata apenas de melhores negócios. Trata-se de melhores negócios. Para nós, trata-se de uma simbiose onde nos complementamos. Você ganha. Nós ganhamos. E o mais importante, seus clientes ganham.
Como fazer parte do programa MSP.
1
Preencha o formulário abaixo
Se sua empresa oferece atualmente serviços gerenciados ou tem um foco para desenvolver seu negócio como prestador de serviços gerenciados. Você pode ser um novo parceiro ou um membro do Programa Global de Parceiros (GPP) já existente.
2
Fale com um gerente de canal
Juntos avaliamos a maturidade do seu negócio de serviços gerenciados.
3
Você receberá um e-mail convite
Você recebe um convite para o programa e acesso aos serviços do programa e um plano criado em conjunto para alcançar os requisitos.
4
Nossa parceria começa
Execução de vendas e implementação de serviços apoiados por WithSecure™.
Participe de nosso programa de parceria
Gerente de Suporte e Serviços Técnicos
Venda de novos serviços a clientes existentes
Desenvolvimento de competências
Design de serviços
Apoio à integração
Co-marketing
Preencha o formulário e vamos discutir mais!
Materiais relacionados
Atualização do Cenário de Ataque
Nossa última atualização do cenário de ataque fornece aos defensores um quadro geral de como o cenário de ameaça mudou na última metade de 2020, e as tendências que vemos continuarem em 2021.
Leia o relatório
2021: O ano dos negócios digitais sem medo
O que você precisa saber agora para prosperar no novo ano? Obter previsões, tendências e metas para 2021 dos melhores especialistas em segurança cibernética.
Baixar a publicação
Seu guia para a criação de serviços gerenciados de segurança cibernética
82% das organizações estão procurando um parceiro de segurança que possa fornecer todas as soluções, conhecimentos e serviços de que necessitam.
Leia mais