Server sicuri - un elemento chiave della sicurezza
Server Security è una suite antimalware apposita per i server, che offre una protezione di alto livello ai file server. Server Security protegge in tempo reale da virus, trojan, rootkit e altro malware. Offre opzioni di gestione di interfaccia utente locale e centralizzata mediante Policy Manager o una console web integrata.
Perché WithSecure™ Server Security?
Rilevamento proattivo
Rilevamento proattivo basato sul comportamento per nuove minacce con la premiata tecnologia DeepGuard di WithSecure.
Gestione
Opzioni di gestione dell'interfaccia utente flessibili, centralizzate e locali attraverso Policy Manager o attraverso una console web integrata.
Protezione del server
Protegge i server Microsoft Windows, Citrix e Terminal server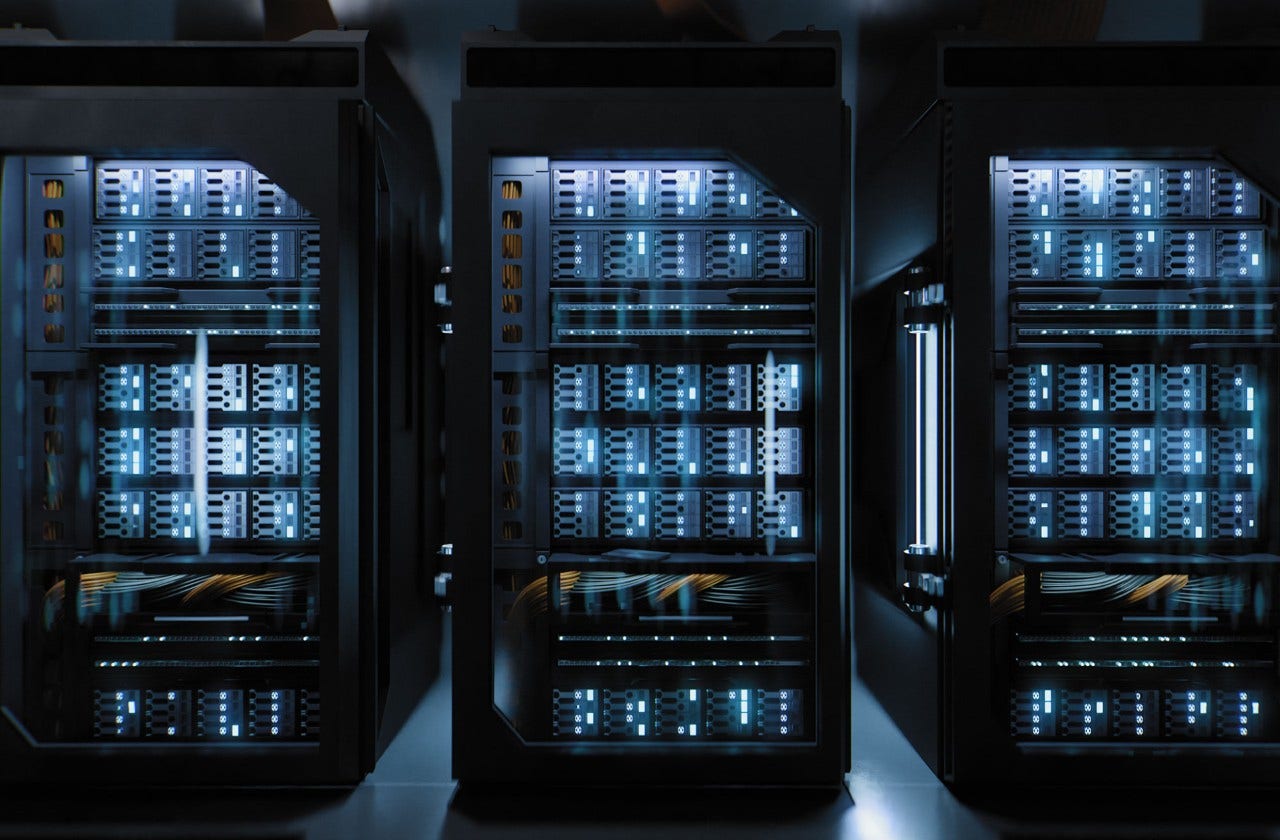 WithSecure™ Server Security utilizza l'analisi comportamentale avanzata per proteggere i file server da malware ed exploit software.
WithSecure Server Security è una solida soluzione di sicurezza per server che protegge i file server da malware e vulnerabilità software senza rallentare il sistema. Offre protezione con scansione in tempo reale in una soluzione economica e facile da gestire, fornendo protezione contro tutti i tipi di minacce online.
1
Sicurezza essenziale
Server Security offre sicurezza essenziale per gli asset aziendali critici - i dati maggiormente compromessi riguardano i server.
2
Riduzione dei costi
Server Security riduce i costi in quanto ha un impatto ridotto sugli ambienti fisici e virtuali.
Caratteristiche del prodotto
Protezione del file server di Microsoft
Server security per file server Microsoft contro virus, trojan, rootkit e altro malware
Protezione della navigazione
Protezione per gli utenti dei terminali contro exploit dei browser e siti web pericolosi
Botnet blocker
Disattiva efficacemente le attività delle botnet
Deepguard
Protezione on host proattiva
Offload Scanning Agent
Delega la scansione del malware allo Scanning and Reputation Server WithSecure™ in ambienti virtuali
Protezione avanzata
Filtra i tipi di file in base al tipo di contenuto
Scansione del traffico web
Rileva e blocca il contenuto malevolo nel traffico web (protocollo HTTP)
Software updater
Mantiene aggiornati applicazioni e sistemi installando le patch appena vengono rilasciate dai produttori.
Cerchi supporto per il prodotto?
Trova qui gli ultimi articoli, le istruzioni e altri utili materiali di supporto.
Dettagli del prodotto
DeepGuard
Impareggiabile protezione basata sull'analisi comportamentale
DeepGuard fornisce protezione on host proattiva contro minacce nuove ed emergenti. La sua tecnologia dinamica di analisi comportamentale individua e intercetta comportamenti malevoli.
Ottieni protezione immediata on host contro minacce note e nuove anche prima dell'aggiornamento dei database delle firme
Intercetta gli attacchi exploit sui programmi installati
Riconosce e blocca l'attività sospetta
Riduce al minimo la potenziale perdita di dati sensibili causata da infezione malware.
Browsing Protection
Protezione del lavoro online
Assicura che i dipendenti possano lavorare online in sicurezza ed efficacemente senza preoccupazioni.
Evita proattivamente che i dipendenti accedano a siti, link o contenuti malevoli
Elimina gli errori umani e riduce proattivamente al minimo l'esposizione
Funziona con tutti i principali browser.
Offload Scanning Agent
Trasferisce le scansioni ad uso intensivo di risorse
Ottimizza l'uso delle risorse nei prodotti WithSecure™ con un agente di scansione dedicato, lo Scanning and Reputation Server.
Neutrale a livello di hypervisor - copre server di ambienti puramente virtuali, misti e ibridi
Virtualizzazione sicura di cloud pubblici e privati in ambienti VMware, Citrix, Hyper-V e KVM
Consumo ridotto di memoria, CPU e spazio su disco sulle macchine virtuali.
Software Updater
Gestione integrata delle patch
Oltre l'80% dei cyber attacchi è causato da software obsoleto. Software Updater ti aiuta a mantenere aggiornati Windows e software di terze parti contro le vulnerabilità note. Poiché è integrato, si possono evitare facilmente attacchi basati su vulnerabilità note.
Componente chiave della sicurezza, previene oltre l'80% delle vulnerabilità
Ottieni visibilità sugli aggiornamenti software di terze parti disponibili
Crea un'analisi delle vulnerabilità del tuo ambiente.
Botnet Blocker
Respinge efficacemente le botnet
Botnet Blocker ferma i criminali che mirano al controllo degli asset compromessi impedendo la comunicazione ai domini Command&Control.
Gli amministratori possono impedire l'attività di rete relativa alle botnet note
Blocca le query DNS (Domain Name Server) a livello di host
È in grado di arrestare efficacemente la maggior parte degli attacchi, compresi ransomware e APT (Advanced Persistent Threats)
Gli amministratori possono filtrare le query in base alla reputazione del dominio, con l'opzione di stilare una lista di quelle affidabili.
Protezione avanzata
Blocca determinati contenuti da siti ignoti
Web Traffic Scanning Advanced Protection consente di bloccare determinati contenuti da siti sconosciuti assicurando che i dipendenti possano lavorare on line in modo sicuro ed efficiente.
Impedisce agli utenti di scaricare contenuti potenzialmente dannosi
Blocca contenuti come componenti Flash, Silverlight, file eseguibili, Java e ActiveX su siti sconosciuti
Blocca il 100% delle applet Java da fonti non affidabili e il malware Windows
Gli amministratori possono stilare una lista di siti affidabili.
Trova un rivenditore autorizzato
Collaboriamo con rivenditori selezionati per offrire le nostre soluzioni di sicurezza.
Richiedi una prova
Richiedi una prova
Compila il modulo e uno dei nostri esperti di sicurezza dedicati ti contatterà per aiutarti ad iniziare la tua prova.
Contatta il team commerciale
Vuoi approfondire l'argomento?
Compila il modulo e ti contatteremo al più presto possibile.