Suojatut palvelimet – keskeinen tietoturvaelementti.
Server Security on palvelimille räätälöity tietoturvaohjelmisto, joka tuo palkitun suojauksen palvelimille. Server Security tarjoaa laajennetun reaaliaikaisen suojauksen viruksia, troijalaisia, vakoiluohjelmia, rootkit-ohjelmia ja muita haittaohjelmia vastaan. Keskitetty ja paikallinen hallinta  Policy Manager hallintatyökalun kautta.
Miksi WithSecure™ Server Security?
Ennakoiva havaitseminen
WithSecuren palkittu DeepGuard-teknologia tarjoaa käyttäytymisen analysointiin perustuvan ennakoivan suojauksen
Hallinta
Joustavia, keskitetty ja paikallinen hallinta Policy Manager hallintapalvelimen kautta
Palvelimen suojaus
Suojaa Microsoft Windows -palvelimia sekä Citrix- ja Terminal-palvelimia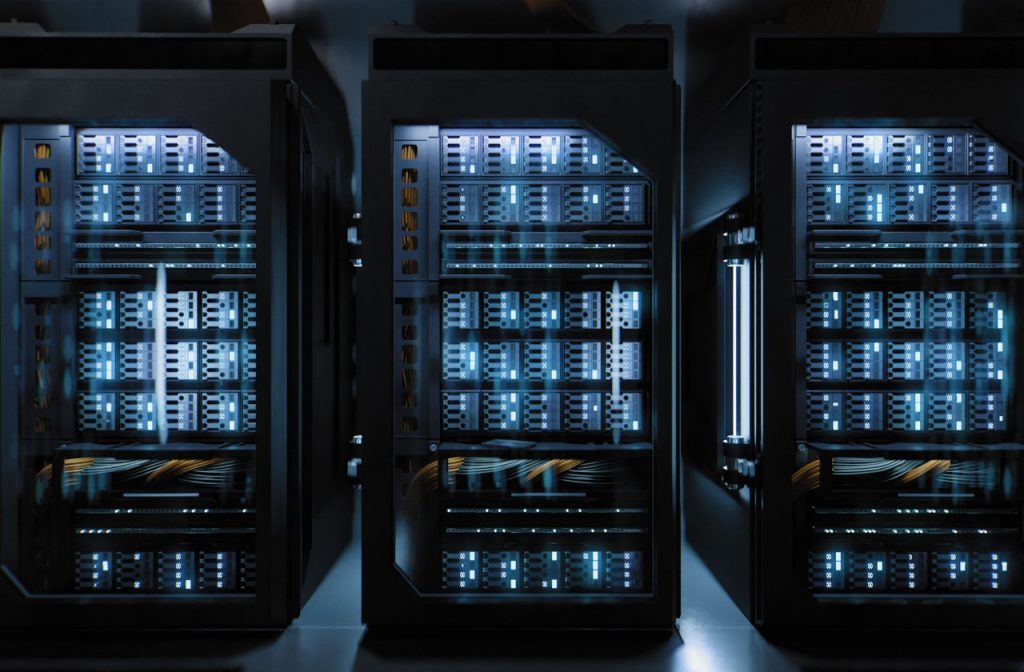 WithSecuren Server Security käyttää kehittyneitä käyttäytymisanalyyseja suojaamaan palvelimia haittaohjelmia ja ohjelmistojen heikkouksia hyödyntävää väärinkäyttöä vastaan.
WithSecuren Server Security on palvelintietoturvaratkaisu, joka suojaa palvelimia haittaohjelmilta ja ohjelmistohaavoittuvuuksilta hidastamatta järjestelmää. Se mahdollistaa reaaliaikaisen tarkistuksen edullisena ja helposti hallittavana ratkaisuna, joka suojaa kaikentyyppisiltä verkkouhilta.
1
Olennainen turvallisuus
Server Security antaa liiketoiminnan kannalta kriittisille resursseille välttämättömän tietoturvan, sillä useimmiten tietojen vaarantuminen liittyy palvelimiin
2
Usean suojauskerroksen tietoturvaratkaisu
Server Security perustuu usean suojauskerroksen päälle rakennettuun kokonaisuuteen joka ei kuormita palvelimien suorituskykyä
Microsoft-palvelimen suojaus
Microsoft-palvelimien suojaus viruksia, troijalaisia, kiristyshaittaohjelmia ja muita haittaohjelmia vastaan
Selauksen suojaus
Suojaa selainhyökkäyksiltä ja epäluotettavilta verkkosivuilta
Bottiverkkojen esto
Ehkäise bottiverkkojen toimet tehokkaasti
Deepguard
Ennakoiva laitekohtainen suojaus
Offload-skannausagentti
Siirrä haittaohjelmien skannaus WithSecuren Scanning and Reputation Serveriin virtuaali- ja pilviympäristöissä
Web Content Filtering
Suodata webin tiedostotyyppejä sisältötyypin perusteella
Verkkoliikenteen skannaus
Tunnistaa ja estää haitallisen sisällön verkkoliikenteessä (HTTP-protokolla)
Software updater
Pitää järjestelmän ja sovellukset ajan tasalla asentamalla tietoturvapäivitykset heti, kun toimittajat julkaisevat ne
Tiedot
DeepGuard
Ylivertainen käyttäytymisanalyysiin perustuva suojaus
DeepGuard suojaa ennakoivasti laitetasolla uusia uhkia vastaan. Sen dynaaminen ja ennakoiva käyttäytymisanalyysitekniikka tunnistaa ja pysäyttää haitallisen käyttäytymisen tehokkaasti.
Saat välittömästi laitetason suojauksen tunnettuja ja uusia uhkia vastaan
Pysäyttää asennettuihin ohjelmiin kohdistuvat hyökkäykset
Havaitsee ja estää sovellusten epäilyttävät toimet
Selauksen suojaus
Verkkoselailun suojaus
Varmistaa turvallisen verkkoselaamisen.
Estää ennakoivasti avaamasta haitallisia sivustoja, linkkejä tai sisältöä
Toimii kaikissa yleisimmissä selaimissa

Offload-skannausagentti
Siirrä runsaasti resursseja käyttävä tarkistus
Optimoi WithSecure-tuotteiden resurssien käyttö hyödyntämällä erillistä tarkistusagenttia Scanning and Reputation Serveriä.
Hypervisor-riippumaton – kattaa palvelimet täysin virtuaalisista seka- ja hybridiympäristöihin
Suojattu julkisten ja yksityisten pilvien virtualisointi VMware-, Citrix-, Hyper-V- ja KVM-ympäristöissä
Alhaisempi muistin, suorittimen ja levytilan käyttö virtuaalikoneissa koska tarkistustoimet tehdään erillisellä tarkastuspalvelimella
Software Updater
Integroitu tietoturvapäivitysten hallinta
Yli 80% kyberhyökkäyksistä johtuu vanhentuneista ohjelmistoista. Software Updater auttaa pitämään kolmansien osapuolten ohjelmistot ja Windowsin ajan tasalla ja päivitettyinä tunnettujen haavoittuvuuksien paikkaamiseksi. Automatisoimalla päivitykset voit helposti välttää tunnettuihin haavoittuvuuksiin perustuvat hyökkäykset.
Keskeinen tietoturvakomponentti, joka ehkäisee jopa yli 80% haavoittuvuuksista
Saat näkyvyyden saatavilla oleviin kolmansien osapuolten ohjelmistojen päivityksiin
Luo haavoittuvuusanalyysin ympäristöstäsi
Bottiverkkojen esto
Torju bottiverkot tehokkaasti
Bottiverkkojen esto estää yhteydet hyökkääjän komentokanavaan ja pysäyttää rikolliset, jotka pyrkivät hallinnoimaan vaarantuneita resursseja.
Ylläpitäjä voi estää verkkoliikenteen tunnettuihin bottiverkkoihin
Estä DNS-kyselyt laitetasolla
Ylläpitäjät voivat suodattaa DNS-kyselyitä verkkotunnuksen maineen perusteella ja tarvittaessa myös sallia niitä
Internet-liikenteen kehittynyt suojaus
Estä valittu sisältö tuntemattomista sivustoista
Mahdollistaa haitallisen sisällön estämisen tuntemattomilta sivustoilta, jotta työntekijät voivat työskennellä turvallisesti ja tehokkaasti verkossa.
Estää käyttäjiä lataamasta mahdollisesti haitallista sisältöä
Voit estää esimerkiksi Flash-, Silverlight-, Java- ja ActiveX-komponentteja tuntemattomilla sivustoilla
Estä 100 % tuntemattomista lähteistä peräisin olevista Java-komponenteista sekä Windows-haittaohjelmista
Järjestelmänvalvojat voivat lisätä sivustoja sallittujen kohteiden luetteloon
Etsi valtuutettu jälleenmyyjä
Tarjoamme turvallisuusratkaisujamme yhteistyössä valittujen jälleenmyyjien kanssa.
Maksuton kokeilu
Maksuton kokeilu
Rekisteröidy ja lataa itsellesi maksuton kokeiluversio.
Ota yhteyttä myyjään
Jutellaanko lisää?
Jätä meille yhteystietosi, niin olemme sinuun yhteydessä pian.