Tehosta liiketoimintaasi Managed Service Provider -palveluntarjoajana
Ryhdy luotetuksi kumppaniksi, jota asiakkaasi tarvitsevat, ja kasvata liiketoimintaasi tarjoamalla WithSecure™ Elements -palvelua hallinnoituna palveluna.
Yhdessä olemme ratkaisu.
Tietoturvauhkien määrän ja vaikutusten kasvaessa yhä useammat organisaatiot etsivät kumppania, joka pystyy tarjoamaan maailmanluokan kyberturvateknologiaa, asiantuntemusta ja palvelua. Meidän mielestämme tämän kumppanin pitäisi olla sinä. 

Tekoälyä hyödyntävä portfoliomme sisältää kaikki huippuluokan työkalut, joita tarvitset kokonaisvaltaisen kyberturvallisuuden tarjoamiseen. Kaikkia komponentteja pystyt hallitsemaan yhdellä alustalla. WithSecure™-kumppanina voit sekä laajentaa liiketoimintaasi, että kasvattaa asiakasuskollisuutta. Ryhdy luotetuksi kyberturvan asiantuntijaksi, jota asiakkaasi tarvitsevat.

WithSecure Elements, #1 kyberturvallisuusalusta
WithSecure™ Elements on modulaarinen kyberturvaportfoliomme. Olemme kehittäneet portfoliota yhdessä kumppaneidemme kanssa vuosikymmenien ajan vastaamaan yhteisten asiakkaidemme tarpeita. Sen avulla voit kehittää tarjontaasi ja lisätä kilpailuetuasi rakentamalla joustavia, tilaus- ja käyttöpohjaisia kyberturvapalveluja, jotka suojaavat asiakkaitamme ja tarjoavat sinulle ennustettavia tulovirtoja.
Ainutlaatuiset palvelumme ja ratkaisumme vievät yrityksesi seuraavalle tasolle
Lisääntynyt kilpailukyky ja asiakaspysyvyys
Monipuollista tarjoamaasi ja paranna kilpailuetuasi rakentamalla tilaus- ja käyttöpohjaiseen laskutukseen perustuvia kyberturvapalveluita, jotka täyttävät asiakkaiden nykyaikaiset vaatimukset ja tuottavat sinulle helpommin ennustettavia tulovirtoja sekä kasvattaa asiakasuskollisuutta.
Kokonaisvaltainen kyberturvapalvelu
WithSecure™ Elements on modulaarinen, tilauspohjainen kyberturvaportfolio, joka sisältää ratkaisut haavoittuvuuksien hallintaan, vestintäsovellusten suojaamiseen, päätelaitesuojaukseen sekä uhkien havainnointiin ja reagointiin.

WithSecuren kumppanipalvelutarjonta sekä asiantuntijat tukenasi.
Saat meidän asiantuntijoilta apua kyberturvallisuusosaamisen kehittämiseen, palvelumäärittelyjen luomiseen, resurssien suunniteluun, SLA- ja hinnoittelustrategioiden luomiseen sekä myyntiin ja markkinointiin.
MSP-kumppanin edut
Hinnoittelumalli
Kilpailukyvyn sekä asiakas pysyvyyden parantaminen
Laajenna tuote- sekä palveluvalikoimaasi ja luo uusia tulonlähteitä WithSecure™ Elementsin avulla.
Me autamme sinua laajentamaan tarjoamaasi luomalla joustavan, tilauspohjaisen mallin, jonka avulla pystyt tuottamaan asiakkaillesi korkealuokkaisia kyberturvapalveluita.
WithSecure™ Elementsin avulla voit tarjota sekä lisenssi- että palvelupohjaisia vaihtoehtoja, jolloin voit vastata kaikkien asiakkaidesi erilaisiin tarpeisiin.
Rakenna ja tarjoa skaalautuvia, korkealaatuisia palveluita ja lisää kannattavuutta riippumatta lisenssien jälleenmyyntikatteista.
Tilauspohjaiset kyberturvapalvelut täyttävät asiakkaidesi nykyaikaiset vaatimukset, tarjoavat helpommin ennustettavia tulovirtoja sekä lisäävät asiakas pysyvyyttä.
Maksa vain koko asiakaskuntasi todellisesta käytöstä, ei suojattujen instanssien enimmäismäärästä.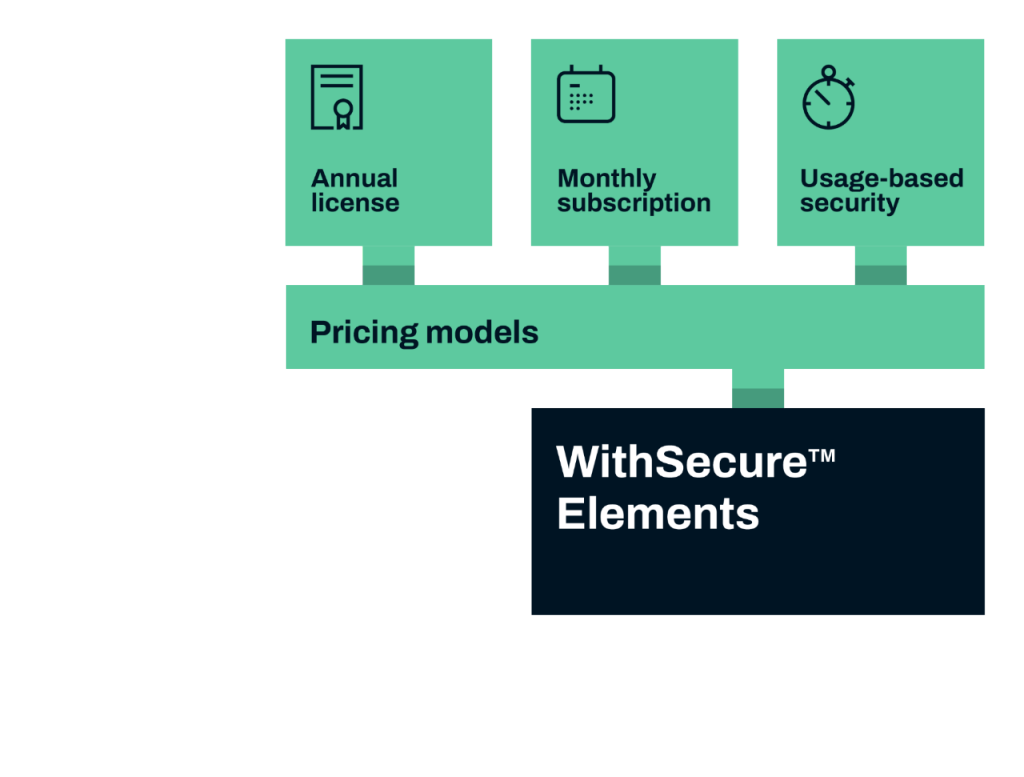 Ratkaisut
Kokonaisvaltainen kyberturvapalvelu
Yksi alusta kaikille kyberturvapalveluille
WithSecure™ Elements  sisältää ratkaisut haavoittuvuuksien hallinnataan, viestintäsovellusten suojaamiseen, päätelaitesuojaukseen sekä uhkien havainnointiin ja reagointiin. Valitse tarvitsemasi ratkaisut ja lisää tai vähennä niitä tarpeen mukaan. Ei enää siiloutuneita ratkaisuja ja työläitä tehtäviä. 
WithSecure™ Elementsin pilvipohjaiset ratkaisut on helppo ottaa käyttöön ja ne keskustelevat automaattisesti keskenään, mikä sujuvoittaa koko prosessia.
Yhden asennuspaketin avulla yksinkertaistettu käyttöönotto
Keskitetty hallinta ja kaikkien asiakkaiden näkyvyys
Pilvinatiiviset ratkaisut
Palkittu tietoturva päätelaitteille ja pilvipalveluille
Yhteydet suurempiin ekosysteemeihin
Lue lisää WithSecure™ Elementsistä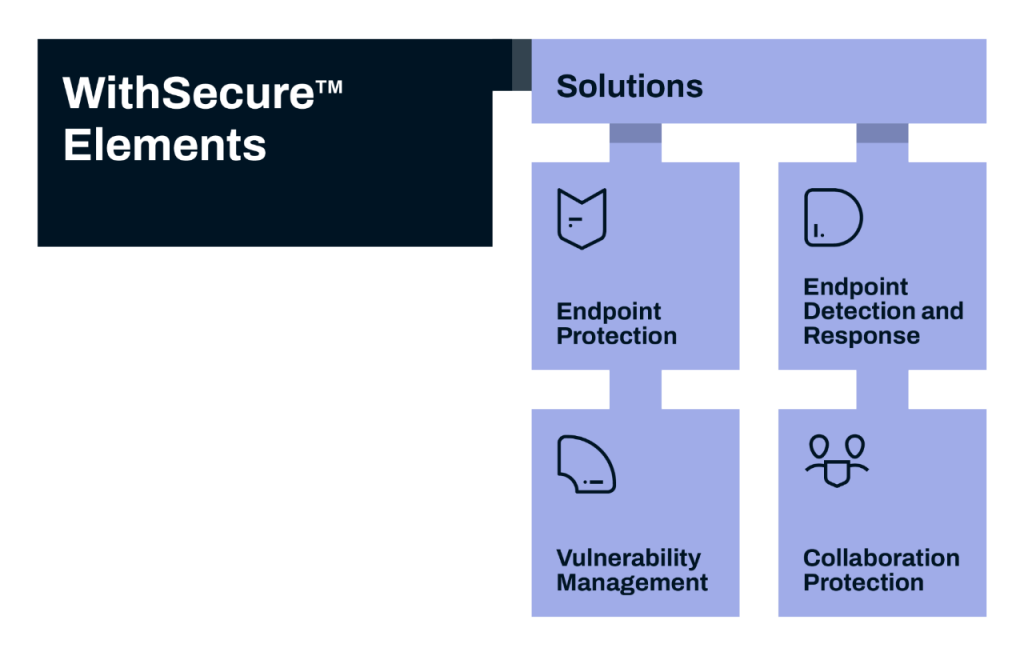 Palvelut
Ainutlaatuinen palvelutarjoama sekä asiantuntijat tukenasi.
MSP-Kumppanina pääset nauttimaan meidän resursseistamme ja tuesta koko kumppanuussuhteen ajan. Tuemme sinua liikkeellelähdöstä aina hankalampien tietoturvatapahtumien selvittämiseen.
Palvelutarjontamme on rakennettu auttamaan teitä uusien business mallien rakennuksen kanssa. 
Tuki & Technical Service Management
Uusien palveluiden myyminen nykyasiakkaille
Tietotaidon kehittäminen
Palvelumallien luominen
Integraatiotuki
Yhteiset markkinointikampanja
Elevate to WithSecure™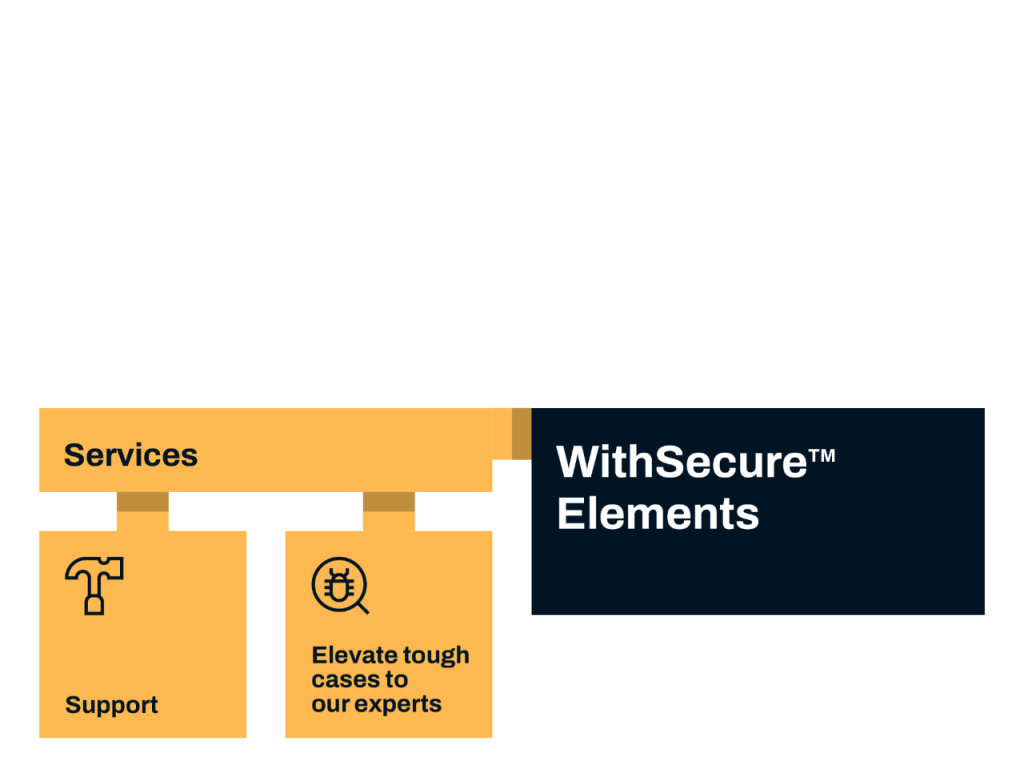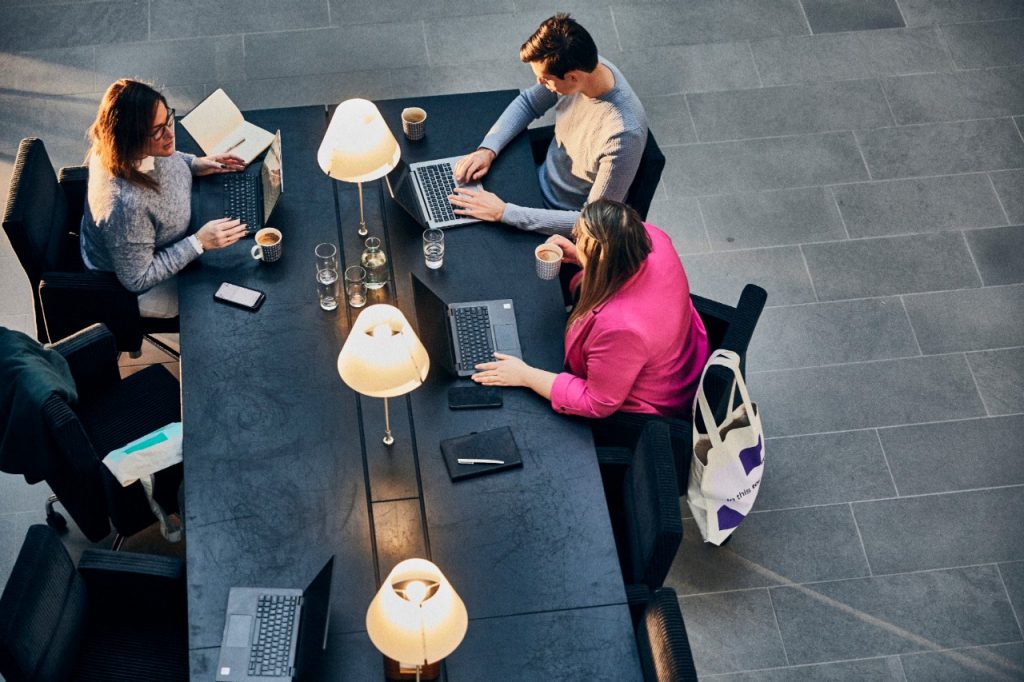 Lisätietoja WithSecuren MSP-kumppaniohjelmasta:
82 % yrityksistä haluaisi tietoturvalleen avaimet käteen -ratkaisun. He etsivät ratkaisua, jolla pystyvät vastaamaan alati kehittyvän uhkakentän sekä liiketoiminnan haasteisiin. WithSecure™ Elements on suunniteltu auttamaan sinua kasvattamaan omaa liiketoimintaasi, tarjoamalla hallittuja tietoturvapalveluja, joita asiakkaasi tarvitsevat menestyäkseen. 
Mitä kumppanimme sanovat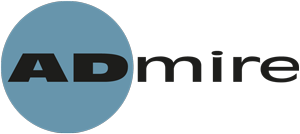 "WithSecure™ really helped us understand this was both something our customers needed and a huge business opportunity that we needed to seize right now. And they supported us every step of the way."
Read how Admire grew their business with managed services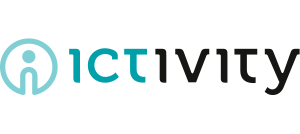 "The bottom line is you're always working together,working together on technical questions, sales questions, marketing questions. That's what makes the partnership special. With most companies you just work within the confines of a partnership program but WithSecure™ and Ictivity really work together to build exactly what we need."
Read how Ictivity transformed their managed service offering to meet customer needs.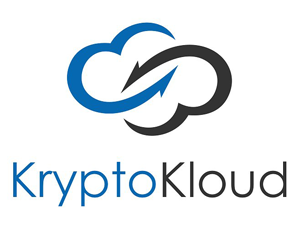 "What we really appreciate about WithSecure™ is that they ask what's missing and what our clients are looking for and then really listen and implement that feedback."
Adam Matthews, Lead Analyst at KryptoKloud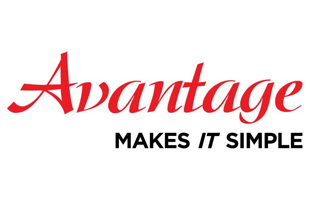 "We changed the company to focus more on cybersecurity because quite simply we were seeing more and more cases where traditional antivirus software was just not sufficient"
Martijn Scheffel, Head of Security Advisor Center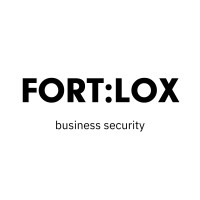 "WithSecure's comprehensive support program makes it easy for us to benefit from their industry-leading security expertise and technology. And with the added flexibility of usage-based subscriptions, even more organizations will be able to take advantage of our services."
Koen Verlinde, CEO of Certified WithSecure™ Gold Partner FORT:LOX
Slide 1
Slide 2
Slide 3
Slide 4
Slide 5
Kirjaudu partner portaaliin
Kirjautumalla saat pääsyn meidän koulutusmateriaalipaketteihin jotka auttavat sinua menestymään meidän tuotteiden avulla.
Haluatko olla yksi meistä?
Uskomme, että kumppaniohjelmassa ei ole kyse vain paremmasta liiketoiminnasta. Meille se on symbioosi, jossa täydennämme toisiamme. Sinä voitat. Me voitamme. Ja mikä tärkeintä, asiakkaasi voittavat.
1
Täytä lomake
Hakeudu ohjelmaan täyttämällä alla oleva lomake.  Voit olla olemassa oleva Global Partner Program (GPP) -ohjelman jäsen tai uusi kumppani
Yrityksesi on selkeästi keskittynyt kehittämään liiketoimintaasi kohti hallinnoitua palvelua.
2
Arvioimme valmiutesi
Arvioimme yhdessä hallitun palveluliiketoimintasi valmiuden.
3
Saat kutsun sähköpostitse
Saat kutsun ohjelmaan ja pääsyn ohjelman palveluihin & yhdessä luodun suunnitelman vaatimusten saavuttamiseksi.
4
Kumppanuutemme alkaa
Myynnin & palveluiden käyttöönoton toteuttaminen WithSecure™:n tukemana.
Liity kumppani-ohjelmaamme
Tuki- ja teknisen palvelun johtaja

Uusien palveluiden myynti nykyisille asiakkaille

Pätevyyden kehittäminen

Palvelun suunnittelu

Integraatiotuki

Yhteismarkkinointi
Täytä lomake ja keskustellaan lisää!
Aiheeseen liittyvät materiaalit
2021: The year of fearless digital business
What do you need to know now to thrive in the new year? Get predictions, trends and must-haves for 2021 from top cybersecurity experts.
Download the publication
Your guide to creating managed cybersecurity services
82% of organizations are looking for a security partner who can deliver all the solutions, expertise and services they need.
Read more
Attack Landscape Update
Our latest attack landscape update provides defenders with a big picture on how the threat landscape changed in the last half of 2020, and the trends we see continuing into 2021.
Read the report