Hai poco tempo e poche risorse? Abbiamo la soluzione per te.
Servizio WithSecure™ Co-Monitoring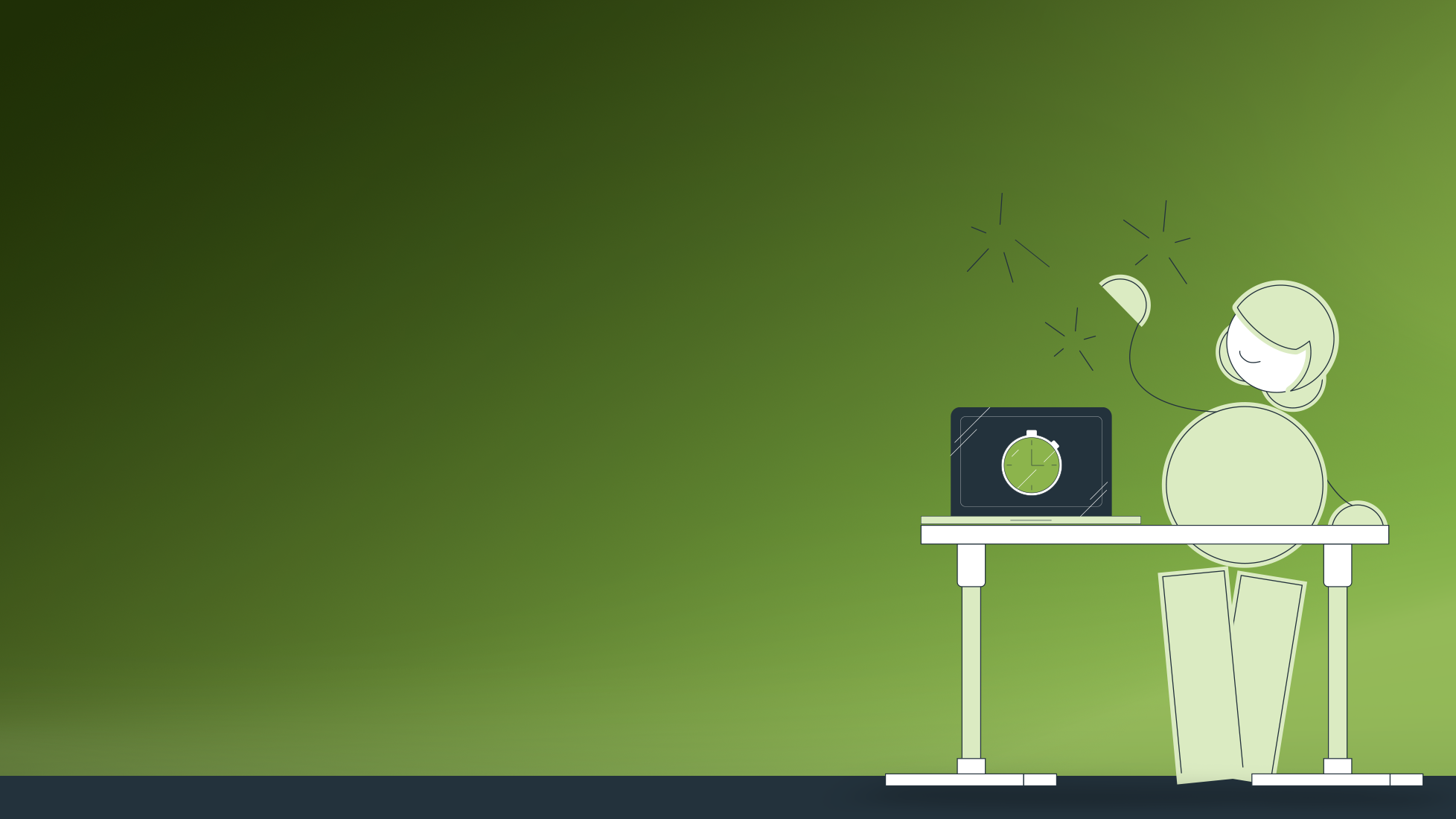 Protezione e accesso 24/7 ai migliori threat hunter del mondo, a un prezzo contenuto
I cyber criminali non operano in orario d'ufficio. Per questo è importante che gli ambienti IT siano monitorati 24 ore su 24. 
Può essere un risultato difficile da raggiungere con un team di piccole dimensioni, ce ne rendiamo conto. Mantenere competenze di questo tipo full-time comporta uno sforzo economico che molte aziende non possono permettersi, senza contare che gli analisti della sicurezza sono difficili da trovare, attrarre e trattenere!
20 anni di esperienza in ambito IR ci hanno insegnato che il costo di un incidente di cybersecurity si riduce del 70-90% se viene contenuto entro 72 ore dal rilevamento
E se potessi contare 24 ore su 24 sul miglior supporto del settore per il monitoraggio e l'indagine?
Il servizio WithSecure Co-Monitoring affronta questo problema offrendo indicazioni per la convalida, le indagini e la correzione agli utenti di Elements EDR (Endpoint Detection and Response), 24 ore su 24, 7 giorni su 7. 
Il nostro servizio viene fornito dal Detection and Response Team (DRT) di WithSecure. Il team DRT è composto da threat hunter competenti e orientati alla ricerca che ogni giorno si occupano di analisi, indagini e risposta agli incidenti.
Co-Monitoring può anche essere esteso per includere l'escalation diretta ai nostri servizi IR (Incident Response) retainer.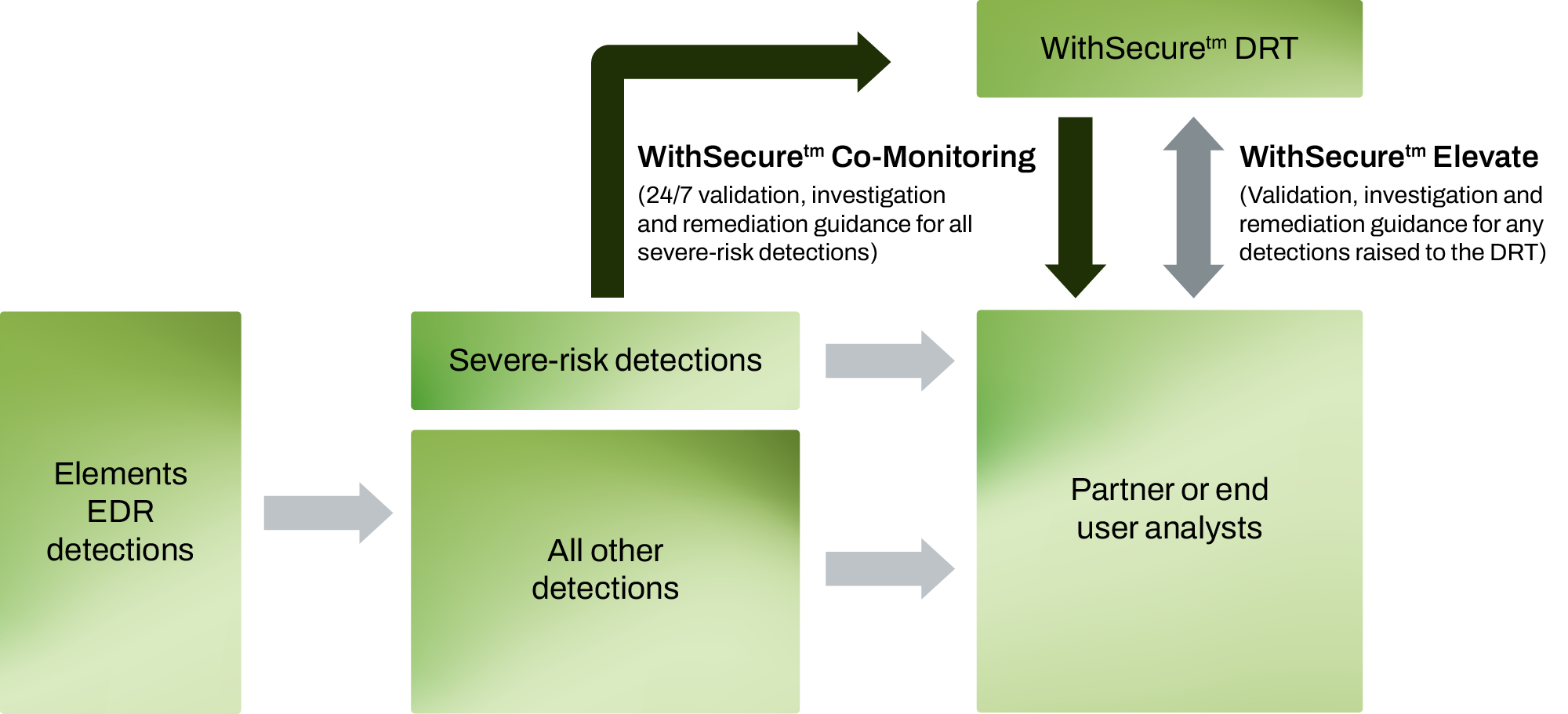 Perché scegliere il servizio WithSecure™ Co-Monitoring?
Approfondimento sul servizio WithSecure™ Co-Monitoring
Brochure
Requisiti & supporto
Basta essere utenti di Elements EDR. Co-Monitoring si attiva tramite il portale Service Center. Non ci sono altri requisiti e non è necessario installare alcun software.
Da dove inizio?
1
Prenota una chiamata
Pianifica una riunione con i nostri esperti di sicurezza per vedere in azione il servizio WithSecure™ Co-Monitoring ed Elements Endpoint Detection and Response (EDR).
2
Ricevi informazioni sui prezzi
Richiedi informazioni sui prezzi, senza impegno, per i servizi WithSecure™ Co-Monitoring, personalizzati in base alle tue esigenze.
3
Concorda il modello di fornitura
Per offrirti la migliore esperienza possibile, ti aiuteremo a trovare il partner perfetto, se ne hai bisogno.
Vuoi saperne di più?
I nostri esperti sono a tua disposizione per qualsiasi domanda su questo nuovo servizio e su come iniziare.

Soluzioni correlate
WithSecure™ Elements Endpoint Detection and Response
La soluzione di EDR security WithSecure™ Elements Endpoint Detection and Response offre funzionalità avanzate di rilevamento e sicurezza contro attacchi informatici e data breach.
Scopri di più
WithSecure™ Countercept MDR
WithSecure™ Countercept affianca il team di cyber security nelle attività di prevenzione e risposta ai cyber attacchi.
Scopri di più
Altre informazioni
Threat Highlight Report July 2023
Il report di questo mese contiene molte notizie sulla cybersecurity, compreso lo sfruttamento di Ivanti EPMM, gli incidenti di tipo ransomware e una sintesi degli highlight di rilievo.
Scopri di più
Riduci il "response gap" di cybersecurity della tua organizzazione
In questo articolo spiegheremo cosa significa "response gap", identificheremo i problemi comuni che le organizzazioni devono affrontare quando cercano le proprie lacune, proporremo alcuni approcci basilari e faremo riferimento a uno strumento gratuito di recente sviluppo che consente di semplificare l'intero processo.
Scopri di più