Short of time and resources? We've got you.
WithSecure™ Co-Monitoring Service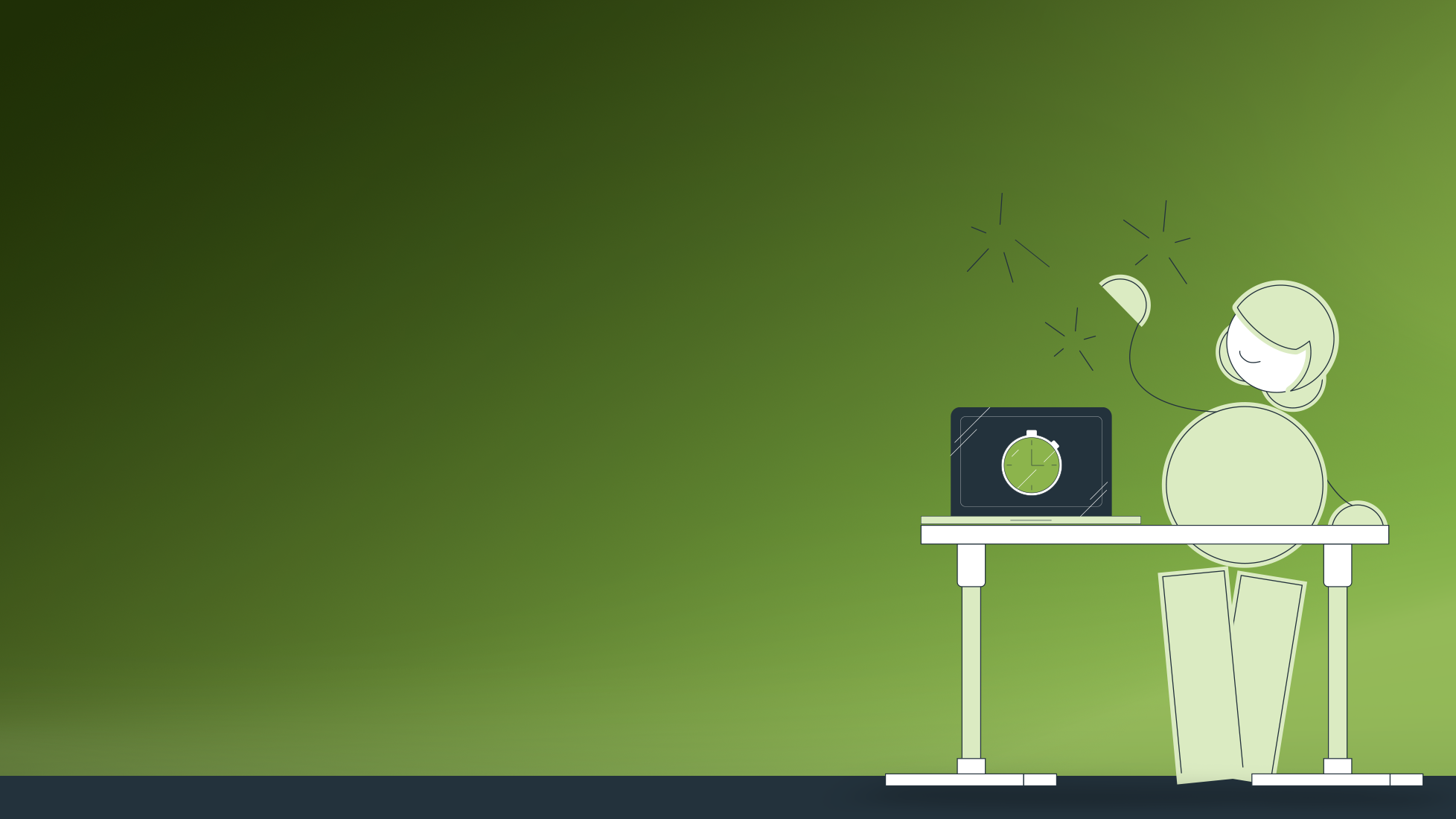 24/7 protection and access to the world's-best threat hunters at an affordable price
Cyber criminals don't keep office hours – which is why it's important to monitor your IT environments around the clock. 
This can be difficult to achieve with a small team, we get it. It's also beyond the budget of many companies to retain this type of expertise full time – after all, security analysts are hard to find, attract and retain!
20 years of IR experience tells us the cost of a cyber security incident is 70-90% lower if contained within 72 hours of a detection
What if you could have industry-leading around-the-clock monitoring and investigation support?
The WithSecure Co-Monitoring Service addresses this problem, providing Elements EDR (Endpoint Detection and Response) users with 24/7 validation, investigation, and remediation guidance. 
The service is delivered by WithSecure's Detection and Response Team (DRT). Our DRT is a group of research-led, experienced threat hunters who analyze, investigate and respond to incidents every day.
Co-Monitoring can also be expanded to cover seamless escalation to our multi-government assured Incident Response (IR) retainer services.
How it works: 

all severe-risks detections are automatically handled by the DRT
as a customer, you can Elevate any other detections you think need help with to our DRT for validation
if any of the elevated cases are actually harmful, our DRT investigates and provides you with remedial guidance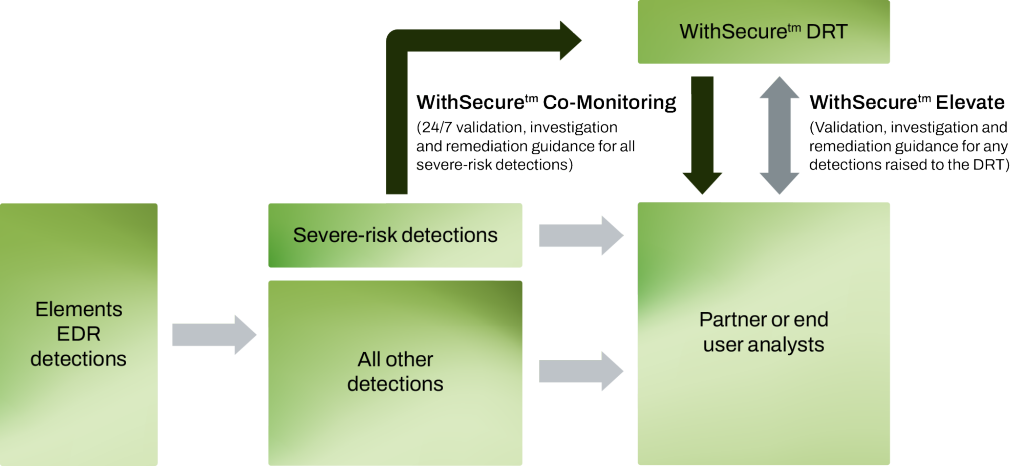 Why choose WithSecure™ Co-Monitoring Service?
Take a deep dive into WithSecure™ Co-Monitoring Service
Brochures
Requirements & support
You just need to be an Elements EDR user; Co-Monitoring is activated through the  Service Center portal. There are no other requirements - and no software  needs to be installed.
How do I get started?
1
Book a call
Schedule a meeting with our security experts to see WithSecure™ Co-Monitoring Service with Elements Endpoint Detection and Response (EDR) in action.
2
Get pricing information
Get no-obligation pricing information customized to your needs.
3
Delivery model
To provide you with the best experience possible, we'll help you find the perfect partner, if needed.
Interested in learning more?
Our experts are ready to help you with any further questions about this new service and how to get started now.

Related solutions
WithSecure™ Elements Endpoint Detection and Response
Next-level security coverage to suit every budget.
Tell me more
WithSecure™ Countercept Managed Detection and Response
Our comprehensive, all-in solution that covers every aspect of your security. 
Tell me more
Further reading
Threat Highlight Report July 2023
This month's report covers a range of cybersecurity news, including the exploitation of Ivanti EPMM, ransomware incidents, and notable highlights in brief.
Read more
Narrow your organization's cyber response gap
In this article, we'll define a Response Gap, identify common issues organizations face when looking for their own gaps, propose basic approaches and link to a freshly-developed free tool that can be used to make this whole process easier.
Read more