WithSecure™ Elements
Segurança cibernética inteligente e eficiente.
Simplifique sua segurança cibernética e adapte-se à evolução das ameaças e necessidades comerciais. Recursos de segurança instantânea e modular são unidos com opções flexíveis de assinatura e serviços especializados.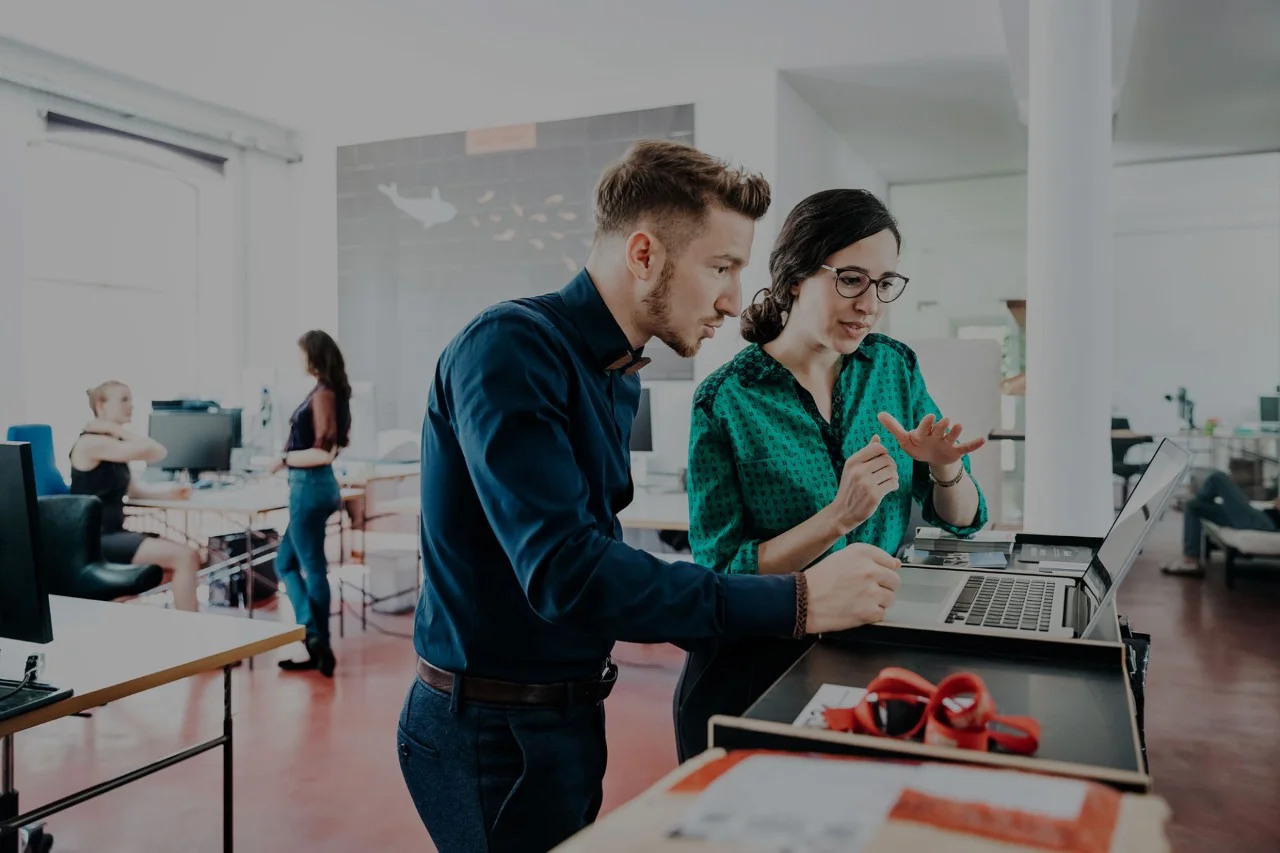 Pare as ameaças de ransomware a ataques direcionados com uma única plataforma.
WithSecure™ Elements é a plataforma unificada de segurança cibernética baseada na nuvem projetada para reduzir o risco, a complexidade e a ineficiência.
Eleve sua segurança de seu endpoint para suas aplicações na nuvem. Arme-se contra todo tipo de ameaça cibernética, de ataques direcionados a ransomware de dia zero. 
WithSecure™ Elements combina poderosas capacidades de segurança preditivas, preventivas e responsivas - todas gerenciadas e monitoradas através de um único centro de segurança. Nossa estrutura modular e modelos de preços flexíveis lhe dão a liberdade para evoluir. Com nossa experiência e visão, você estará sempre capacitado - e nunca estará sozinho.
Segurança cibernética unificada e modular através de endpoints e aplicações em nuvem.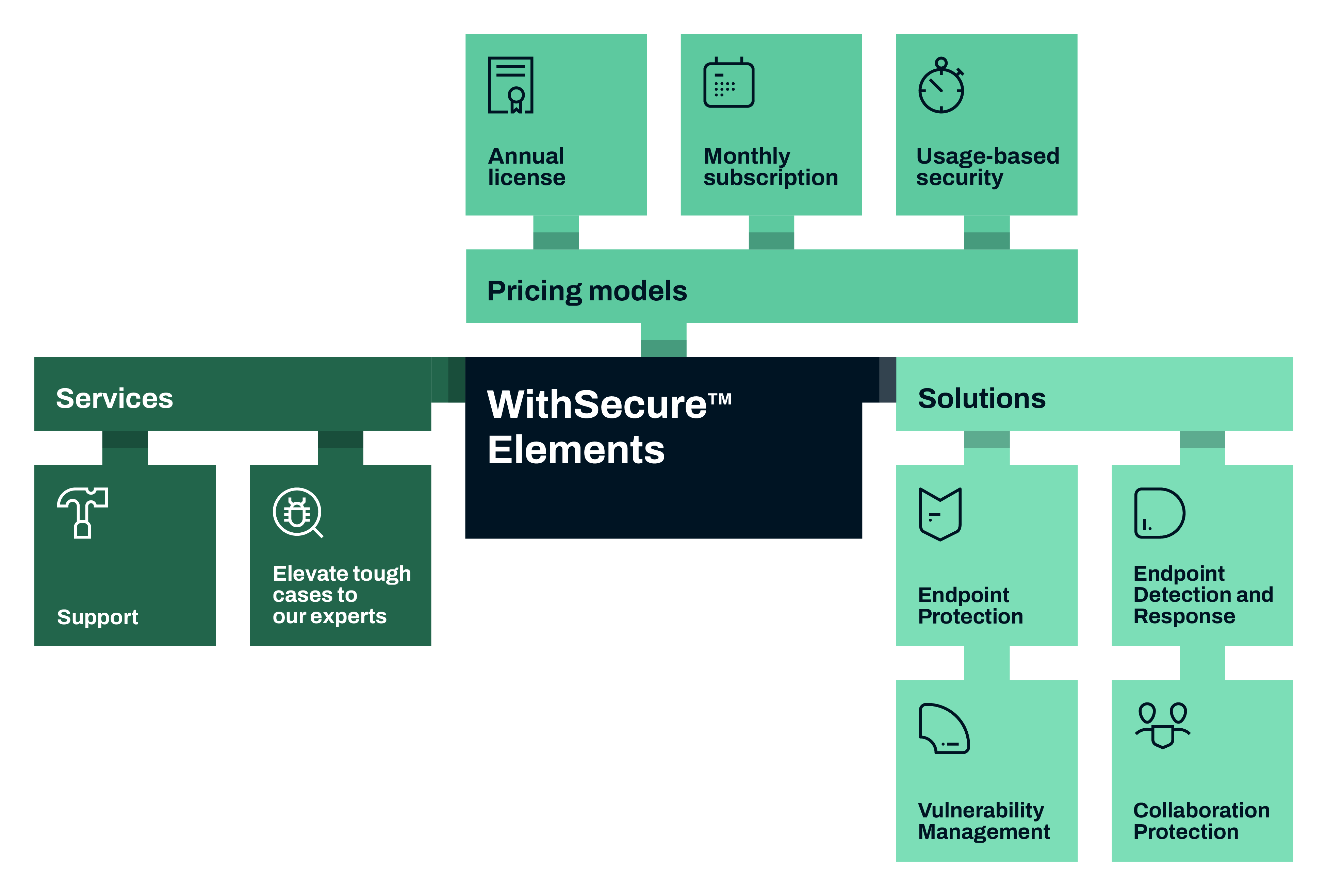 | Categoria | Suporte |
| --- | --- |
| Sistemas suportados | Windows, Mac, Linux, Android, iOS |
| Proteção contra vetores de ameaça | Malware, Ransomware, Ameaças Persistentes Avançadas, Exploração de Dia Zero, Tentativas de Phishing, Compromisso de Email Empresarial (BEC), Violação de Marca e Domínio |
Seus benefícios
Sem mais brechas
Os invasores só precisam de uma configuração errada ou de um e-mail carregado com ransomware para entrar furtivamente em seu sistema. Não se torne um alvo fácil. Minimize sua superfície de ataque com proteção preventiva completa, incluindo uma fusão de vulnerability management baseado em rede, endpoint protection, gerenciamento automatizado de patch e proteção de aplicações em nuvem.
Chega de procurar uma agulha no palheiro
As detecções de alta fidelidade lhe dão uma imagem clara do que realmente aconteceu sem análises humanas enfadonhas ou fadiga de alerta. Os métodos mais avançados de IA e ciência de dados garantem que você possa se concentrar nas ameaças reais, e somente nas ameaças reais.
Responda às ameaças da maneira certa, no momento certo
Mantenha-se resiliente e contenha os incidentes que surgirem com nosso kit de ferramentas de resposta abrangente. A investigação e orientação de caçadores de ameaças de elite está disponível 24 horas por dia, 7 dias por semana, como um serviço pago. As ações de resposta automatizadas não deixam dúvidas.
Visibilidade e consciência situacional inigualáveis
Obter visibilidade em toda a empresa através dos endpoints, aplicações de nuvem e shadow TI. Veja o panorama geral de sua postura de segurança cibernética à medida que ela evolui em tempo real. Amplie os detalhes e entenda as dependências críticas com confiança.
Flexível, modular e adaptável
Personalize sua paleta de segurança com os módulos pick and choose. Nossas opções flexíveis de assinatura variam de licenças anuais a planos baseados no uso sem compromisso. Conecte facilmente WithSecure™ Elements security data com seus sistemas preferidos de terceiros.
Como nosso parceiro, você nunca está sozinho
Você pode gerenciar a plataforma internamente, ou descarregar sua gestão de segurança para nossos parceiros certificados Managed Service Provider - que são apoiados por nossos serviços especializados 24 horas por dia, 7 dias por semana.
Conheça os benefícios de WithSecure™ Elements em 90 segundos
Visibilidade completa: Os elementos colocam tudo o que você precisa em um único painel, incluindo priorização de ativos, identificação de vulnerabilidades, gerenciamento de patches, detecção de incidentes e muito mais.
Compartilhamento de dados: O Elements reúnem e analisam todos os dados através de soluções em tempo real, o que significa que quando um problema é detectado em uma área, as respostas são automaticamente acionadas em todas as soluções.
Gerenciamento de nuvens-nativas: As atualizações são tratadas automaticamente sem a necessidade de investimento adicional no servidor. Assim, permitindo-lhe o mais alto nível de proteção com os menores custos de atualização.
Fácil de administrar: Com uma opção SaaS flexível baseada no uso, o Elements é super fácil de gerenciar internamente. Ou pode ser adquirido como um serviço de assinatura totalmente gerenciado de um de nossos parceiros certificados.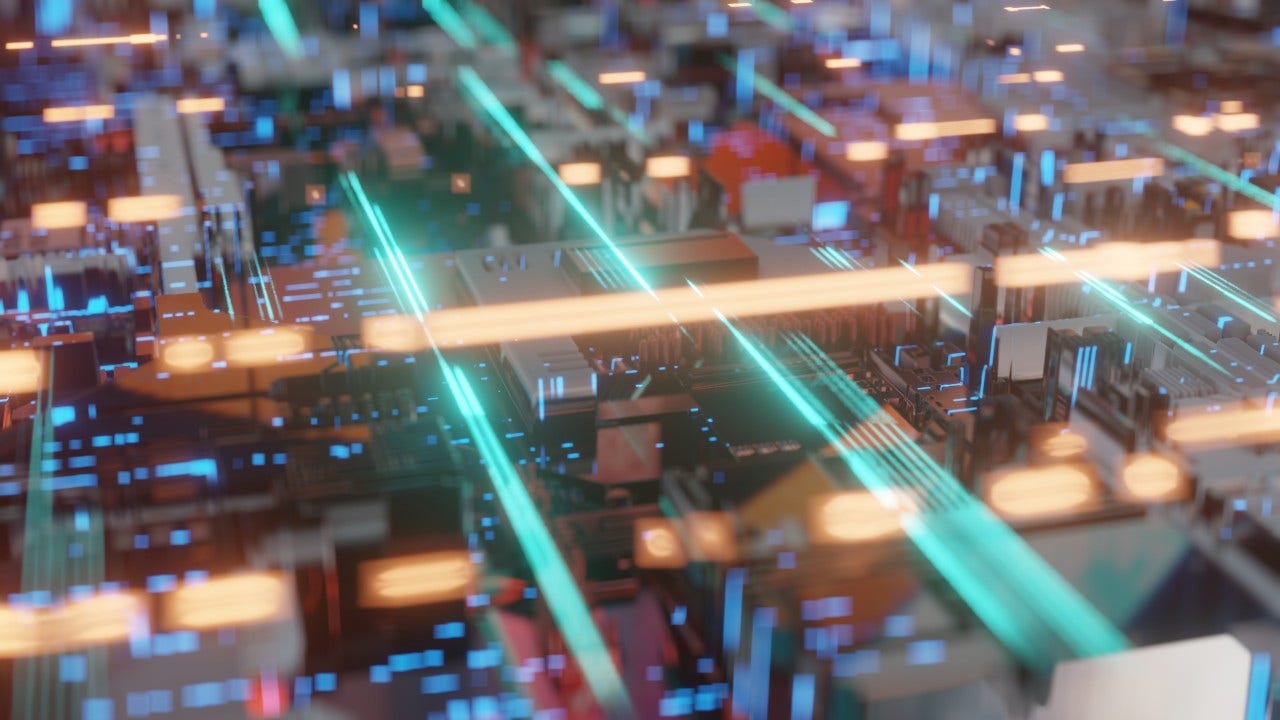 Diga adeus à complexidade
Gerencie suas principais capacidades de segurança cibernética à partir de um único console. Uma proteção altamente automatizada, precisa e proativa que simplifica suas operações de segurança e elimina os silos. Nosso pacote unificado baseado na nuvem é fácil de gerenciar e fácil também em seus sistemas, deixando-o com o máximo desempenho.
Por que WithSecure™ Elements.
Inteligente. Eficiente. Poderoso. A plataforma unificada de segurança cibernética.
1
Proteção sólida com visibilidade em toda a empresa
Os ambientes de TI dinâmicos e complexos de hoje em dia levam a amplas superfícies de ataque. Ao unificar todos os elements, você obtém proteção sólida e visibilidade inigualável em seu ambiente e o que está acontecendo dentro dele. Obtenha cobertura de segurança abrangente para celulares, desktops, laptops, servidores e aplicativos de colaboração em nuvem, através dos sistemas operacionais Windows, Mac, Linux, iOS e Android.
2
Detecção e resposta inteligente
Nossa IA de auto-aprendizagem detecta os ataques direcionados mais furtivos. Nossa ampla gama de ações de resposta permite investigar, conter e remediar ameaças como a situação em questão exige. A contenção precoce garante o mínimo de danos. Se você já estiver comprometido, você pode impedir que o atacante estabeleça uma base mais forte e restaurar os dispositivos afetados com ações de resposta corretivas.
3
Simplifique sua gestão de segurança cibernética
A complexidade é o inimigo da boa segurança cibernética. Oferecemos segurança unificada nativa de nuvem, serviços complementares e parcerias confiáveis e duradouras que facilitam sua vida diária. Tecnologias pró-ativas altamente automatizadas cuidam da maior parte da carga de trabalho para você. Todos os elements trabalham em conjunto como um só, eliminando sobreposições e silos. Fluxos de trabalho eficientes, orientação integrada e priorização baseada em risco ajudam você a se concentrar nas tarefas mais urgentes.
Soluções WithSecure™ Elements
As soluções fornecidas por WithSecure™ Elements manterão sua empresa a salvo das modernas ameaças cibernéticas. Obtenha proteção completa, combinando todas elas ou selecionando e escolhendo capacidades individuais para necessidades específicas.
Endpoint Protection
WithSecure™ Elements Endpoint Protection
WithSecure™ Elements Endpoint Protection é o elemento central com o qual você pode contar - e esquecer. Obtenha proteção eficiente e pró-ativa contra o conhecido e zero-day ransomware e malware em computadores, dispositivos móveis e servidores. Deixe que nossa análise comportamental e reputacional, alimentada pela inteligência de ameaças, faça o trabalho pesado, para que você possa se concentrar no que faz de melhor.
Read more
Endpoint Detection and Response
WithSecure™ Elements Endpoint Detection and Response
No one is immune to cyber attacks. WithSecure™ Elements Endpoint Detection and Response gives you the accuracy and speed to detect and respond to real threats instead of combating alert fatigue. The solution is armed with instinctive detection capabilities and versatile response actions to empower you to hunt threats efficiently.
Vulnerability Management
WithSecure™ Elements Vulnerability Management
Hackers will take advantage of any security loophole caused by slipups or negligence. You can minimize your attack surface and your risk with relentless vulnerability management. Powerful scanning methods across networks, endpoints, and systems help you identify your organization's assets, and pinpoint exactly where the most critical loopholes are.
Collaboration Protection
WithSecure™ Collaboration Protection
You can't always control what people click. WithSecure™ Elements Collaboration Protection fortifies Microsoft 365's built-in security measures with a powerful security layer to ward-off malicious content and phishing attacks, and to detect account compromises and inbox rule manipulations.
Elevate to WithSecure™
Elevate to WithSecure™
The sooner you catch the attack, the better. Still, sometimes the situation can be too tricky to handle on your own. When that happens, you are never alone. You get elite threat hunter investigation and response guidance – normally reserved for the most demanding enterprises – as a 24/7 pay-as-you-go service.
Downloads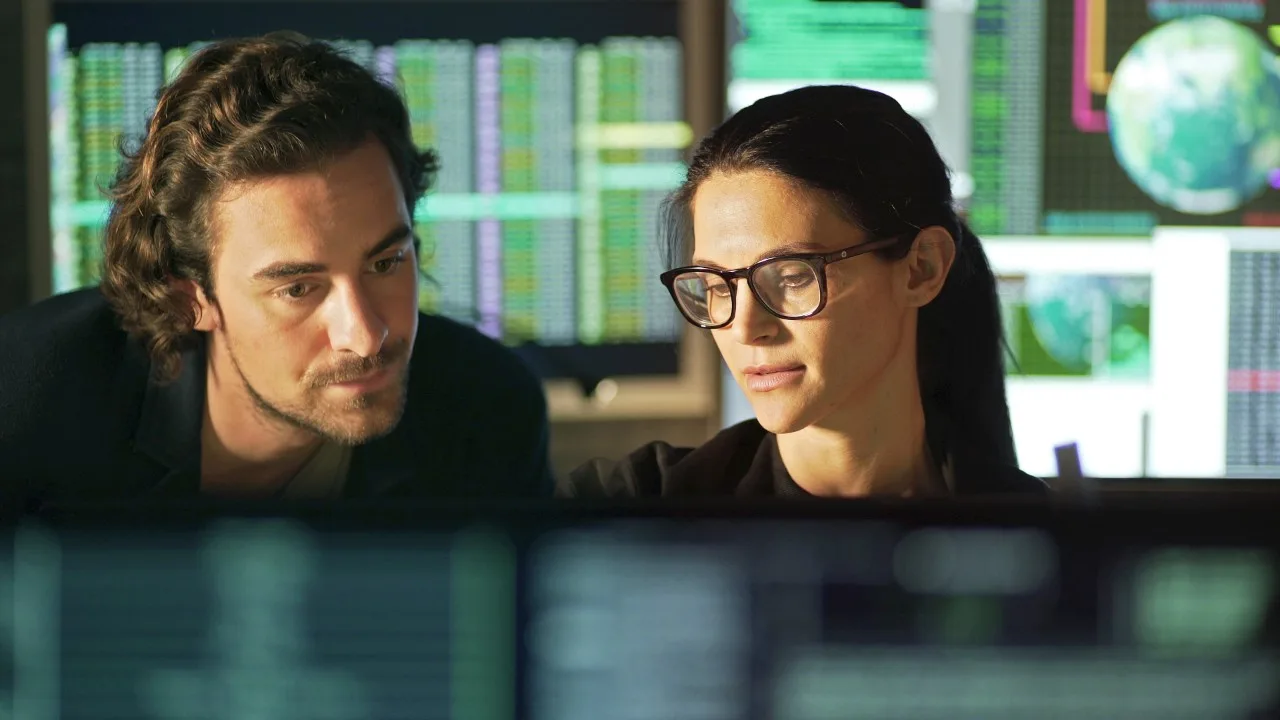 Aumente sua segurança com um parceiro de segurança cibernética experiente.
Para uma defesa forte, você precisa de automação, mas também de experiência humana. Você pode comprar o Elements como um serviço de assinatura totalmente gerenciado por um de nossos parceiros certificados, o que significa que toda uma equipe de especialistas em segurança cibernética de classe mundial sempre terá seu apoio.
Tenha confiança com a proteção premiada - resultado de décadas de inovação
AV-TEST Best Protection
WithSecure™ Elements Endpoint Protection is proven to be the best protection against malware and ransomware. No other solution has won the prestigious AV-TEST Best Protection award as consistently in consecutive reviews.
MITRE ATT&CK®
Independent MITRE ATT&CK® evaluation has confirmed WithSecure's industry-leading capabilities in detecting advanced attacks with stellar results in every evaluation round over the years.
AV Comparatives
Cost-efficiency has been proven by AV Comparatives analysis. WithSecure™ Elements Endpoint Protection and Endpoint Detection and Response was chosen as a Strategic Leader due to its superior 5-year total cost of ownership (TCO).
Case Study: Teosto
Transforming IT environment prompted Teosto to look for cyber security capabilities to cover its full attack surface.
Leia mais
Case Study: Móveis Itatiaia
Kitchen manufacturer needed a more efficient security system for the security of remote workers, and protection for the company's legacy machines.
Leia mais
Case Study: Save the Children
Save the Children is a popular target for cyber threats. The organisation needed a centralized security solution to align with its IT strategy.
Leia mais
1
Comece com o teste gratuito de 30 dias
Preencha o formulário e você receberá um e-mail solicitando os detalhes necessários para iniciar seu julgamento. Comece seu trial gratuito em minutos e veja como WithSecure™ Elements funciona em ação.
2
Entraremos em contato
Em alguns dias, iremos até você para garantir que você tenha tido um começo tranquilo e para ajudar em quaisquer dúvidas ou preocupações.
3
Aumente sua segurança com um parceiro dedicado
Nós o apoiaremos a encontrar o parceiro certo para ajudá-lo a obter o máximo da solução WithSecure™ Elements.
Trial de 30 dias
Teste gratuito por 30 dias
Experimente WithSecure™ Elements por 30 dias. Começaremos com dois componentes principais premiados da WithSecure™ Elements: Elements Endpoint Protection e Elements Detection and Response
Segurança de estações de trabalho Windows, Mac e Linux líderes da indústria com proteção contra malware, trojans e backdoors.

Obtenha visibilidade imediata em seu ambiente de TI e detecte ataques cibernéticos e problemas de TI em minutos

Responda às ameaças com automatização e orientação ou obtenha ajuda de WithSecure™ para detectar ameaças difíceis.
Contate nossa equipe de vendas
Want to talk in more detail?
Complete the form, and we'll be in touch as soon as possible.