WithSecure™ Elements
Ciberseguridad inteligente y eficiente.
Simplifique su ciberseguridad y adáptese a las amenazas y necesidades comerciales en constante evolución. Las capacidades de seguridad modulares e instintivas se combinan con opciones de suscripción flexibles y servicios de expertos.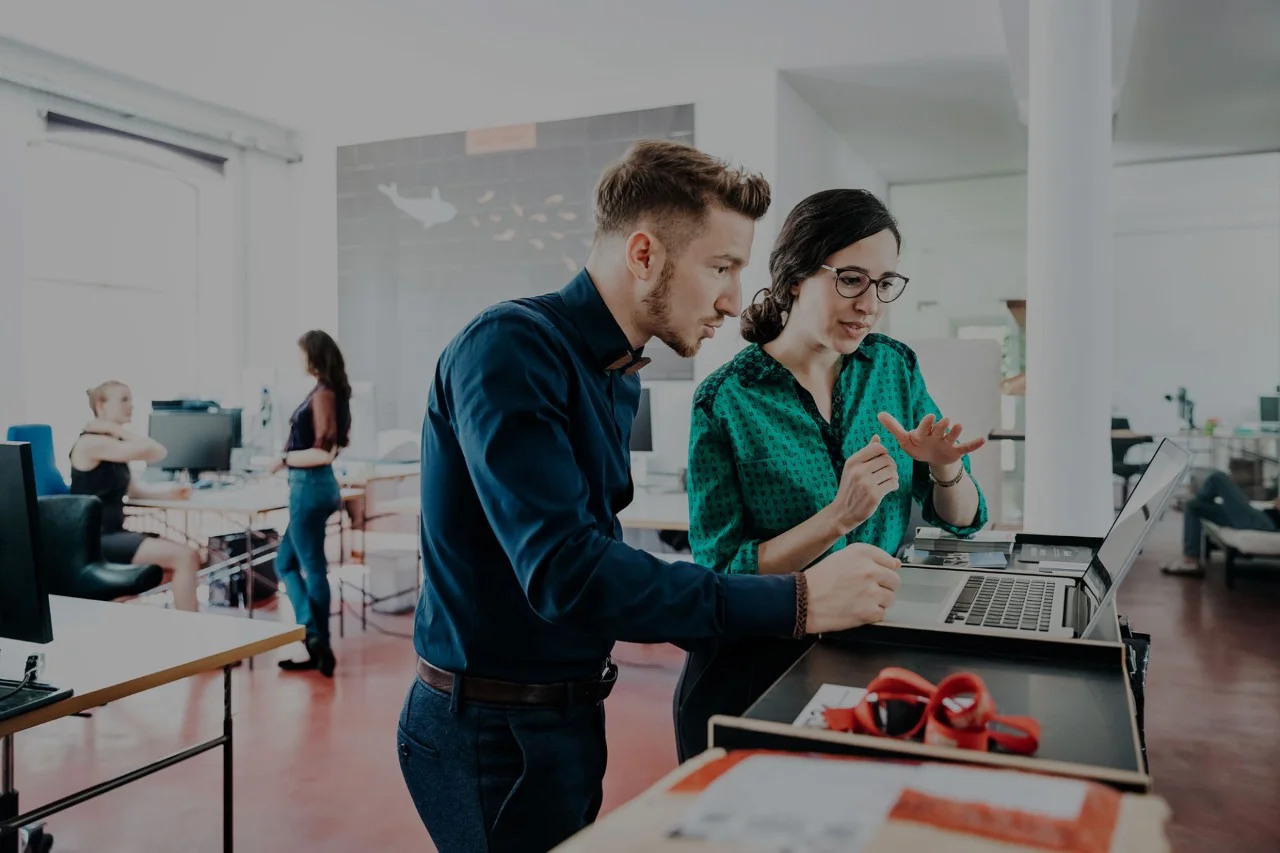 Detenga las amenazas, desde el ransomware hasta los ataques dirigidos, con una única plataforma.
WithSecure™ Elements es la plataforma de ciberseguridad unificada basada en la nube diseñada para reducir el riesgo, la complejidad y la ineficiencia.
Eleve su seguridad desde sus endpoints hasta sus aplicaciones en la nube. Ármese contra todo tipo de ciberamenaza, desde ataques dirigidos hasta ransomware de día cero. 
WithSecure™ Elements combina poderosas capacidades de seguridad predictiva, preventiva y de respuesta, todo administrado y monitoreado a través de un único centro de seguridad. Nuestra estructura modular y modelos de precios flexibles le dan la libertad de evolucionar. Con nuestra experiencia y conocimiento, siempre estará empoderado y nunca estará solo.
Ciberseguridad unificada pero modular a través de endpoints y aplicaciones en la nube.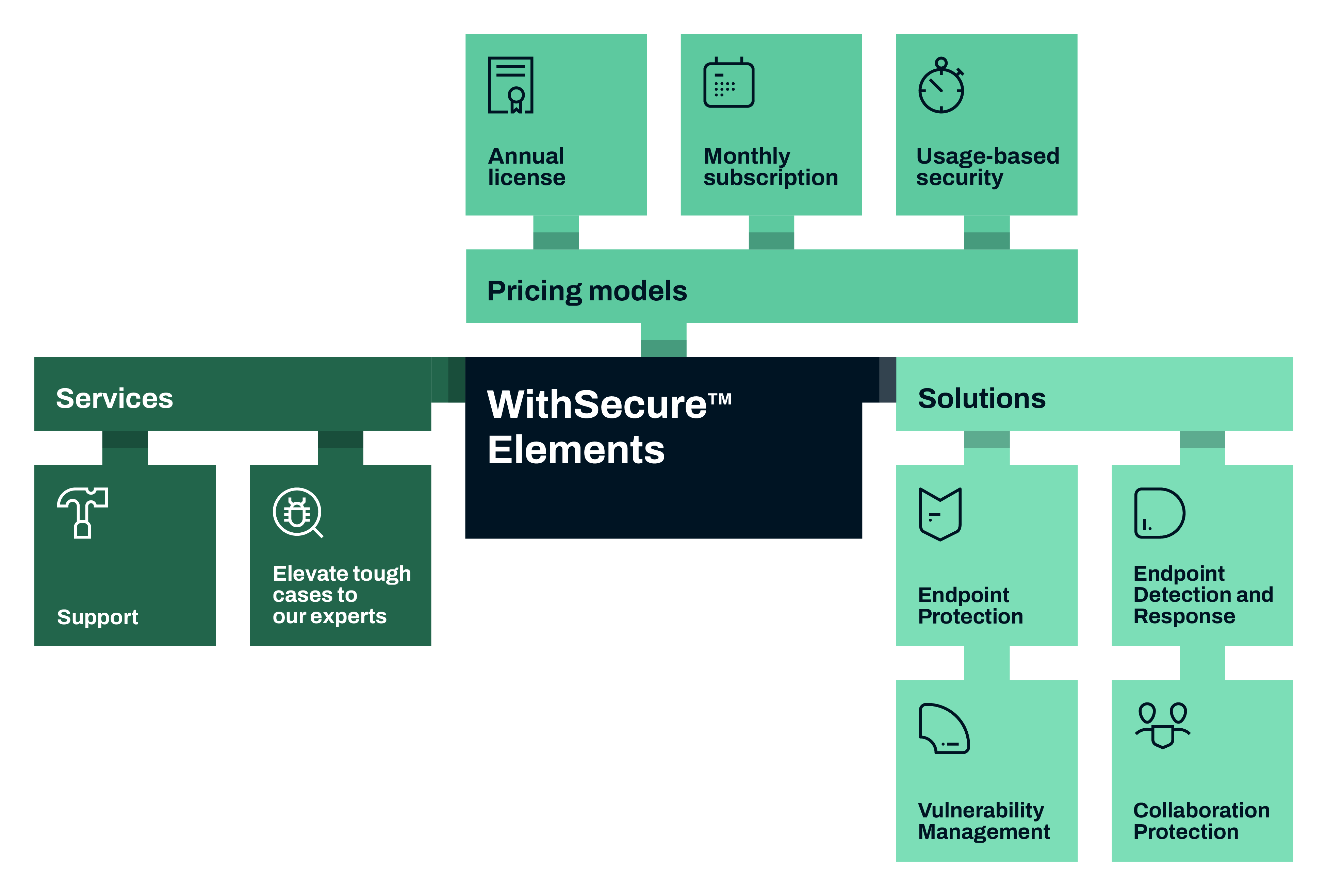 | Categoría | Soporte |
| --- | --- |
| Sistemas soportados | Windows, Mac, Linux, Android, iOS |
| Protección contra vectores de amenazas | Malware, Ransomware, Advanced Persistent Threats, Zero Day Exploits, Phishing Attempts, Business Email Compromise (BEC), Brand and Domain Infringement |
Sus beneficios
No más agujeros de seguridad
Los atacantes solo necesitan una configuración incorrecta o un correo electrónico cargado con ransomware para infiltrarse en su sistema. No se convierta en un objetivo fácil. Minimice su superficie de ataque con una protección preventiva completa que incluye una fusión de administración de vulnerabilidades basada en la red, protección de endpoints, administración de parches automatizada y protección de aplicaciones en la nube.
No más buscar una aguja en un pajar
Las detecciones de alta fidelidad le brindan una imagen clara de lo que realmente sucedió sin el tedioso análisis humano o la fatiga de las alertas. Los métodos más avanzados de inteligencia artificial y ciencia de datos garantizan que pueda concentrarse en las amenazas reales y solo en las amenazas reales.
Responda a las amenazas de manera adecuada, en el momento correcto
Manténgase resiliente y contenga los incidentes a medida que surjan con nuestro kit de herramientas de respuesta integral. La investigación y la orientación de los cazadores de amenazas de élite están disponibles las 24 horas del día, los 7 días de la semana como un servicio de pago por uso. Las acciones de respuesta automatizada no dejan nada a la duda.
Visibilidad y conocimiento de la situación sin precedentes
Obtenga visibilidad de toda la empresa a través de los endpoints, aplicaciones en la nube y Shadow IT. Vea el panorama general de su postura de ciberseguridad a medida que evoluciona en tiempo real. Amplíe los detalles y comprenda las dependencias críticas con confianza.
Flexible, modular y adaptable
Personalice su paleta de seguridad con módulos de selección y elección. Nuestras opciones de suscripción flexibles van desde licencias anuales hasta planes de pago por uso sin ataduras. Conecte fácilmente los datos de seguridad de WithSecure™ Elements con sus sistemas de terceros preferidos.
Como nuestro patner, nunca estará solo
Puede gestionar la plataforma internamente o confiar su gestión de seguridad a nuestros partners proveedores de servicios gestionados certificados, que cuentan con el respaldo de nuestros servicios expertos las 24 horas del día, los 7 días de la semana.
Conozca los beneficios de WithSecure™ Elements en 90 segundos
Visibilidad completa: Elements pone todo lo que necesita en una sola consola, incluida la priorización de activos, la identificación de vulnerabilidades, la gestión de parches, la detección de incidentes y más.
Uso compartido de datos: Elements recopila y analiza todos los datos de las soluciones en tiempo real, lo que significa que cuando se detecta un problema en un área, las respuestas se activan automáticamente en todas las soluciones.
Gestión nativa en la nube: Las actualizaciones se gestionan automáticamente sin necesidad de una inversión adicional en servidores. Permitiéndole así el más alto nivel de protección con los costos de actualización más bajos.
Fácil de administrar: Con una opción SaaS flexible basada en el uso, Elements es muy fácil de administrar internamente. O se puede comprar como un servicio de suscripción completamente administrado por uno de nuestros partners certificados.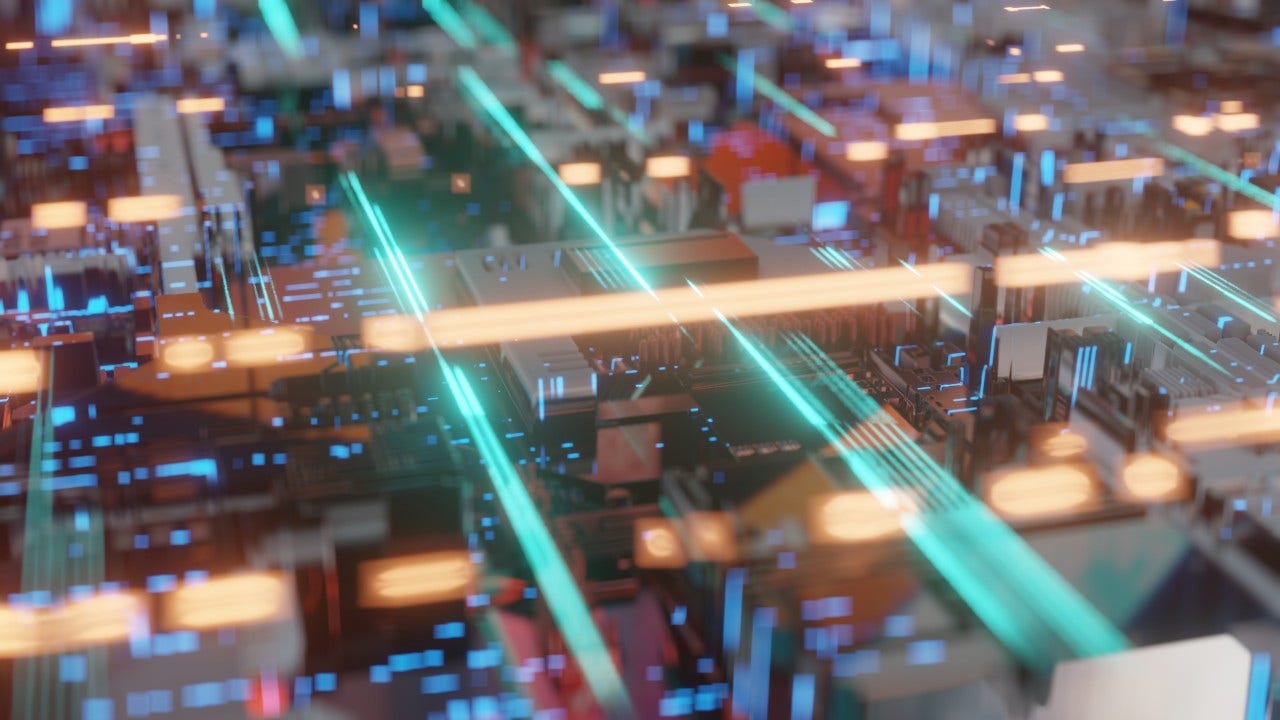 Digale adiós a la complejidad
Gestione sus principales capacidades de ciberseguridad desde una única consola. La protección altamente automatizada, proactiva y precisa simplifica sus operaciones de seguridad y elimina los silos. Nuestro paquete unificado basado en la nube es fácil de gestionar y simple para sus sistemas, lo que le permite obtener el máximo rendimiento.
¿Por qué WithSecure™ Elements?
Inteligente. Eficiente. Poderosa. La plataforma unificada de ciberseguridad.
1
Protección sólida con visibilidad de toda la empresa
Los entornos de TI complejos y dinámicos de la actualidad conducen a amplias superficies de ataque. Al unificar todos los elementos, obtiene una protección sólida y una visibilidad sin precedentes de su entorno y de lo que sucede en su interior. Obtenga una cobertura de seguridad integral para dispositivos móviles, equipos de escritorio, portátiles, servidores y aplicaciones de colaboración en la nube, en los sistemas operativos Windows, Mac, Linux, iOS y Android.
2
Detección y respuesta inteligentes
Nuestra IA con autoaprendizaje detecta los ataques dirigidos más furtivos. Nuestra amplia gama de acciones de respuesta le permite investigar, contener y remediar amenazas según lo requiera la situación en cuestión. La contención temprana garantiza daños mínimos. Si ya está comprometido, puede evitar que el atacante establezca un punto de apoyo más fuerte y restaurar los dispositivos afectados con acciones de respuesta correctivas.
3
Simplifique su gestión de ciberseguridad
La complejidad es enemiga de una buena ciberseguridad. Ofrecemos seguridad unificada nativa en la nube, servicios complementarios y asociaciones confiables y duraderas que faciliten su vida diaria. Las tecnologías proactivas altamente automatizadas se encargan de la mayor parte de la carga de trabajo por usted. Todos los elementos funcionan juntos como uno solo, eliminando superposiciones y silos. Los flujos de trabajo eficientes, la guía integrada y la priorización basada en riesgos lo ayudan a concentrarse en las tareas más urgentes que tiene entre manos.
Soluciones WithSecure™ Elements
Las soluciones proporcionadas por WithSecure™ Elements mantendrán a su empresa a salvo de las ciberamenazas modernas. Obtenga protección completa combinándolos todos o seleccione y elija capacidades individuales para necesidades específicas.
Endpoint Protection
WithSecure™ Elements Endpoint Protection
WithSecure™ Elements Endpoint Protection es el elemento central con el que puede contar y olvidar. Obtenga protección eficiente y proactiva contra ransomware y malware conocidos y de día cero en computadoras, dispositivos móviles y servidores. Deje que nuestro análisis de reputación y comportamiento impulsado por inteligencia de amenazas haga el trabajo pesado, para que pueda concentrarse en lo que hace mejor.
Endpoint Detection and Response
WithSecure™ Elements Endpoint Detection and Response
No one is immune to cyber attacks. WithSecure™ Elements Endpoint Detection and Response gives you the accuracy and speed to detect and respond to real threats instead of combating alert fatigue. The solution is armed with instinctive detection capabilities and versatile response actions to empower you to hunt threats efficiently.
Vulnerability Management
WithSecure™ Elements Vulnerability Management
Hackers will take advantage of any security loophole caused by slipups or negligence. You can minimize your attack surface and your risk with relentless vulnerability management. Powerful scanning methods across networks, endpoints, and systems help you identify your organization's assets, and pinpoint exactly where the most critical loopholes are.
Collaboration Protection
WithSecure™ Collaboration Protection
You can't always control what people click. WithSecure™ Elements Collaboration Protection fortifies Microsoft 365's built-in security measures with a powerful security layer to ward-off malicious content and phishing attacks, and to detect account compromises and inbox rule manipulations.
Elevate to WithSecure™
Elevate to WithSecure™
The sooner you catch the attack, the better. Still, sometimes the situation can be too tricky to handle on your own. When that happens, you are never alone. You get elite threat hunter investigation and response guidance – normally reserved for the most demanding enterprises – as a 24/7 pay-as-you-go service.
Downloads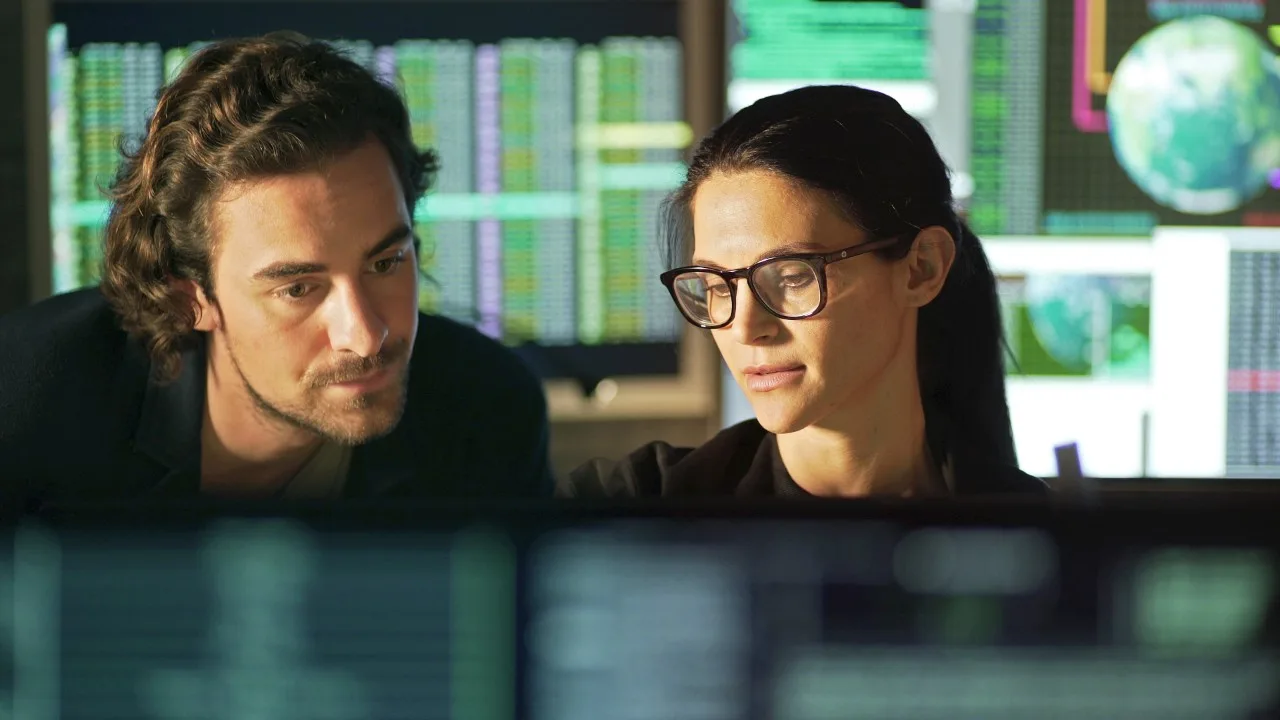 Aumente su seguridad con un socio experimentado en ciberseguridad.
Para una defensa sólida, necesita automatización, pero también necesita experiencia humana. Puede comprar Elements como un servicio de suscripción completamente administrado por uno de nuestros partners certificados, lo que significa que un equipo completo de expertos en ciberseguridad de clase mundial siempre lo respaldarán.
Tenga confianza con una protección galardonada, resultado de décadas de innovación
AV-TEST Best Protection
WithSecure™ Elements Endpoint Protection ha demostrado ser la mejor protección contra malware y ransomware. Ninguna otra solución ha ganado el prestigioso premio AV-TEST Best Protection de forma tan consistente en revisiones consecutivas.
MITRE ATT&CK®
La evaluación independiente de MITRE ATT&CK® ha confirmado las capacidades líderes en la industria de WithSecure para detectar ataques avanzados con resultados estelares en cada ronda de evaluación a lo largo de los años.
AV Comparatives
La rentabilidad ha sido probada por el análisis de AV Comparatives. WithSecure™ Elements Endpoint Protection y Endpoint Detection and Response fueron elegidos como líder estratégico debido a su costo total de propiedad (TCO) superior a 5 años.
Escuche a nuestros clientes
Case Study: Teosto
Transforming IT environment prompted Teosto to look for cyber security capabilities to cover its full attack surface.
Lea más
Case Study: Móveis Itatiaia
Kitchen manufacturer needed a more efficient security system for the security of remote workers, and protection for the company's legacy machines.
Lea más
Case Study: Save the Children
Save the Children is a popular target for cyber threats. The organisation needed a centralized security solution to align with its IT strategy.
Lea más
1
Empieze con la prueba gratuita de 30 días
Complete el formulario y recibirá un email solicitando los detalles que necesitamos para comenzar su prueba. Comience su prueba gratuita en minutos y vea WithSecure™ Elements en acción.
2
Estaremos en contacto
Nos pondremos en contacto con usted en unos días para asegurarnos de que haya tenido la prueba sin problemas y para ayudarle con cualquier pregunta o inquietud.
3
Incremente su seguridad con un partner dedicado
Le ayudaremos a encontrar el partner adecuado para ayudarlo a aprovechar al máximo el WithSecure™ Elements.
Get 30-day trial
Prueba gratuita de 30 días de WithSecure™ Elements
Pruebe WithSecure™ Elements por 30 días. Comenzaremos con dos componentes principales galardonados de WithSecure™ Elements: Elements Endpoint Protection y Elements Endpoint Detection and Response.
Seguridad líder en la industria para estaciones de trabajo Windows, Mac y Linux con protección contra malware, troyanos y puertas traseras

Obtenga visibilidad inmediata de su entorno de TI y detecte ciberataques y problemas de TI en minutos

Responda a amenazas con automatización y orientación u obtenga ayuda con detecciones de amenazas difíciles de WithSecure™
Contact sales
Want to talk in more detail?
Complete the form, and we'll be in touch as soon as possible.