F-Secure Business ahora es WithSecure™
Durante más de 30 años, hemos construido confianza en una sociedad digital. Es por eso que imaginamos un futuro en el que nadie debería sufrir una pérdida grave debido a un ciberataque.
"Nuestro nombre da vida a la idea de una buena colaboración. Es una promesa."
¿Qué aprendimos en los últimos 34 años?
Risto Siilasmaa, Chairman de WithSecure™, sobre cómo el objetivo de F-Secure unido crecerá aún más mientras trabajamos hacia un futuro co-asegurado.
72
Net Promoter Score
La satisfacción de los socios supera continuamente los promedios de la industria.
17
Años de Sociedad
Promedio de años que nos hemos asociado con nuestros 10 principales distribuidores. Asociaciones comprobadas con miles de los principales proveedores de servicios de TI, MSSP y empresas.
89%
Customer Effort Score
Las organizaciones que confían en WithSecure™ Countercept reportan continuamente una satisfacción extraordinariamente alta con el servicio que reciben.
Nuestro nombre es nuestra promesa.
WithSecure™ se basa en las décadas de F-Secure como pionera en seguridad de la información, enfatizando nuestro compromiso de estar siempre ahí para nuestros socios, especialmente cuando más importa. Vemos un mundo en el que nadie experimenta una pérdida grave a causa de un ataque cibernético. Al menos nadie que confíe en nosotros. Y sólo podemos hacerlo juntos.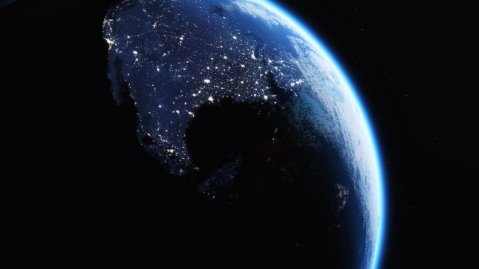 WithSecure™ Cloud Protection for Salesforce
WithSecure™ cloud-based protection services for Salesforce Community Cloud, Sales Cloud and Service Cloud.
Lea más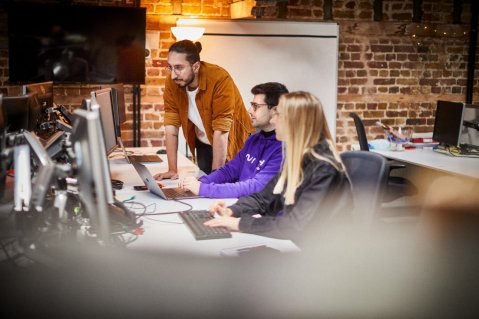 WithSecure™ Elements Endpoint Detection and Response
WithSecure™ Elements Endpoint Detection and Response solution provides enhanced detection capabilities and data security against cyber attacks and breaches.
Lea más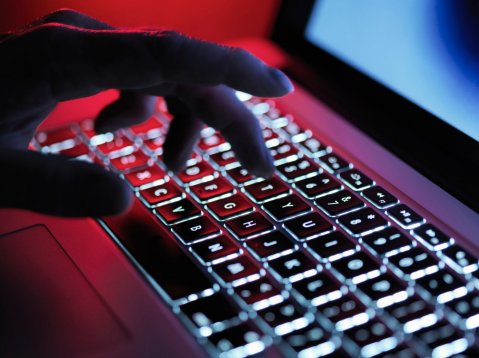 Security Strategy
Understand the cyber risks facing your organization and develop a cyber security strategy that aligns with your business goals and risk tolerance. 
Lea más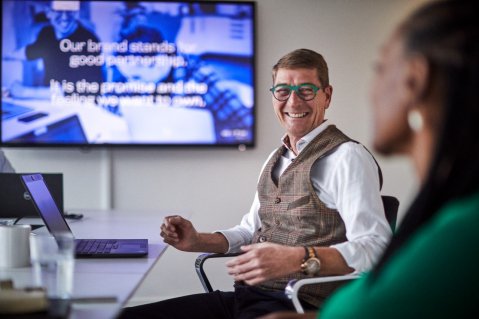 Managed service providers
Boost your business as a managed cyber security service provider. Read more about WithSecure™ MSP partner program.
Lea más
El futuro de la ciberseguridad está aquí.
Una buena seguridad requiere una sociedad tecnológica. Proporcionamos la sociedad que las empresas necesitan comprender para combatir sus amenazas de ciberseguridad.
Nuestra experiencia y capabilidades, desarrolladas durante 30 años, protegen negocios críticos en todo el mundo. Es a través de nuestras sociedades que nos enorgullece decir que ninguno de nuestros clientes ha sufrido una pérdida significativa mientras los hemos estado protegiendo. Es por eso que muchas de nuestras sociedades han durado una década o más.
Eventos
El lanzamiento de WithSecure™
Marzo 22, 2022 hora 1:00pm EET
Ingrese para experimentar el lanzamiento de nuestra nueva marca y únase a este evento totalmente virtual desde donde se encuentre.
Mire la grabación
SPHERE22 – La Des-conferencia de Co-seguridad en Helsinki
Junio 1-2, 2022
Intrépidos líderes empresariales, pioneros y creadores se unirán no solo para co-asegurar, sino también para co-crear e innovar.
Lea más