Europe-only Managed Detection & Response
If you need to keep your data in Europe - you should secure it in Europe.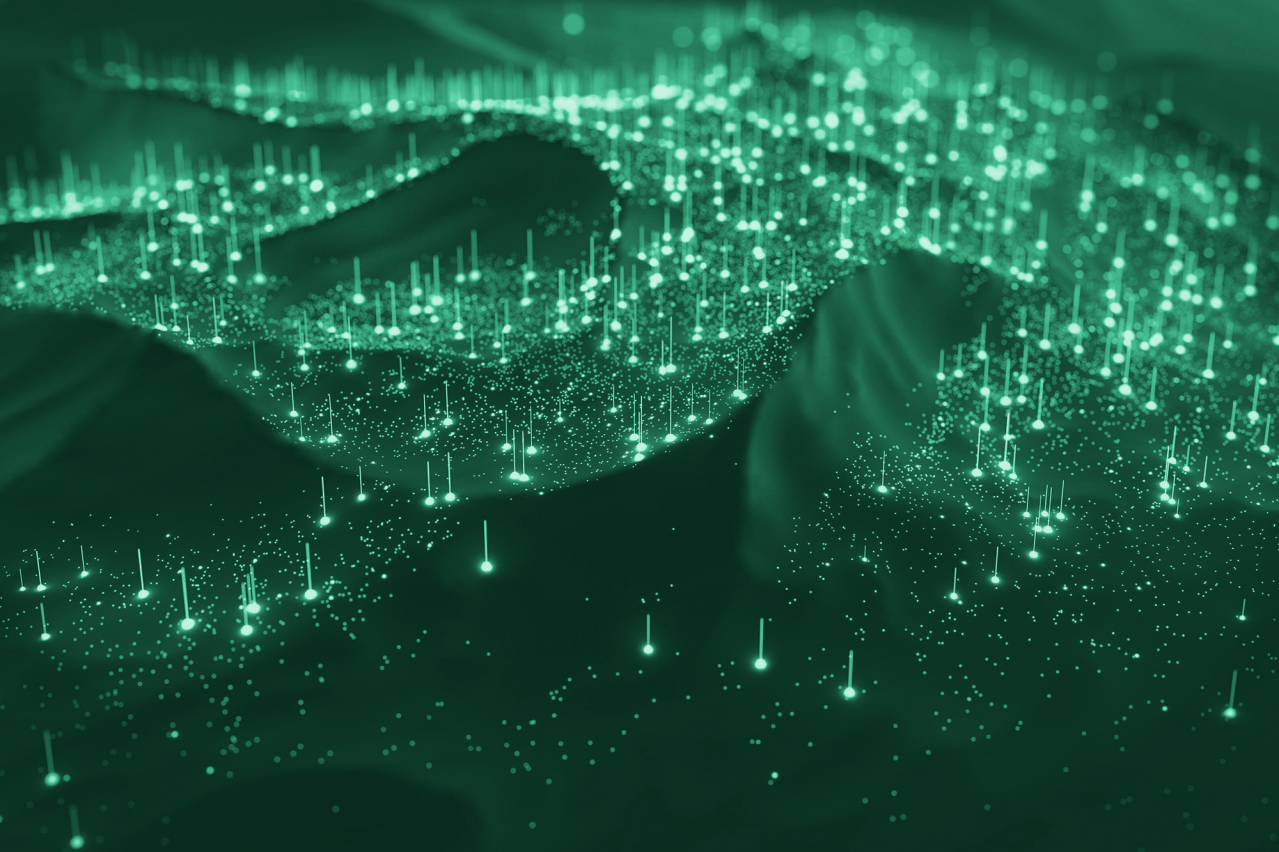 With Countercept Europe, your data is processed and stored in Europe unless you agree otherwise. Simple as that.
Your customers all have different interpretations of what data regulations mean, and you want to follow the safest path. You might not have the resources to ensure it: keeping your data within the borders of Europe is both a priority and increasingly difficult.
Data security, sovereignty and residency regulation is complicated, and evolving with increasing speed. What if we made it simpler? If you want, you can choose to have Countercept provided from Europe. 
What makes us different from other MDR providers?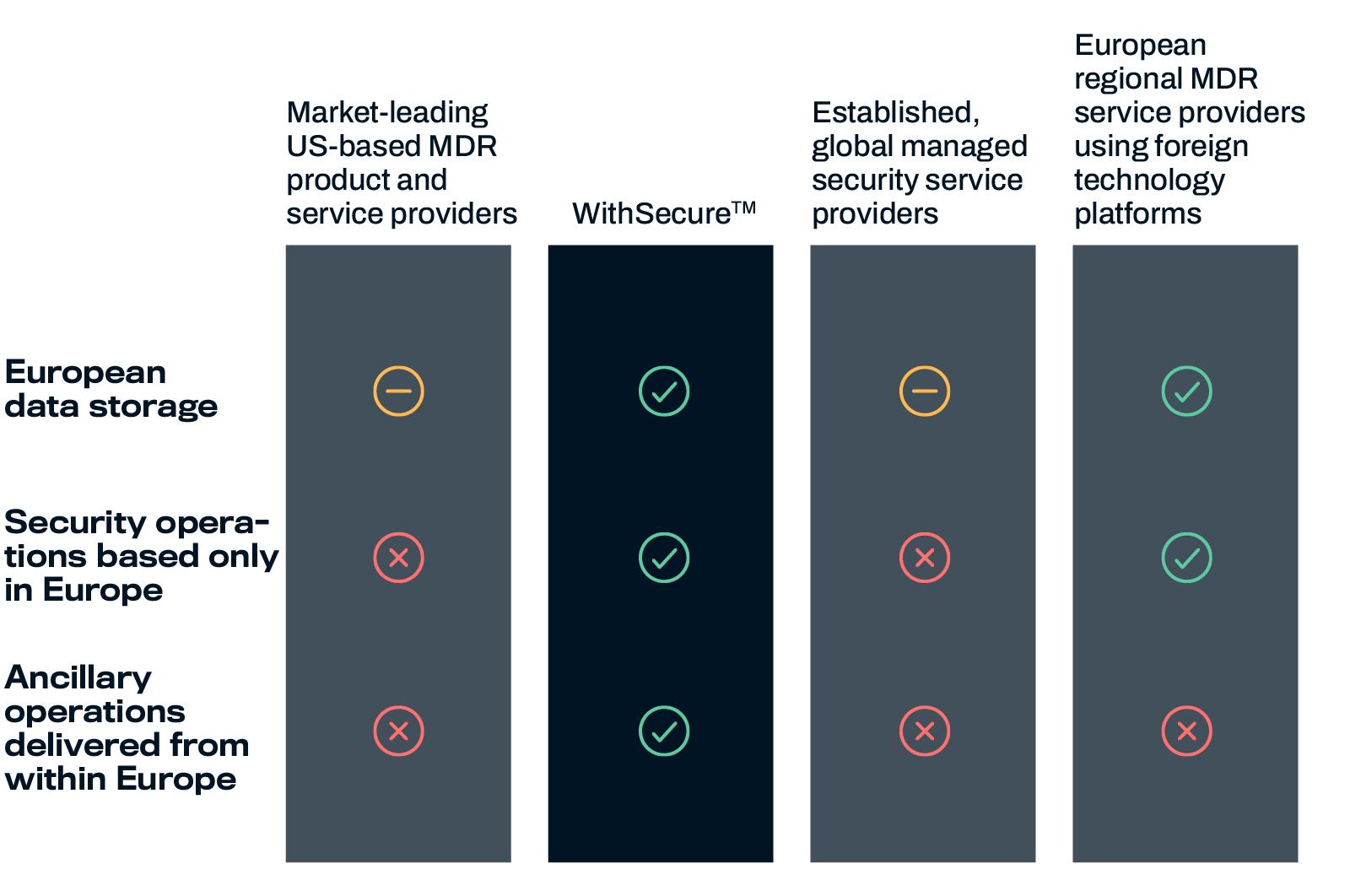 Three things that make a Europe-only Managed Detection and Response service
Data storage
Data collected from clients' networks is encrypted in transit and at rest, and stored in a datacenter within the European Union
WithSecure™ tooling
Tooling is engineered and maintained in Europe
Our expertise
Detection and Response teams based in Europe monitor your environment around the clock.
Benefits
Europe-only Countercept MDR offering is delivered inside Europe using tools developed by WithSecure™ in – you've guessed it – Europe. Our Threat Hunters, Researchers, and Detection and Response teams in Poland and the UK will defend you. And you don't need to worry about your data being stored outside Europe.
Is there a catch?
Support tickets require the email address and name of someone at your organization to be accessed outside Europe for now.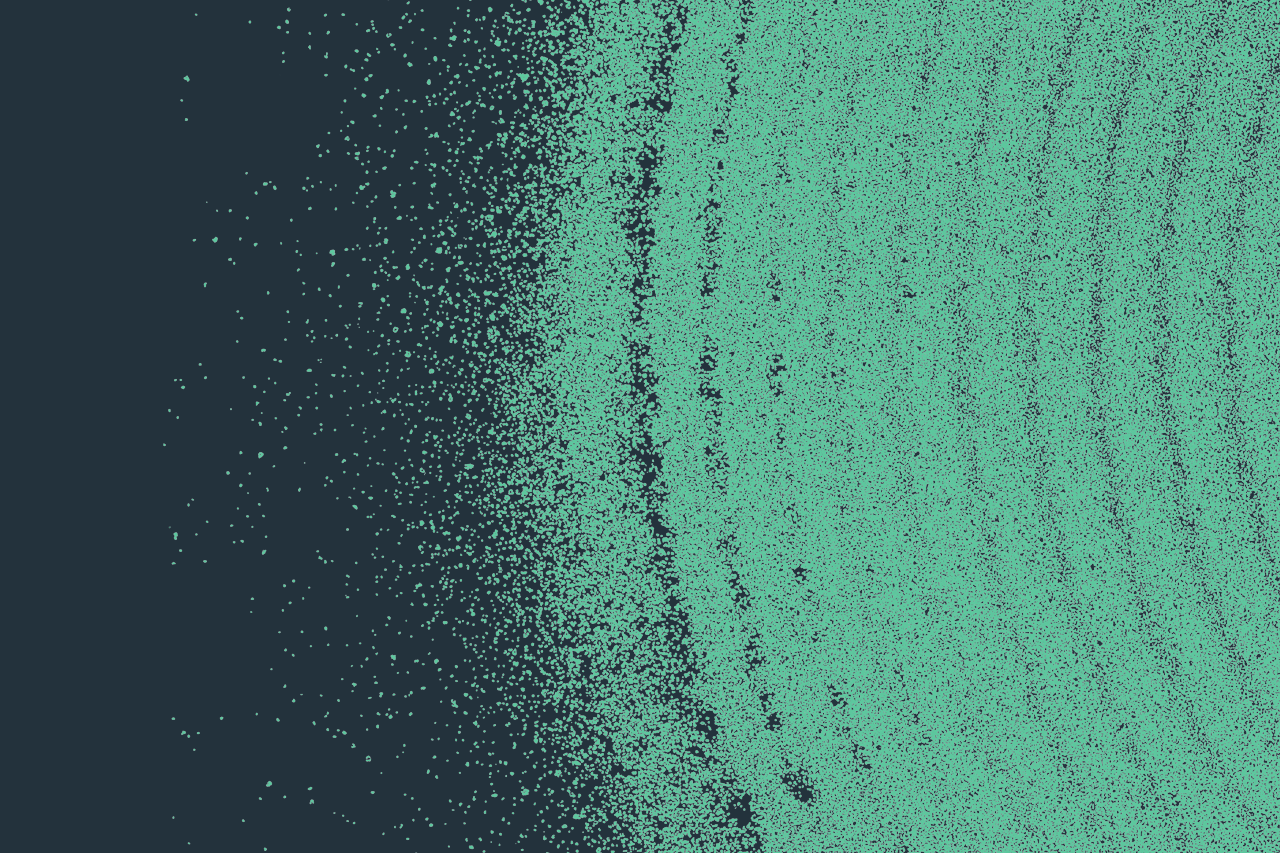 WithSecure™ Pulse23.
What does the future hold for cyber security?
The Pulse23 survey asked questions around security solutions, future challenges, cloud infrastructure, IT strategy, and much more. Thousands of people responded, and now we want to share those insights with you.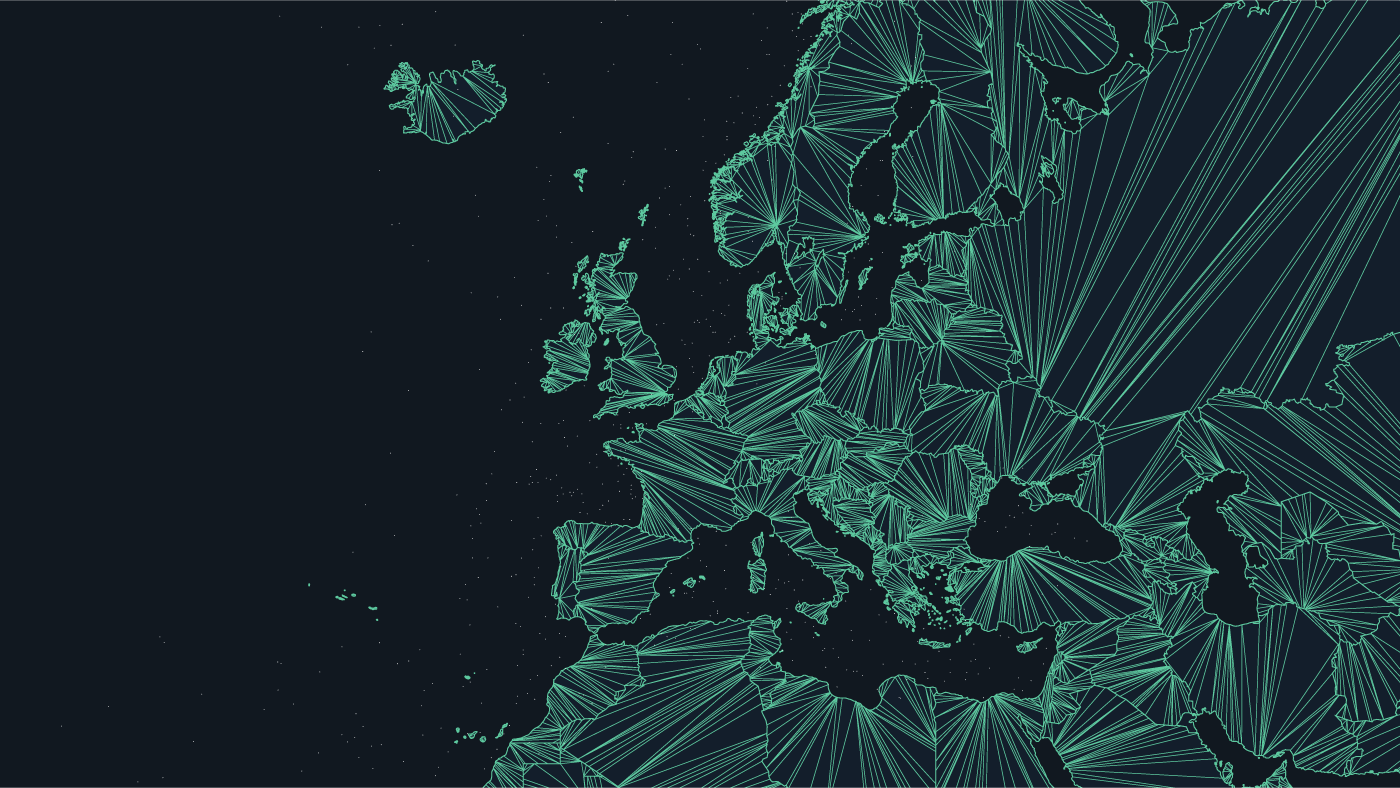 WithSecure™ Countercept Managed Detection and Response.
A managed detection and response (MDR) solution built by attackers for defenders. WithSecure™ Countercept acts as an extension of your cyber security team to deal with cyber threat EDR and deter and resist cyber attacks.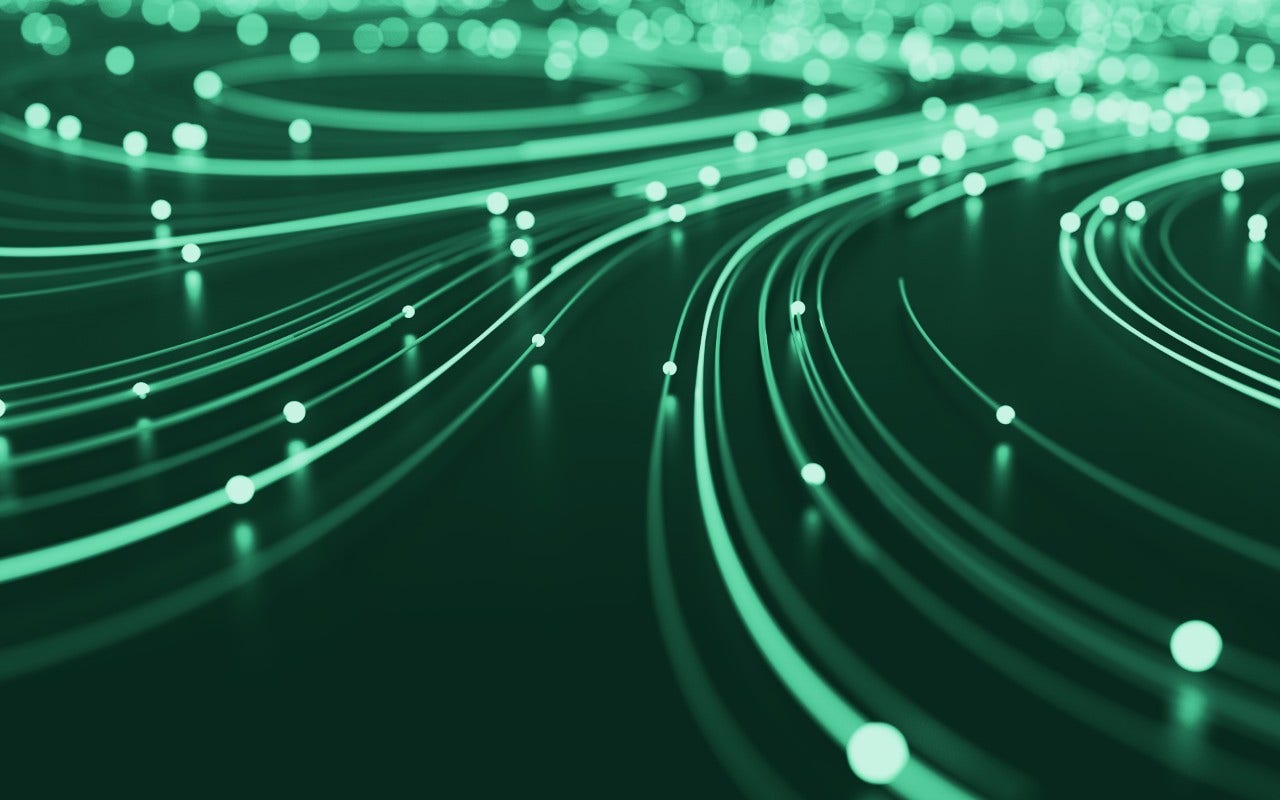 Data protection legislation in 600 words
Data sovereignty is the principle that data is subject to the legal protections and regulations of the jurisdiction in which it is physically stored.
Read more
Slide 1
Slide 2
Slide 3
Regulatory compliance
Regulatory compliance
You comply with multiple regulations. Not just that – your organization's CISO, DPO, General Counsel, Customer Experience team and employee representatives all have a say. Let's not forget customers and suppliers who have questions about where your data is kept.
We won't claim to know all your data regulation requirements – you understand them better. What we can promise is that we'll store and process your data in Europe, and be completely transparent if this isn't possible.
Internal security and privacy needs
Internal security and privacy needs
You can't - or don't want - to store your data outside of Europe – and that includes the Cloud. For most organizations, this means storing and managing it in-house – and that's complex and expensive.
Designing and implementing your own security systems can shut off access to the capabilities that managed security services bring. Our technology, our processes and our people's skills have been built up over years of defending our customers. The capabilities and outcomes that a leading global MDR service provides are not easy to replicate yourself.
No resources to risk-assess every supplier
No resources to risk-assess every supplier
Your business doesn't have the time, money or head space to look at each supplier's risk profile in detail. Frankly, it'll all change anyway the moment a new law or threat emerges. You need something flexible.
Our approach reduces risk by taking intercontinental data transfer out of the equation.
Four questions: Do you need Europe-only Countercept MDR?
1
Do your customers insist their data stays in Europe?
2
Do you want to mitigate the risk of transferring or processing data outside Europe?
3
Does your organization lack the resources to ensure this?
4
Do you need all of this while still having the best possible defense against cyber threats?
If the answer to any of these questions is 'yes', get in touch using contact form below.
Contact us!
Let WithSecure™ be your backup – let us know if you need more information:
how we ensure that the data stays in Europe?

how our Threat Hunters, Researchers, and Detection and Response teams will defend you?
Fill in the form and let's discuss more!