Secure your business with the best in endpoint protection.
Client Security is much more than anti-malware – it offers next-gen protection elements such as threat intelligence, behavioral analysis and proactive protection against all the latest threats.
Client Security is a business security product that offers you the best security for your business endpoints – continuously, year after year.
Why WithSecure™ Client Security?
Windows
Award-winning
Get award-winning, multi-layered security for desktops and laptops
Automatic patches
Get centrally managed, automatic patches to your software to protect it against known vulnerabilities
Performance
Enjoy complete protection with minimal impact on system performance
Automatically Augmented Security
Enjoy automatically augmented security for online banking and other business-critical transactions
Protection technologies
Benefit from protection technologies powered by next-generation threat intelligence, advanced machine learning techniques, and highly skilled cyber security experts
Mac
WithSecure Security Cloud
Global protection against emerging threats within 60 seconds of initial detection
Banking protection
Provides added security for online banking
Browsing protection
Allows users to safely work and browse online without limiting them
Firewall
Utilizes Mac's own firewall to control incoming connections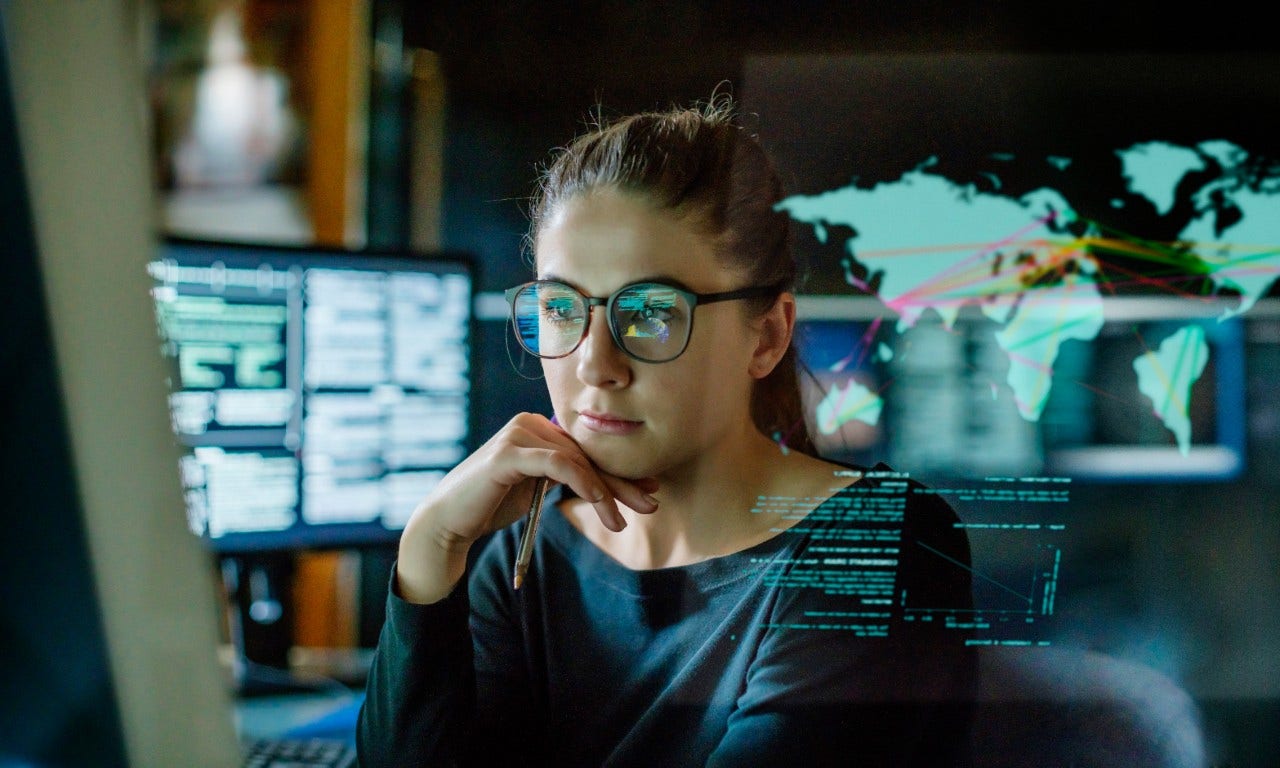 "By achieving nearly 100% protection in all certification tests AV-Test performed in 2016, Client Security has proven to be a leader in protection of businesses."
Don't compromise on business security.
Client Security provides the best continuous protection available for Windows desktops and laptops. It is uniquely able to provide impenetrable protection against all online threats while minimizing the impact on system performance.
Endpoint protection is at the core of cyber security, and this is the best of the best. Complete endpoint protection is just the beginning. Client Security also saves you time with automatic patch management and boosts employee productivity with web browsing controls.
1
No business downtimes
No business downtime with the best, uncompromising, consistent security for desktops and laptops
2
Application Control
Avoid unsecure applications that put your business at risk with Application Control
3
Web Content Control
Work securely and productively with Web Content Control
4
Connection Control
Superior security for your business-critical work through automated Connection Control
5
Software Updater
Less opportunities for attackers with automated, up-to-date security with Software Updater
Product features
Standard
Deepguard 6
Behavior-based protection to keep your business safe against new and emerging threats
Multi-engine Anti-malware
Get unmatched protection against viruses, Trojans, rootkits, and other malware
WithSecure Security Cloud
Gain immediate protection against emerging threats discovered worldwide
Browsing protection
Ensure safe and efficient online work
Advanced firewall
Guard against malicious network activities
Device control
Prevent malware infections via USB
Advanced protection
Gain advanced protection against selected file types from unknown sites
Botnet blocker
Stop external control of compromised assets
Premium
Connection control
Prevent confidential information from being compromised
Web content control
Avoid legal risks and exposure to malicious content
Patch management
Automatic patch management for Windows operating system and third-party software
Dataguard
Provides additional protection against ransomware, and prevents the destruction and tampering of data
Application control
Blocks execution of applications and scripts according to rules created by our penetration testers, or as defined by the administrator
Looking for product support?
Find latest articles, instructions and other important support materials.
Product details
Malware and Spyware Protection
Superior malware protection
Our computer security component utilizes our multi-engine security platform to detect and prevent malware. It offers superior protection to traditional signature-based technologies:
Detects a broader range of malicious features, patterns and trends, enabling more reliable and accurate detections, even for previously unseen malware variants
By using real-time look-ups from the WithSecure Security Cloud, it can react faster to new and emerging threats in addition to ensuring a small footprint
Emulation enables detection of malware that utilize obfuscation techniques, and offers another layer of security before a file is run
DeepGuard 6
Heuristic & behavior analysis
DeepGuard combines some of our most advanced security technologies. It's the final and most critical layer of defense against new threats—even those that target previously unknown vulnerabilities.
DeepGuard observes application behavior and proactively intercepts any potentially harmful action on-the-fly before it causes damage. By switching the focus from signature characteristics to malicious behavior patterns, DeepGuard can identify and block malware even before a sample has been acquired and examined.
When an unknown or suspicious program is first launched, DeepGuard temporarily delays its execution in order to perform a file reputation and prevalence rate check, runs it in a sandbox environment, then finally executes it for behavioral analysis and exploit interception.
For more information about Deep Guard functions and benefits, consult our technical whitepaper.
Compare the versions
Choose the right version for your needs
| Feature | Commad line endition | Full edition |
| --- | --- | --- |
| Web-based GUI |   | X |
| Central control |   | X |
| Real-time scanning |   | X |
| Manual Scanning | X | X |
| Scheduled Scanning | X | X |
| Operated from the command line | X |   |
Managed Firewall
Better security and compatibility
The new WithSecure firewall uses the default Windows rule engine to execute firewall rules. This greatly increases compatibility with other applications and appliances. The WithSecure expert ruleset, which contains advanced rules that counter risks such as propagating ransomware and lateral movement, is added on top of the standard Windows ruleset.
The administrator can extend the WithSecure rulesets with rules to tackle company and context-specific threats. Additionally, auto-selection rules allow administrators to define profiles adapted to the security needs of various networks.
Web Traffic Scanning
Block malicious web content
Web Traffic Protection prevents the exploitation of active content such as Java and Flash, which are used in the vast majority of online attacks. These components are automatically blocked on unknown and suspicious sites based on their reputation data. Administrators can make exceptions to this by adding sites to a trusted sites list, for example company intranet sites for which WithSecure does not have any reputation data.
Web Traffic Protection scans HTTP web traffic in real-time with multiple complementary anti-malware scanning engines and reputation checks. This ensures that malware and exploits are found and blocked at the traffic stage, before data is written to the hard disk. This provides additional protection against more advanced malware—for example the memory-only variety.
Browsing Protection
Safe and efficient online work
Browsing Protection ensures that employees can work safely and efficiently online without worries.
Proactively prevents employees from accessing harmful sites, links, and content
Eliminates human error and proactively minimizes exposure
Works with all major browsers
Botnet Blocker
Repel botnets effectively
Botnet Blocker stops criminals aiming to control compromised assets by preventing communication to Command & Control domains.
Administrators can prevent network activity relating to known botnets
Blocks Domain Name Server (DNS) queries on the host level
Can effectively stop most attacks, including ransomware and advanced persistent threats
Administrators can filter out queries based on domain reputation with the option of whitelisting them
Connection Control
Elevated security for vital websites (Premium)
Connection Control is a security layer that greatly increases protection for business-critical web activity like the use of intranets or sensitive cloud services like CRMs.
As soon as an employee accesses a website that requires additional security, Connection Control automatically elevates the security level for that session. During this period, Connection Control closes network connections to all unknown sites from the endpoint. Users can continue to use sites that are verified safe by WithSecure so as not to reduce employee productivity.
By blocking untrusted connections, banking trojans and other malware cannot send criminals confidential business information such as user credentials and cloud-based information. Security returns to normal when the specified browser process finishes or the user ends the session.
Patch Management
Automatic patch management (Premium)
Over 80% of cyber-attacks occur as a result of outdated software. Software Updater automatically keeps your third-party software and Windows up to date and patched against known vulnerabilities. Since it's integrated, you can easily avoid attacks based on known vulnerabilities.
Software Updater fully integrated in the solution, no infrastructure needed
Automatically patches OS and third-party, non-Microsoft applications
Automatically downloads and installs security patches, with a manual setting if needed
DataGuard
WithSecure DataGuard (Premium)
WithSecure DataGuard subjects selected high-risk and value-critical folders to advanced monitoring and additional detection logic. It makes them significantly more fortified against ransomware, and prevents malicious and unknown applications from destroying or tampering with the data that they contain. The high-risk and value-critical folders include, for example, the Downloads folder (web downloads), document folders, temp files (email attachments), and data repositories.
The feature's complementary detection logic significantly increases detection accuracy and aggressiveness against ransomware and their encryption processes. The Data Access module ensures that the data in these folders is not destroyed, tampered with, or encrypted by malicious or unknown applications, such as ransomware. Among other benefits, the Data Access module enables the recovery of data in the event of a successful ransomware attack, as it cannot encrypt the data located in those folders.
Application Control
Prevent applications from executing (Premium)
Application Control prevents threats from executing and running scripts, even if they bypass other security layers to get onto your device. This mitigates the risks posed by malicious, illegal, and unauthorized software in the corporate environment.
With Application Control you can:
Identify and control which applications are allowed to run in your environment
Identify trusted, authorized software automatically
Prevent all other applications, whether malicious, untrusted, or simply unwanted from running 
Eliminate unknown and unwanted applications in your environment to reduce complexity and risk
Monitor all applications running within the endpoint environment
Finally, you can use it to block applications from running scripts, for example:
Prevent all Microsoft Office applications from running PowerShell scripts
Prevent all Microsoft Office applications from running Batch scripts
Application control works based on rules created by our penetration testers that cover attack vectors used to breach into corporate environments. Alternatively, the administrator can define the rules based on various criteria, such as the application name or version.
Compare the versions
Choose the right version for your needs
| Feature | Standard | Premium |
| --- | --- | --- |
| Malware and Spyware Protection | X | X |
| DeepGuard 6 | X | X |
| Managed Firewall | X | X |
| Web Traffic Scanning | X | X |
| Browsing Protection | X | X |
| Botnet Blocker | X | X |
| Web Content Control |   | X |
| Connection Control |   | X |
| Patch Management |   | X |
| DataGuard |   | X |
| Application Control |   | X |
Find an authorized reseller
We partner with selected resellers to offer our security solutions.
Request a trial
Request a trial
Fill in the form and one of our dedicated security expert will reach out to help you get started with your trial.
Contact sales
Want to talk in more detail?
Complete the form, and we'll be in touch as soon as possible.