Evolution of Elements User Interface
Interview
Cleaner, simpler and more intuitive – the first step towards a new Elements experience
The Elements security center is receiving a facelift. But the upgrade goes much further than making it look nicer. To find out how it is going to look and what benefits it will bring our customers and partners, we sat down with our Antti Pietarinen, Senior Product Owner, and Elena Vikhrova, Lead UX Designer, to find out more. Join us as we get a sneak peek at the new design. 
So, what's going on?
We are aiming to simplify our customers' lives when it comes to managing their security portfolio – and it begins here. As a result, the look and feel of Elements is set to change. Here's the first look at the new design: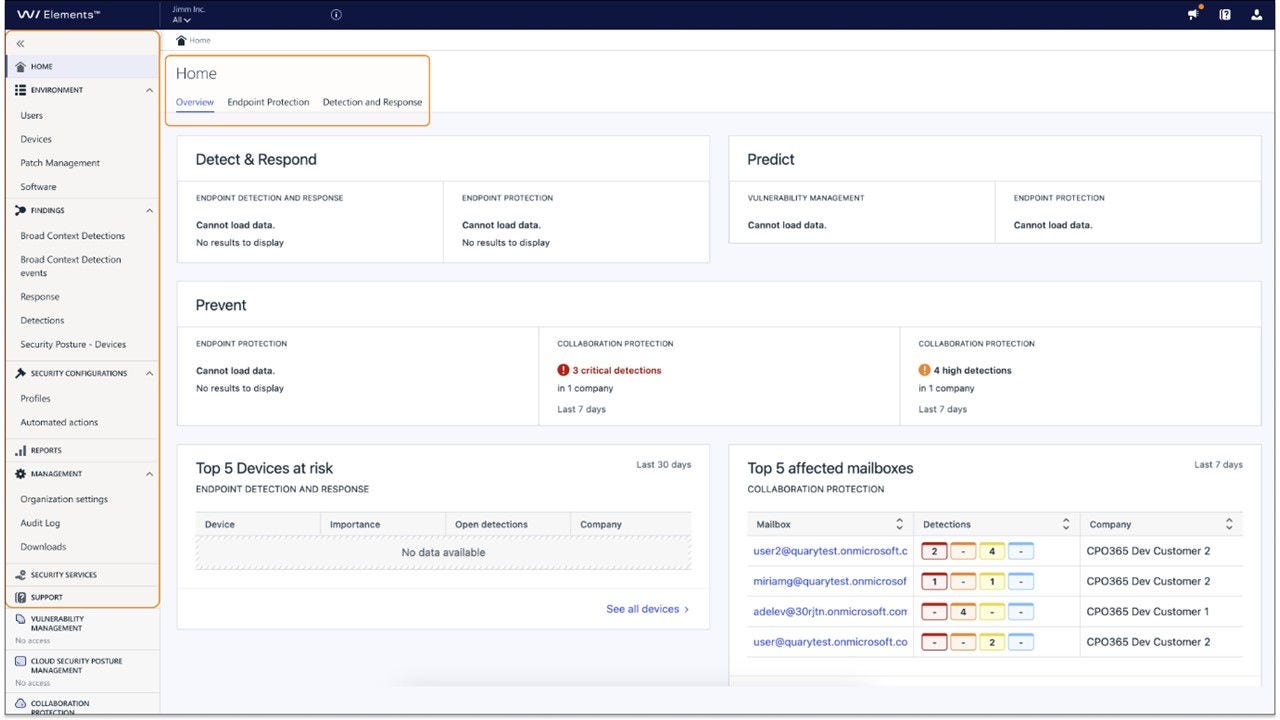 "We will group and unify things that are related based on the needs of the users and not based on a subscription model that we have had in the past. That's the first big change that people will notice," Pietarinen says. 
"Unifying the experience and having just one unified product instead of a combination of several solutions is the first phase. If something happens, like a detection, this new design means it's much easier to understand how to solve it and why it happened – it's a change we are excited about," confirms Vikhrova. 
The bigger picture
This is a continual process towards a vision that is already becoming quite concrete and tangible. As a result, these user experience changes are delivering stage one of the process.
"This is another piece of the vision: we don't want to be solution centric but rather show our capabilities and then see how they may fit to each customer's specific needs," Pietarinen says proudly. 
Currently, we are focusing on the combination of EPP and EDR, but that doesn't mean there isn't working ongoing behind the scenes on the other aspects of our Elements portfolio.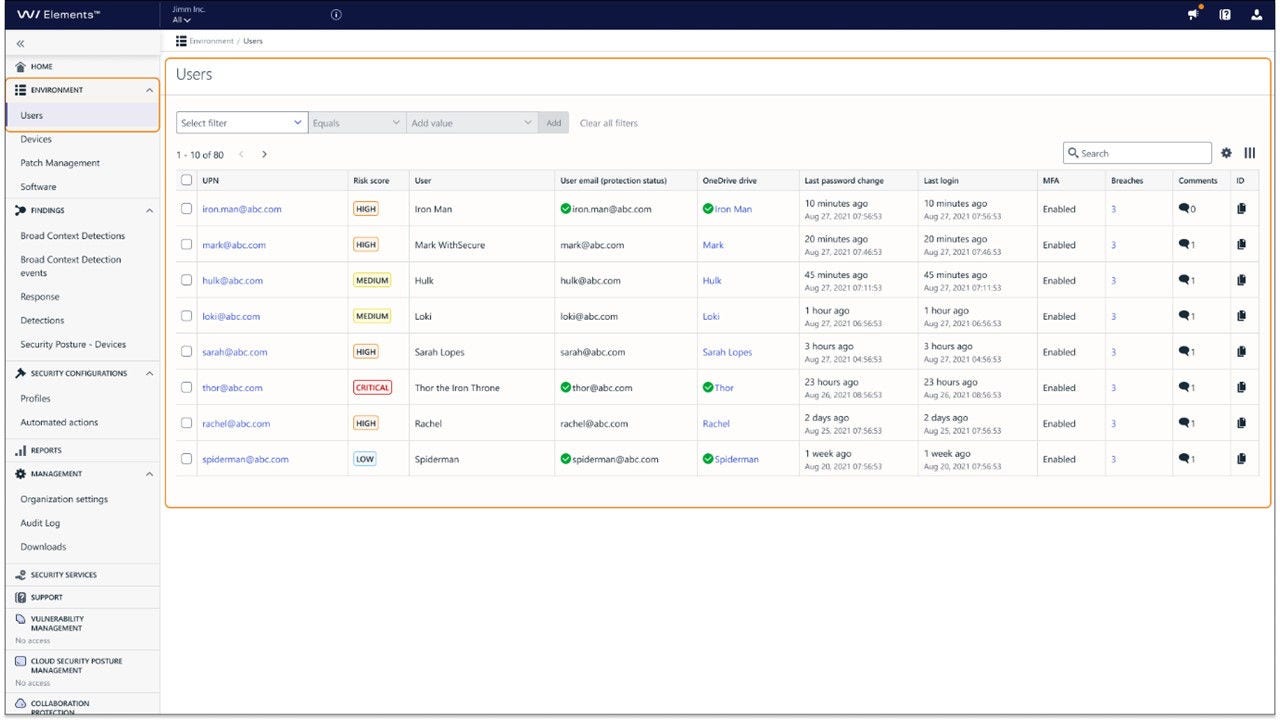 "Looking at the bigger picture, our goal is to provide a portfolio of security capabilities within one tool, and that tool is Elements. This is the vision that is driving the first step of the change towards an integrated platform," Pietarinen believes.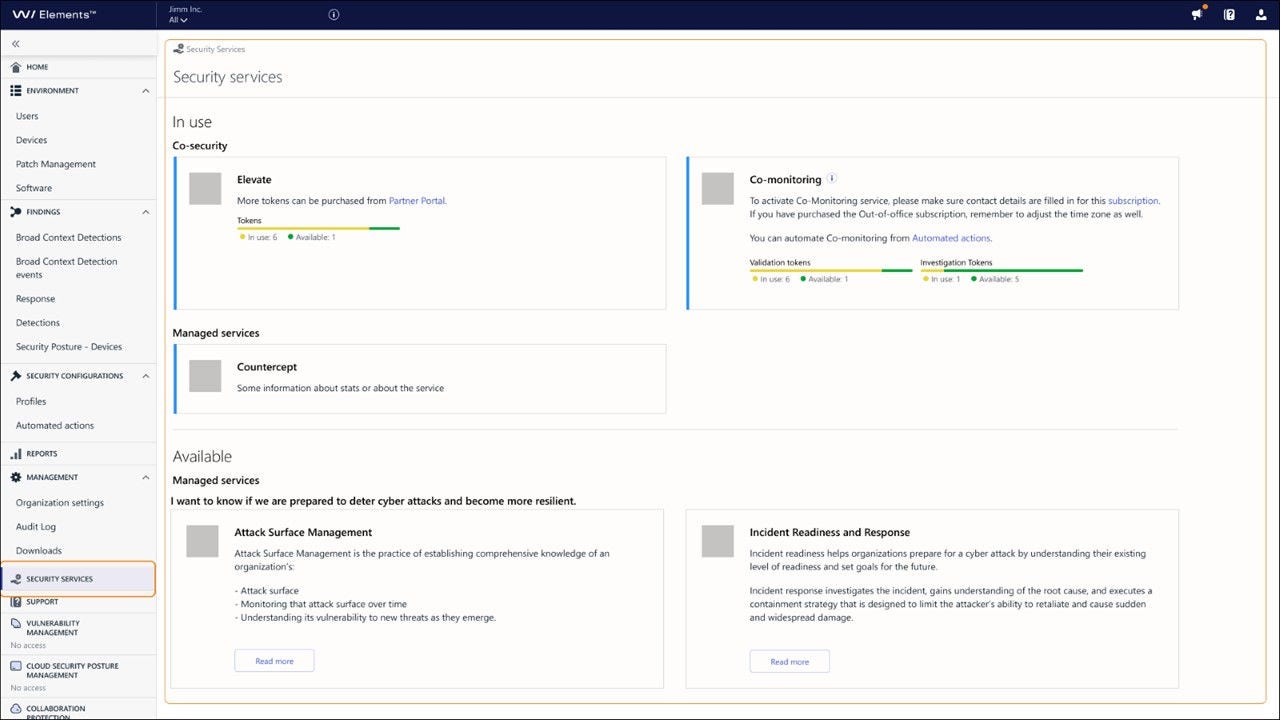 Partnership is everything
As in everything we do at WithSecure, our partners and customers are an integral part of this process – after all, they are the people who will be using it on a daily basis, so it has to work for them. 
"Our strategy is to support our partners and then make their lives as efficient as possible. In their world, all manual work takes away from their ability to deliver security services and keep their customers safe," says Pietarinen. 
"Since we launched Elements as a unified platform, we have conducted interviews and workshops with selected partners. This is an ongoing process, and we have received some great feedback from both them and customers, which we are implementing into the new design," Vikhrova confirms. 
Related resources
WithSecure Elements Quarterly
Welcome to the evolution of WithSecure™ Elements in Q3/2023. This quarter we highlight a range of impressive updates and improvements.
Read more
WithSecure™ Elements
WithSecure™ Elements is a unified cloud-based cyber security platform offering protection against Malware, Ransomware, Advanced Persistent Threats, and more.
Read more