Don't let mobile be your weakest link.
The line between work device and personal device is blurry. We use our mobile devices to run daily business operations and to take care of personal matters.
Mobile devices are also continuously connected to the internet,which makes mobile an attractive attack vector for cyber criminals.
WithSecure™ (formerly known as F-Secure) Elements Mobile Protection is a proactive, streamlined, full-coverage protection solution for your mobile devices. Fight off phishing attempts coming through various social apps, protect your employees from accessing harmful websites, block malware and keep your business-critical data safe even when leveraging insecure network connections.
WithSecure™ Elements Endpoint Protection is a module of the WithSecure™ Elements cyber security platform. The cloud-based platform provides effective protection against ransomware and advanced attacks. Elements brings together vulnerability management, automated patch management, dynamic threat intelligence and continuous behavioral analytics. Use individual solutions for specific needs or combine them all seamlessly for maximum defense. 
What's New
As the attack landscape evolves, so must your defenses. Check out the short video series to see the latest developments of WithSecure Elements.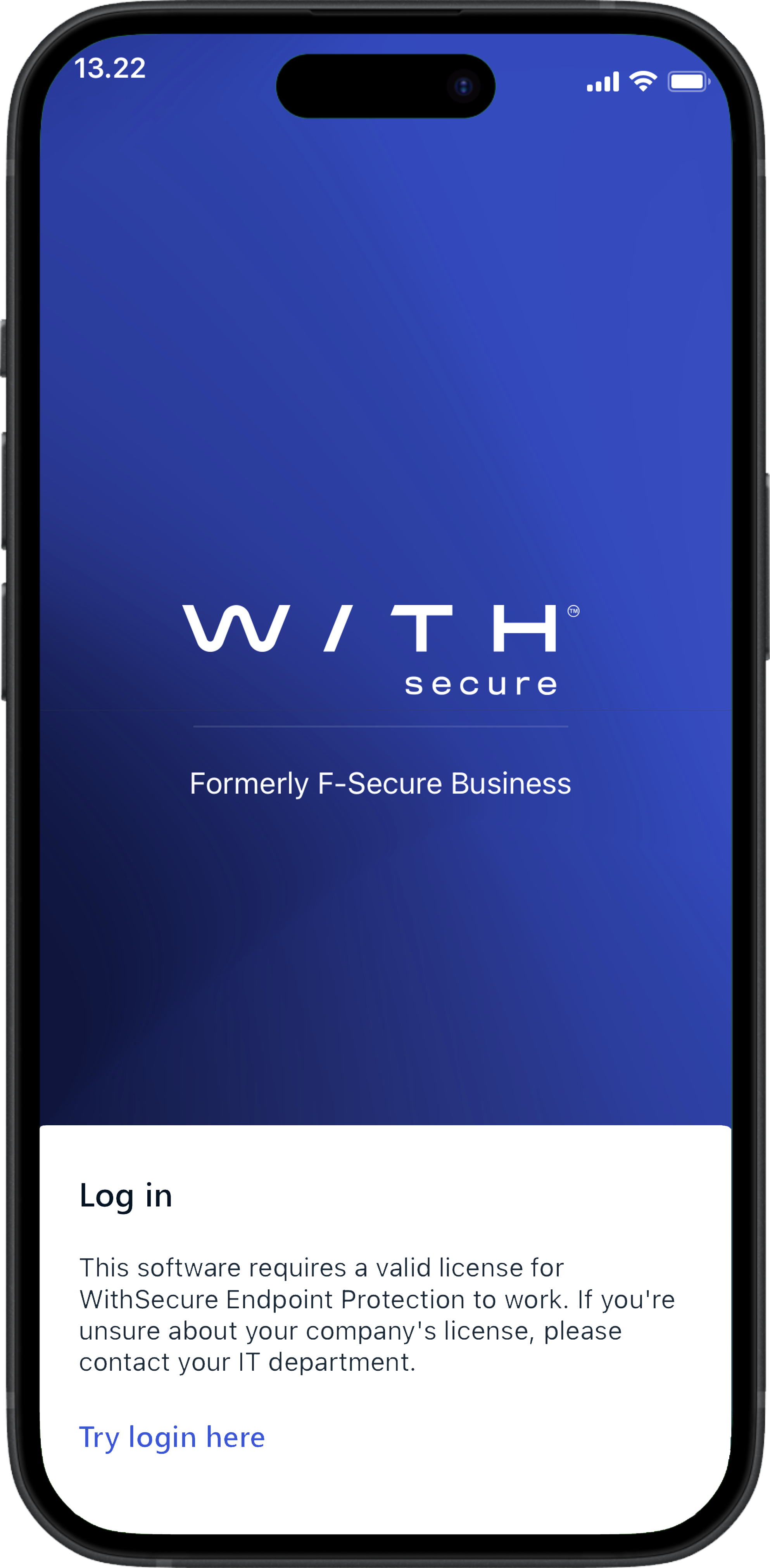 Supported Platforms
WithSecure™ Elements Mobile Protection:
iOS 12.1 and later
Android 7.0 (Nougat) and later
WithSecure™ Elements Mobile Protection Lite:*
Android 7.0 (Nougat) and later
*Does not include Mobile VPN feature
Availability
Available globally. Mobile VPN feature is not available in Afghanistan, Bahrain, Belarus, Burundi, Central African Republic, China, Crimea, Cuba, Democratic Republic of the Congo, Egypt, Guinea (Conakry), Guinea-Bissau, Iran, Iraq, Jordan, Kuwait, Lebanon, Libya, Maldives, Mali, Myanmar/Burma, North-Korea, Oman, Qatar, Russia, Saudi-Arabia, Somalia, South-Sudan, Sudan, Syria, Tunisia, Turkey, Ukraine, United Arab Emirates, Venezuela, Yemen and Zimbabwe.
Why WithSecure™ Elements Mobile Protection?
1
Protection against modern mobile threats
Prevent employees from accessing malicious websites and running risky applications with real-time threat intelligence and security analytics.
2
Totally new application
Our new application supports iOS, iPadOS and Android.  All resource-intensive operations have been moved to cloud, taking the strain off your devices and giving them longer battery life.
3
Less complexity
Smooth deployment and simplified management via WithSecure™ Elements Security Center or your MDM solution. Manage deployment and security settings with full visibility and control.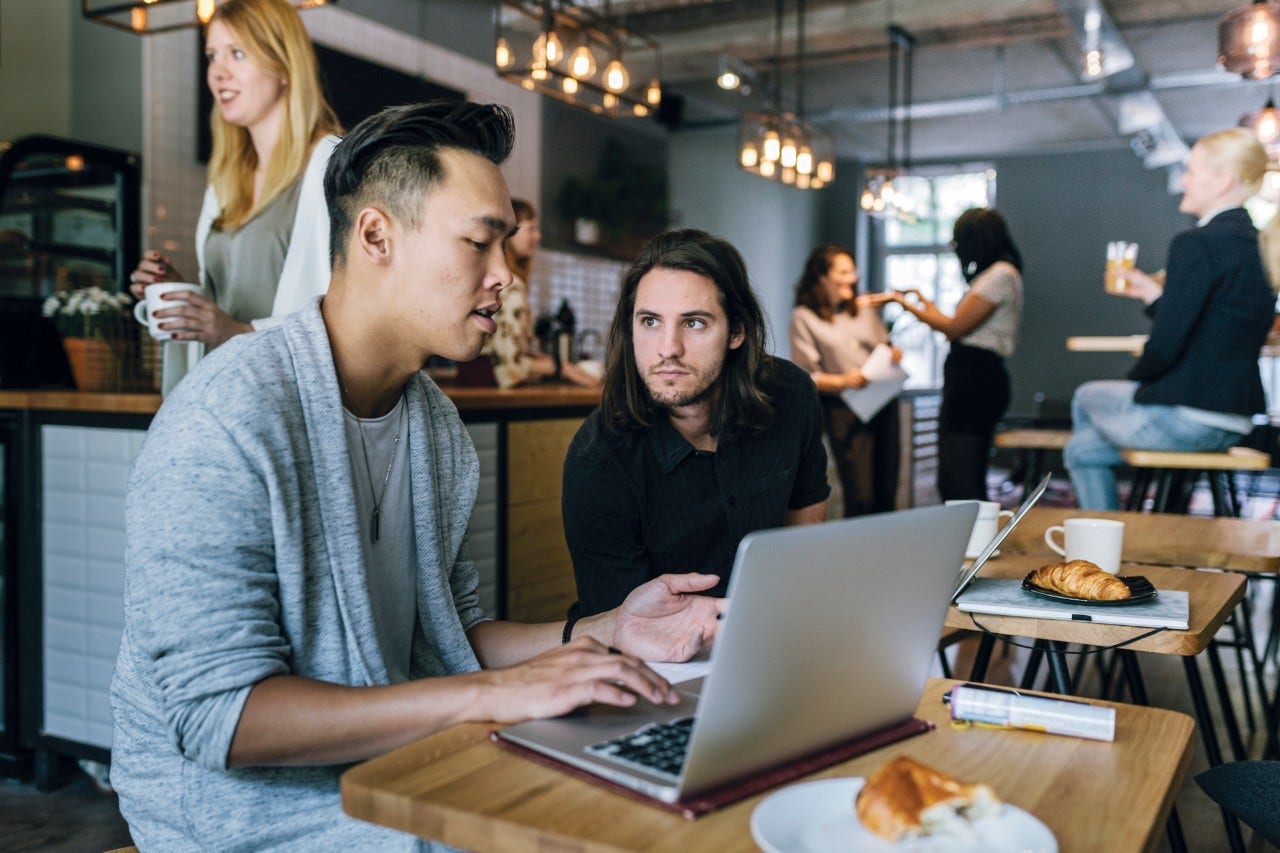 Comprehensive mobile protection against key attack vectors
WithSecure™ Elements Mobile Protection enables you to ward off attacks from all key mobile attack vectors including phishing, malware and information tracking.
Network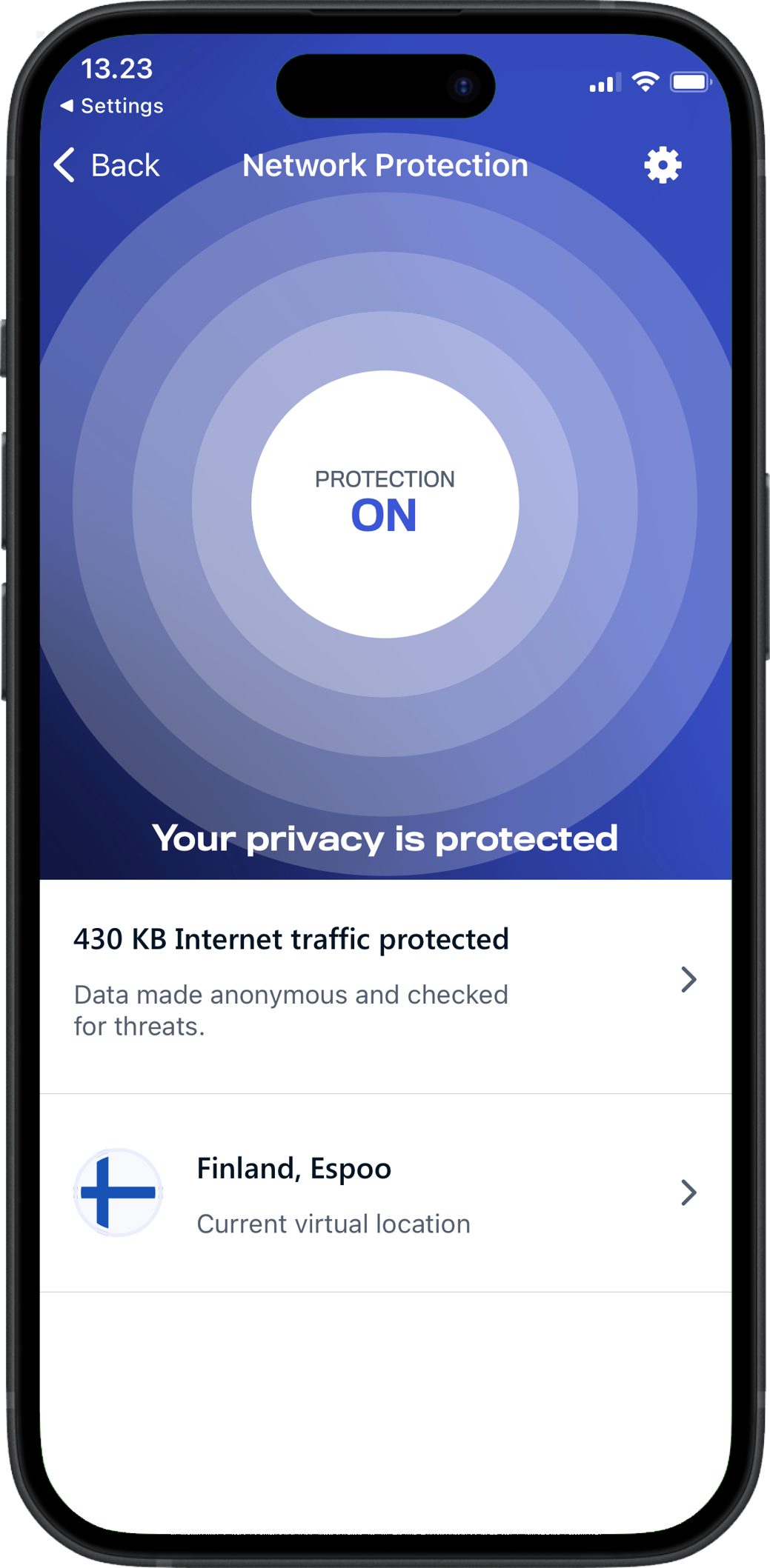 Network Protection
The mobile VPN automatically encrypts traffic to and from your mobile device, allowing you to safely use public Wi-Fi and mobile networks.
Prevents the interception of emails and browser sessions, and the use of online services by attackers, in addition to providing an extra security layer for HTTPS connections.

Prevents Man-in-the-Middle attacks on open Wi-Fi
Browsing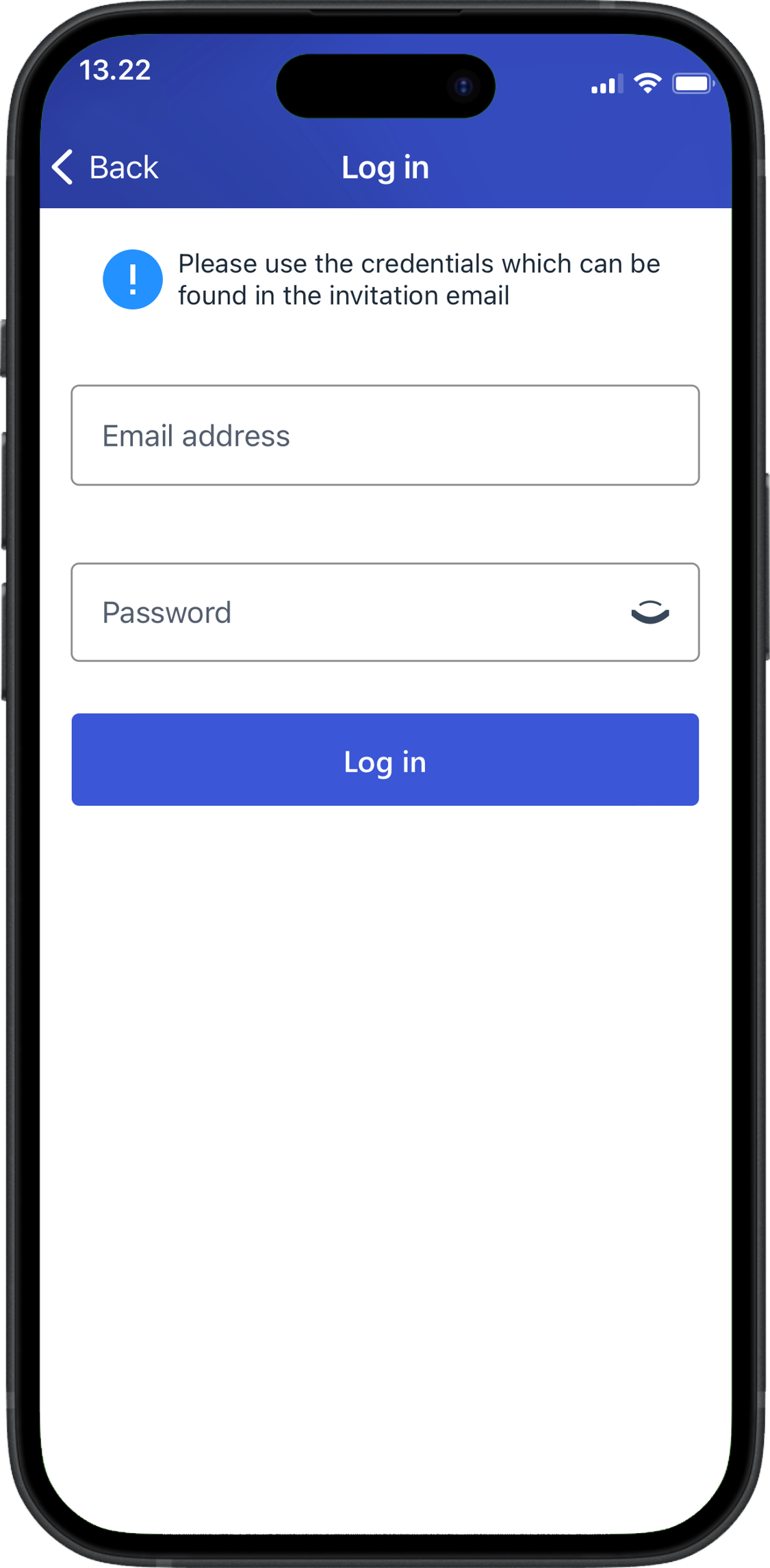 Browsing protection
Browsing Protection is a key security layer that proactively prevents end-users from visiting phishing and malicious sites. This early intervention greatly reduces overall exposure to malicious content, and thus attacks.
Browsing Protection is fully browser agnostic, as it works at the network level. This ensures that it still provides protection even if the end-user is not using company-sanctioned browsers.
Protects end-users who are tricked into accessing seemingly legitimate phishing sites, accessing malicious sites through an email link, or getting infected through malicious third-party advertisements on otherwise legitimate sites.
The feature works by leveraging real-time threat intelligence and fetching the latest reputation checks of the websites and their files from WithSecure's Security Cloud, based on various data points such as IP addresses, URL keywords and site behavior.
Virus & threat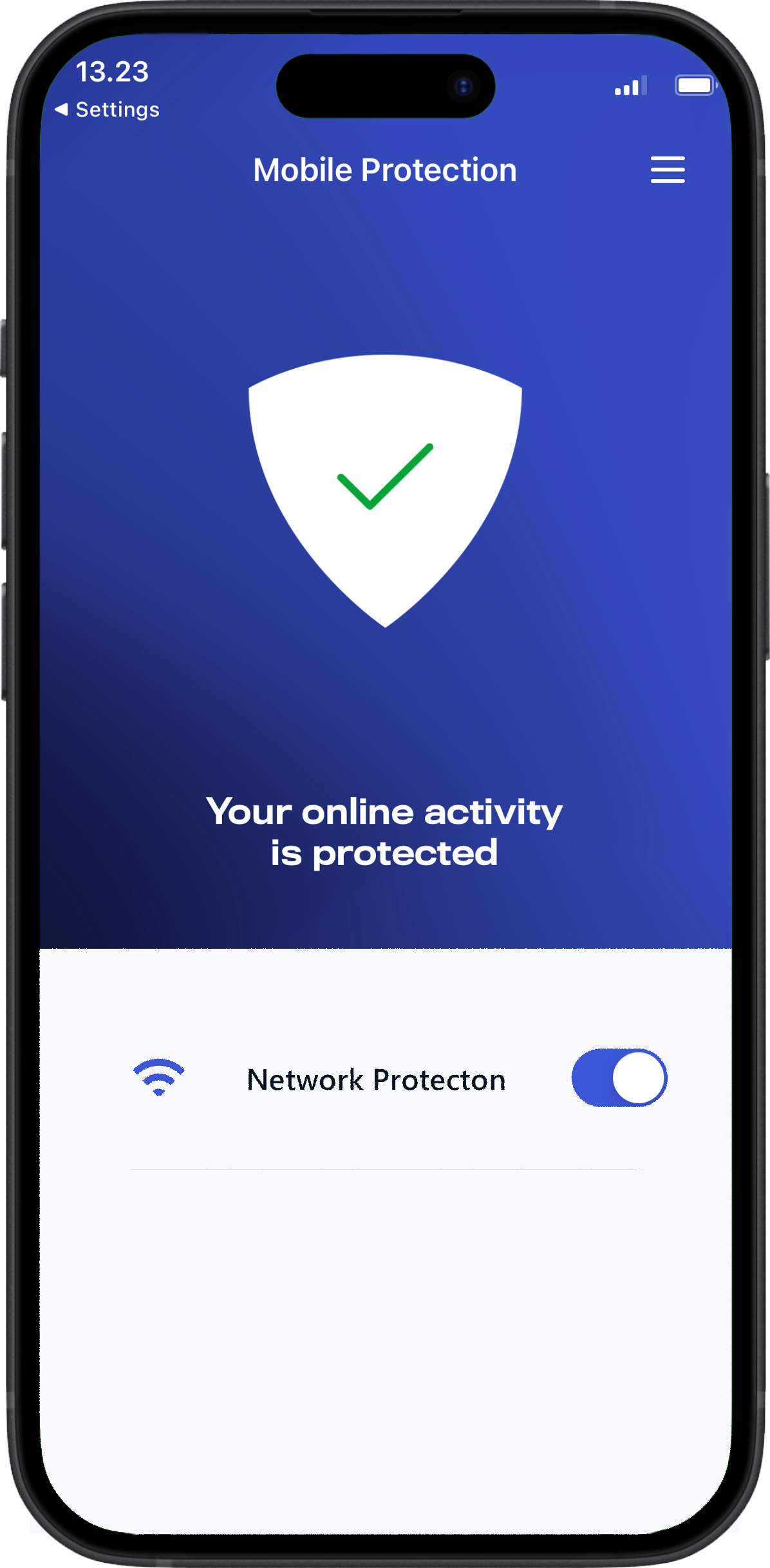 Virus & threat protection
When using our VPN connection, mobile devices are automatically protected against malware and malicious content. Our service node scans the traffic at the network level, utilizing the full extent of our security analytics. This allows us to provide better security than traditional mobile security solutions because:
Security level is not hampered by limited mobile device resources
Resource-intensive operations are processed in cloud
Network-level scanning prevents contact with malicious content in the first place
Scanning apps and files with real-time threat intelligence and security analytics
Virtual locations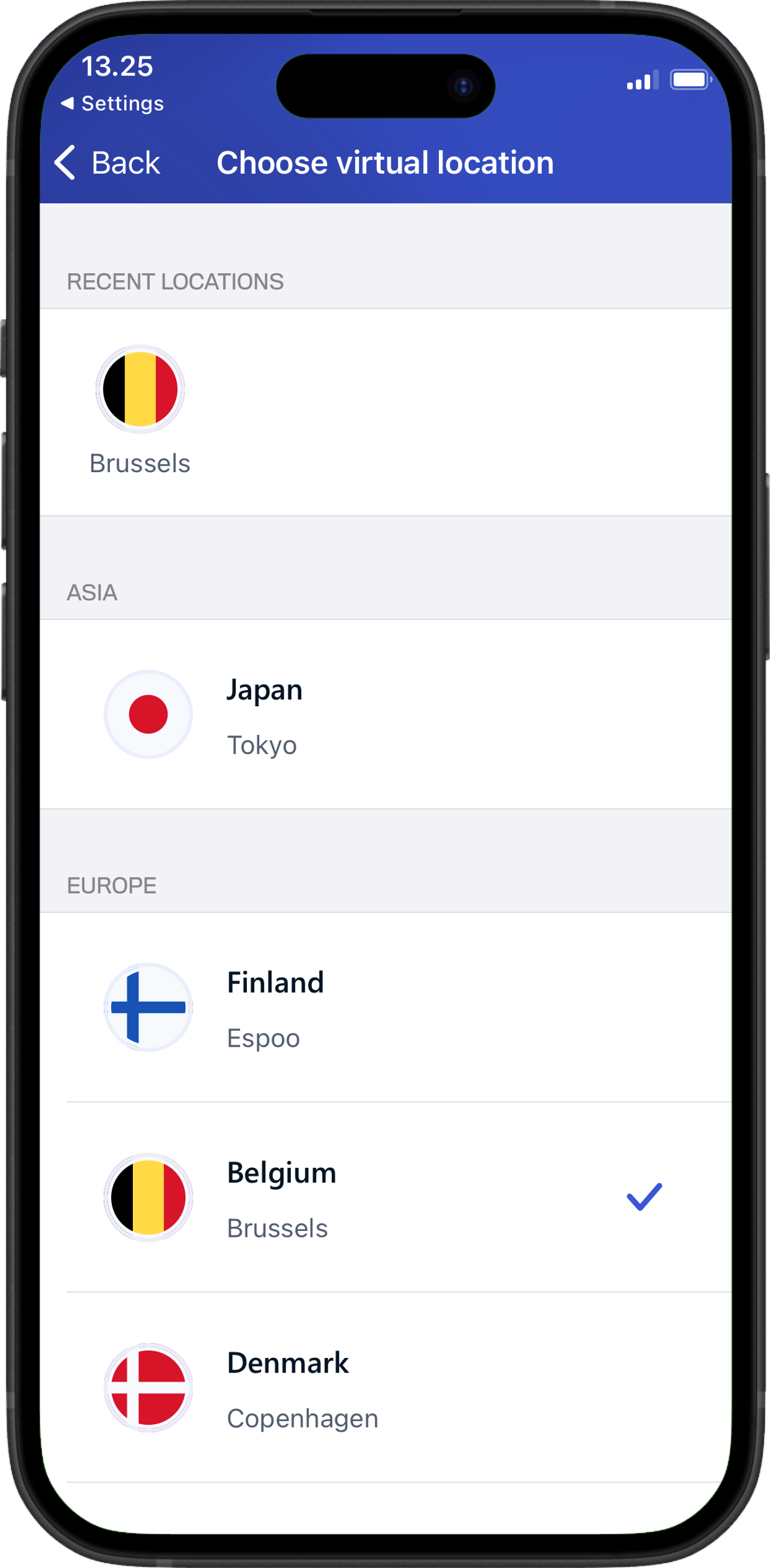 Virtual locations
The mobile VPN lets you change your virtual location, hide your IP address and access local services when abroad.
You will have the option to choose the server location from a list of 16 countries. Some countries also have several different locations to choose from. Typically, closer locations will give you better performance compared to gateways on the other side of the world.
Simplified management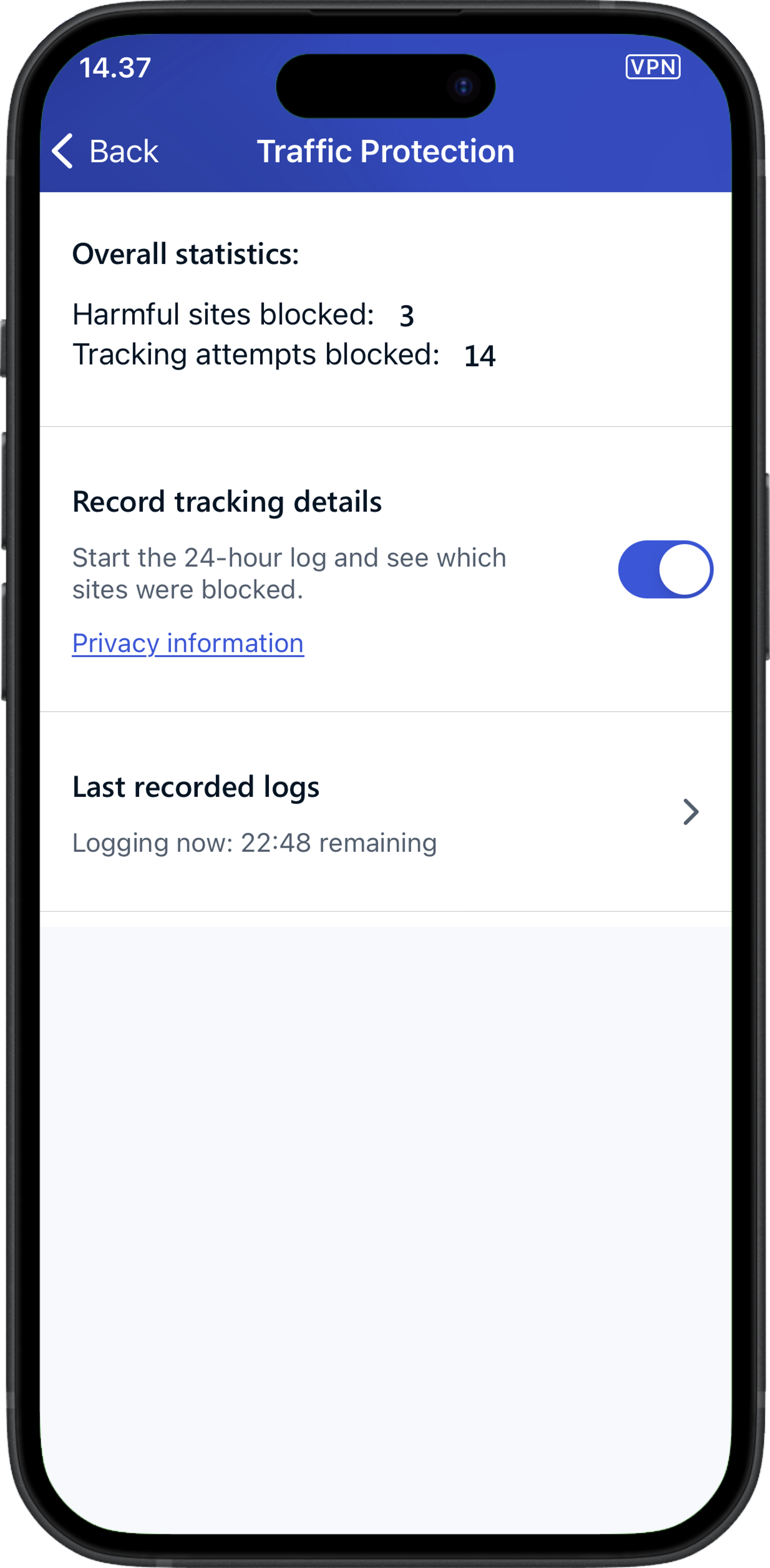 Simplified management
Our lightweight solution is extremely simple and easy to manage in the cloud. Full visibility and control over security settings, profile and visibility during deployment means no hassle.
Invitations sent are visible until the installation is done
Email link is unique and allows a single installation during the next 30 days
The UI lets you easily re-send an invitation, or send a new invitation with a new link after it expires.
Flexible deployment methods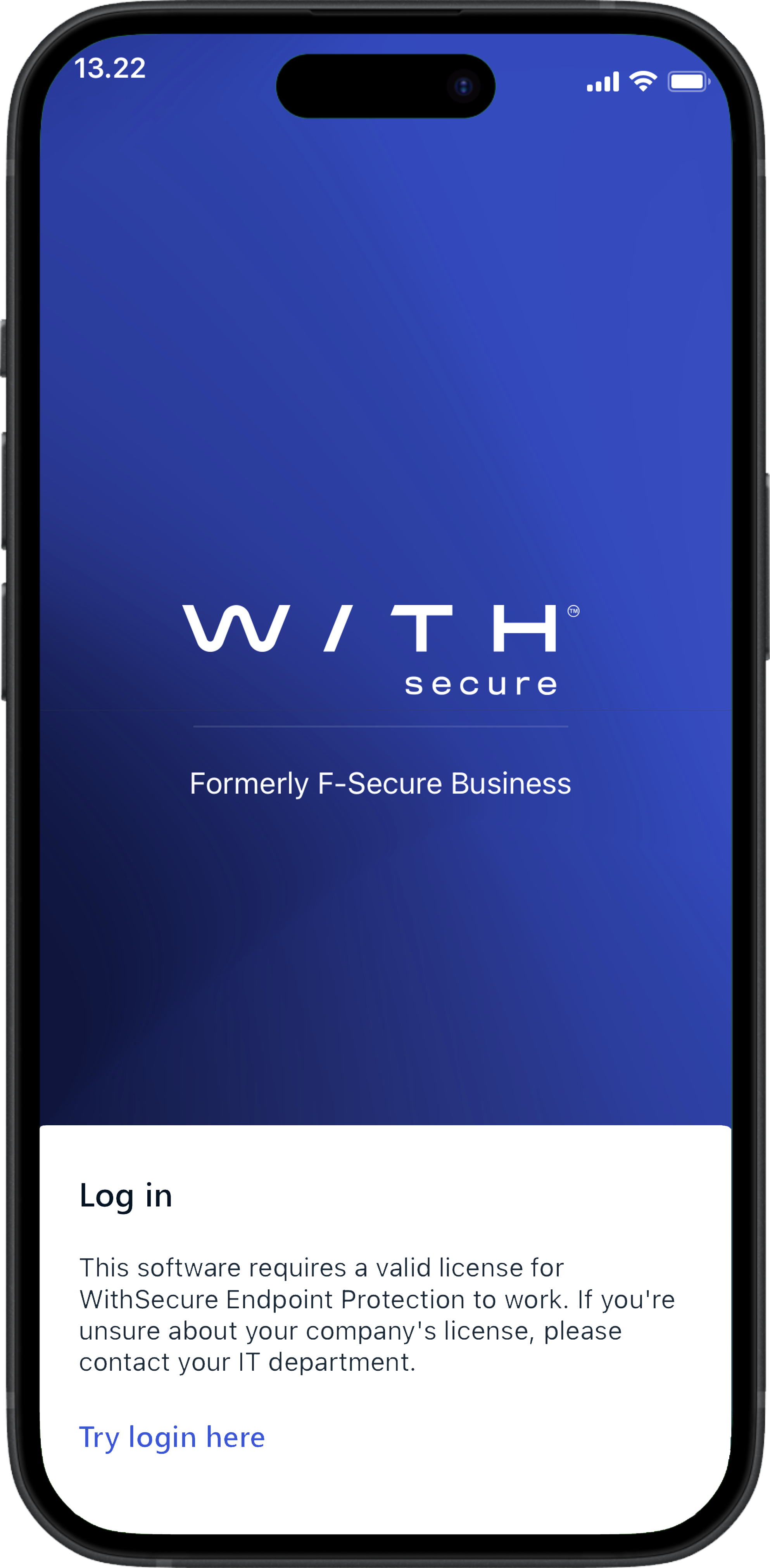 Flexible deployment methods
WithSecure™ Elements Mobile Protection integrates with all popular MDM solutions for other policy management, e.g. Minimum OS version and device encryption. You can choose to deploy Mobile Protection via WithSecure™ Elements Security Center or via your MDM solution.
Supported MDM solutions:
VMware Workspace ONE
IBM Security MaaS360
Google Workspace MDM
Microsoft Intune
Miradore
Ivanti Neurons
Looking for product support?
Find latest articles, instructions and other important support materials.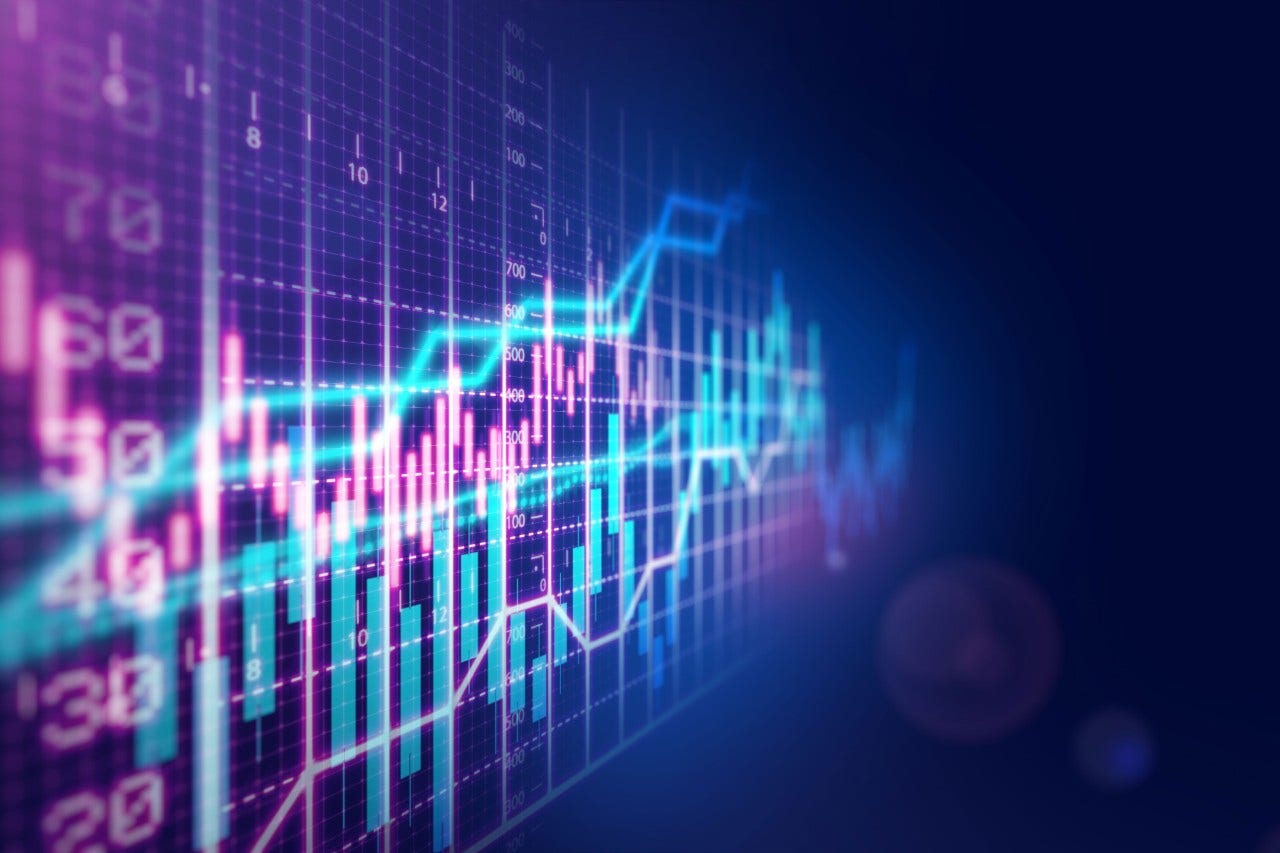 Winner of Best Endpoint Security at SC Awards Europe 2021
WithSecure™ (formerly known as F-Secure) won Best Endpoint Security at the 2021 SC Awards Europe for Elements Endpoint Protection in June 2021.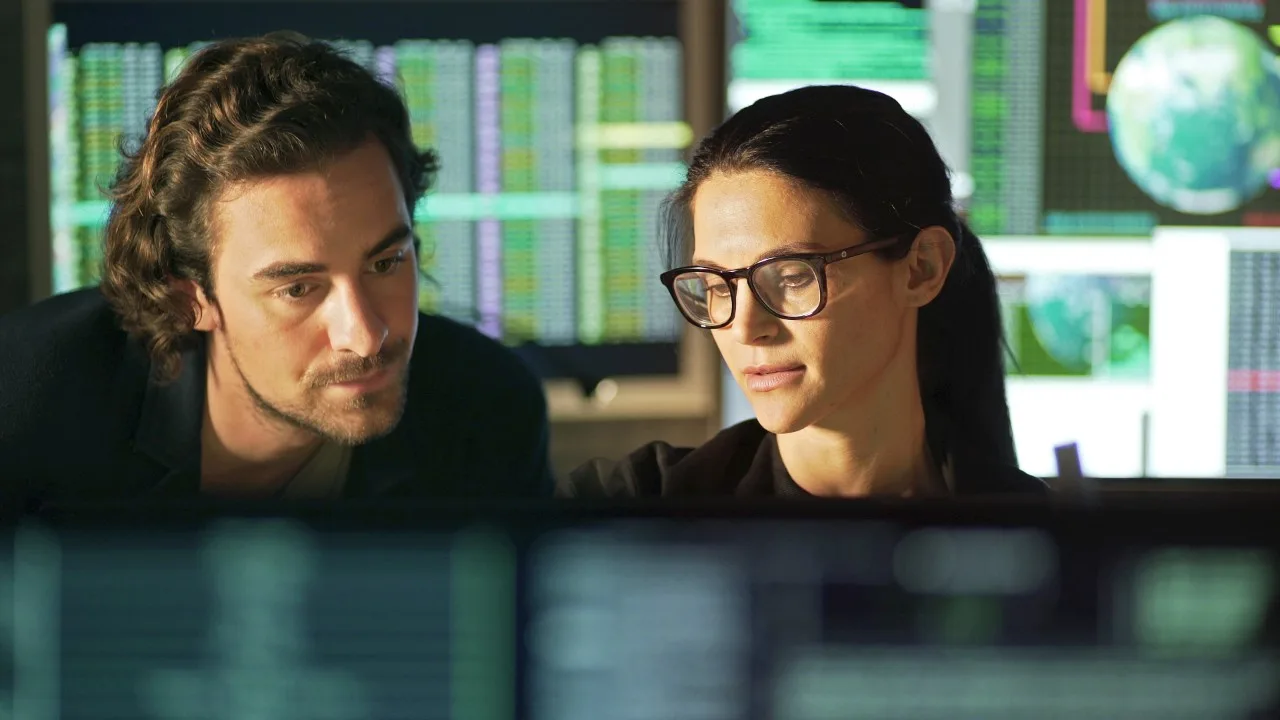 Bulk up your security with an experienced cyber security partner.
For strong defense you need automation, but you need human expertise as well. You can buy Elements as a fully-managed subscription service from one of our certified partners, which means a whole team of world-class cyber security experts will always have your back.
1
Start with the free 30-day trial
Fill in the form and you will receive an email requesting the details we need to start your trial. Start your free trial in minutes and see how WithSecure™ Elements works in action.
2
We'll be in touch
We will reach out to you in a few days to make sure that you've had a smooth start and to help with any questions or concerns.
3
Boost your security with a dedicated partner
We will support you in finding the right partner to help you get the most out of WithSecure™ Elements.
Get a free trial
Free 30-day trial
Try out WithSecure™ Elements for 30 days. We'll start you off with two award-winning core components of Elements: Endpoint Protection & Endpoint Detection and Response.
Industry-leading Windows, Mac and Linux workstation security with protection against malware, trojans and backdoors

Get immediate visibility into your IT environment and detect cyber attacks and IT problems in minutes

Respond to threats with automation and guidance or get help with difficult threat detections from WithSecure™.
Contact sales
Want to talk in more detail?
Complete the form, and we'll be in touch as soon as possible.
Part of WithSecure™ Elements
You can use WithSecure™ Elements Mobile Protection alone, or as part of the WithSecure™ Elements cyber security platform. This full cloud-based platform covers vulnerability management, endpoint protection, endpoint detection and response, cloud security posture management and Microsoft 365 cloud protection – all managed through a single security center to streamline everyday operations and let you focus on what matters. Replace complexity with simplicity.​